NEWS & STATS
Good Morning, Tucson: Home for the Playoffs
By: Alexander Kinkopf
April 25, 2018 9:46 AM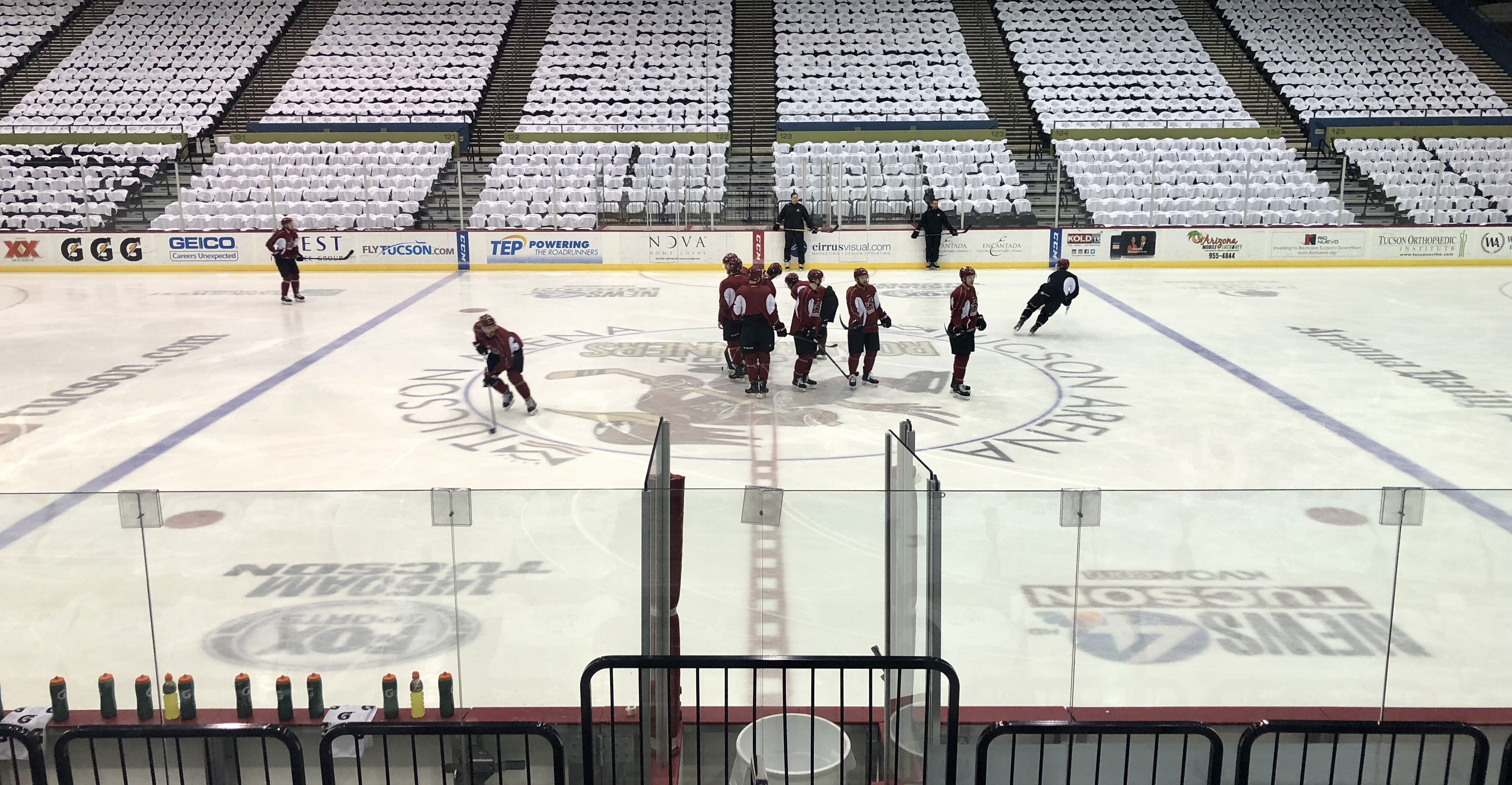 Good morning from Tucson Arena.
And good morning to the first home playoff game in franchise history, as the Roadrunners get set to host the San Jose Barracuda in Game 3 of their best-of-five Pacific Division semi-final series.
The Roadrunners got the legs moving with a morning skate ahead of this evening's affair; the team looks to take a series lead in what should prove to be a very, very important third game.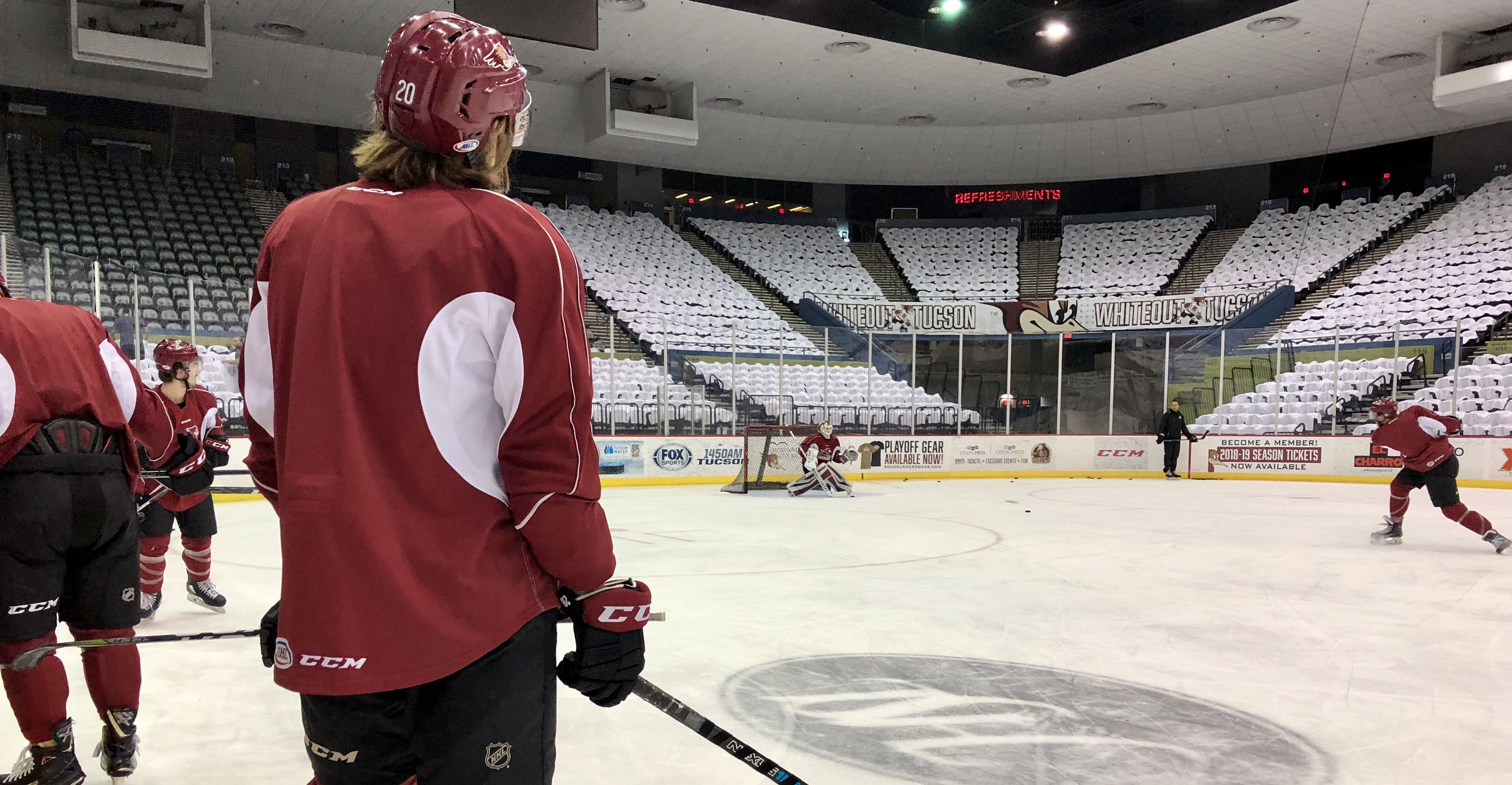 "We need to let our legs do the talking," Kyle Capobianco said of the team's performances thus far. "We're a skating team and I think we need to be skating more."
Feeling comfortable at home? Something like it. The Roadrunners finished the regular season earning points in five of their final six games played at Tucson Arena (4-1-1-0).
Dylan Strome enters the night tied with Syracuse's Gabriel Dumont for the most goals scored in the playoffs this season. Strome, who has three goals in his first two professional postseason games, is coming off of a two-goal performance on Saturday. He shared a few thoughts following the morning skate: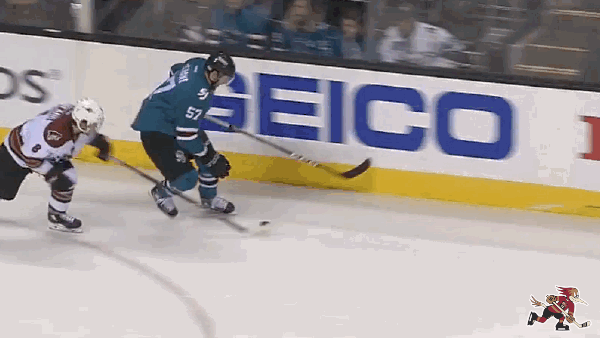 Dylan Strome, on what he expects to see from San Jose in Game 3:
Probably what they gave us the first two games. They're a good team, fast-paced, and they get a lot of shots on net. We've got to box out guys in front, because that's where they're getting a lot of their chances. We've got to take care of the front of our net, and I think the rest will take care of itself.
Strome, on the team's strengths so far in the series:
I think our penalty kill has been good, we've given them a lot of power play chances, but I think we're actually doing a good job there, so we've just got to keep working on that and keep blocking shots. I think when it comes to capitalizing on our chances we need to be a little bit better, but other than that I think we've been okay.
Strome, on playing in front of home fans:
I think it's easier to play in front of your fans in your building, especially when you're getting your chances. We're looking forward to it and it should be a lot of fun.
Strome, on the importance of Game 3:
I think you've got to take it like a Game 5 in a 2-2 series. I've never played a five-game series, this is my first one, so I think it's huge, it's a chance for us to take a hold and be only one game away from the second round. We can't take it lightly, it's going to be a spirited battle, and I think we're ready.
More to come from Tucson Arena.