NEWS & STATS
Good Morning, Tucson: Texas Next
By: Alexander Kinkopf
May 02, 2018 9:44 AM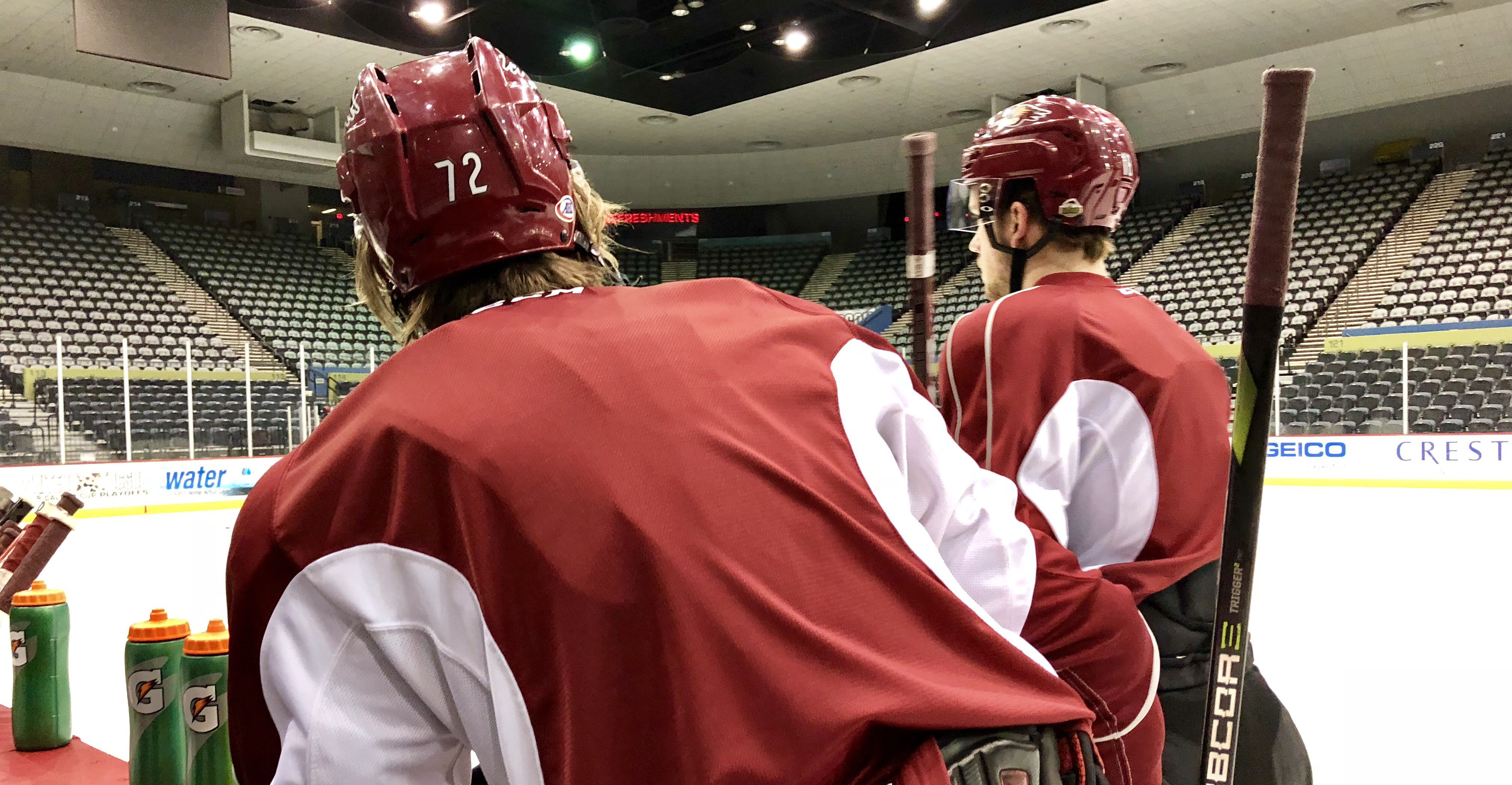 Good morning from Tucson Arena, where tonight, the second round of the Calder Cup Playoffs officially gets underway with Game 1 of the Roadrunners' Pacific Division Finals series at 7:05 PM.
Members of the team took to the ice for a morning skate just before 10:00 AM.
There's no denying the importance of the first goal, but is it even more crucial tonight? The teams enter the night having playing a combined 249:51 of shutout hockey; the Roadrunners not allowing a goal in their last 121:32 of play, the Stars 128:19.
Dylan Strome (pictured below), enters the night tied for the league lead in playoff scoring with eight points, and has registered a point in each of the seven games he's played since returning to the team from the Arizona Coyotes on April 8, totaling 11 points (3G, 8A) during that span.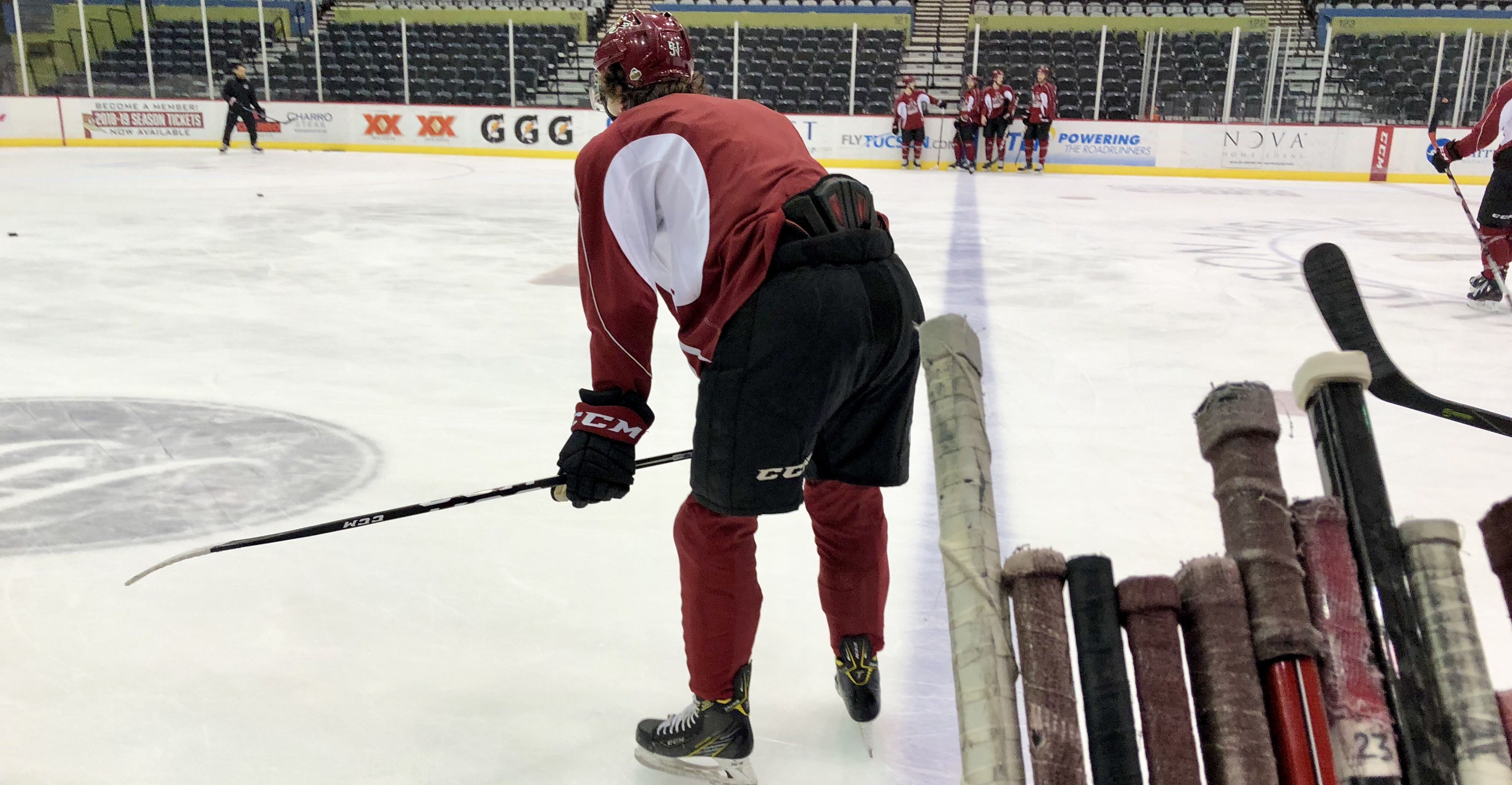 This is the first time a Coyotes American Hockey League affiliate has been among the final eight teams competing in the Calder Cup Playoffs since 1997. The Springfield Falcons advanced all the way to the Conference Finals that year before being eliminated by the Hershey Bears in seven games. This is also the Texas Stars' first trip to the second round since 2014, when they eventually won the Calder Cup.
The Roadrunners posted a 3-1-0-0 record in four regular season meetings with the Stars, but Texas was able to earn a point in each of their two visits to Tucson Arena; falling in overtime on March 9, and winning on March 10.
The first round's Game 1 hero, Lane Pederson, who notched the first playoff game-winning goal in franchise history on April 19, and finished the opening series against San Jose with three points (2G, 1A), shared a few thoughts following the morning skate: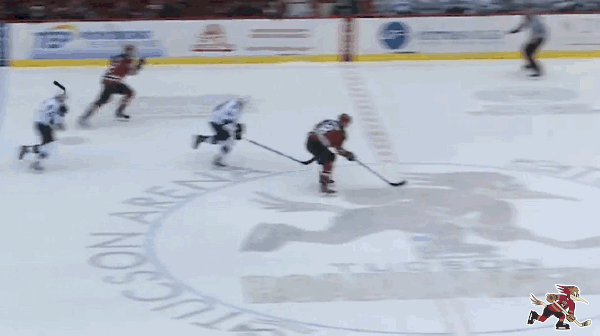 Lane Pederson, on this Texas Stars team:
They're a veteran group that has a lot of speed and a lot of skill up front. They like to put pucks in the net, and we're going to have to do our best to negate that and just focus on playing our game.
Pederson, on the four days off in between games:
I think time in between games is always important. We took some time to see what they do, watched some film and studied up, and looked at what we could improve on from the last series. We're definitely good from it, definitely rested up, and everyone's ready to go tonight.
Pederson, on carrying momentum into the second round:
I think we definitely go stronger as the first round went on, I don't think we started the way we wanted to. [Hill] came to play in those first two games in San Jose, and luckily for us he did. We got better as the series went on, and we want to carry over the character we know this group has into this round, how we can find ways to win, and hopefully start off on the right foot here tonight.
Pederson, on what the team is focusing on in the series' opener:
We don't want to tiptoe into it. We're ready, we want to come out jumping and get our game plan rolling as soon as possible, I think it's going to be a lot of fun. We've only played these guys four times before and now it's best-of-seven, and I think everyone's excited to go.
More to come from Tucson Arena.