NEWS & STATS
Bunting strikes in overtime, Roadrunners top Texas in series opener
By: Alexander Kinkopf
May 02, 2018 10:35 PM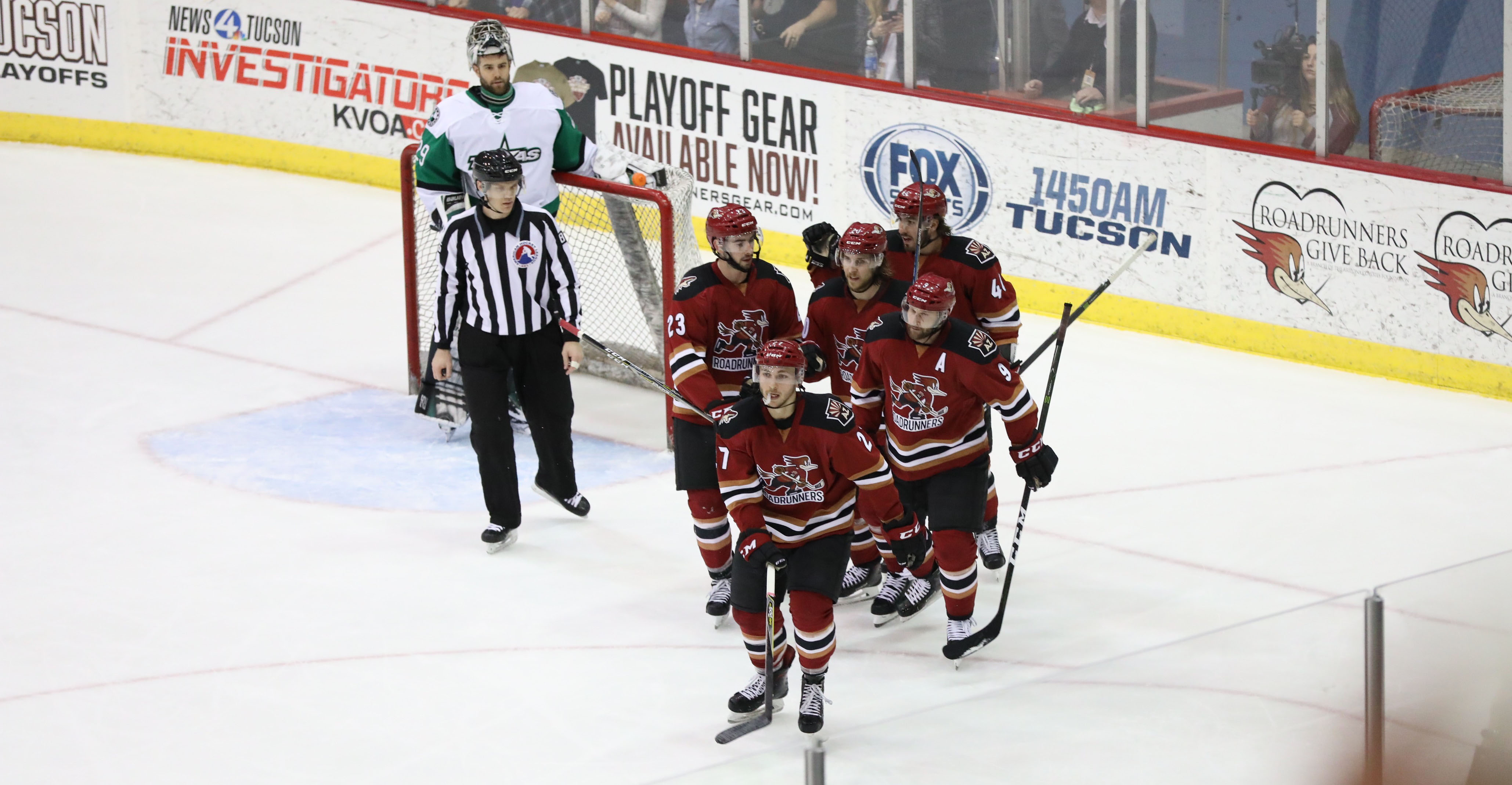 Michael Bunting's goal at the 8:53 mark of the first overtime period Wednesday night at Tucson Arena secured a 2-1 victory for the Roadrunners over the Texas Stars in Game 1 of the teams' Pacific Division Finals playoff series.
The win gives Tucson a 1-0 series lead, and it will be long remembered as the franchise's first-ever postseason overtime triumph.
"It felt good," Bunting said moments afterward. "I kind of blanked out [right after] and I think I fell on my celebration, but I was definitely very excited to get the first win of this series, and hopefully we can get another one on Friday."
Bunting, who scored both of Tucson's goals, also took a costly penalty with 4:08 remaining in the third period – which saw the Stars convert for the game-tying marker.
"I've got to control myself," he said of his infraction. "I like to play on the edge, and it was unfortunate that it was the last four minutes of the third period and they ended up tying it up, but thankfully I was able to redeem myself."
With just over six minutes remaining in the second period, Bunting connected for his first tally of the evening when he tapped home a rebound from a Mike Sislo shot as he was stationed in front of Texas' net on a power play.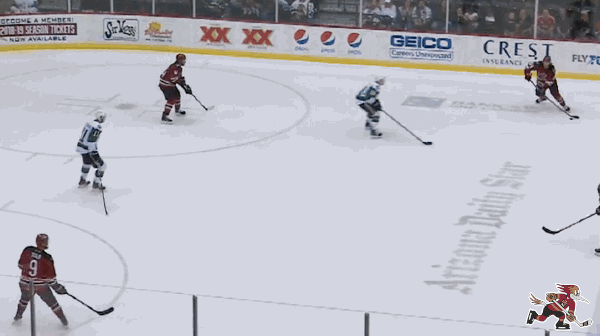 That was the first goal Mike McKenna had allowed in his last 166:05 minutes of action.
The Stars' aforementioned game-tying goal was the result of Brian Flynn redirecting a Travis Morin point shot past Adin Hill with 3:35 left in regulation. Flynn's goal snapped Hill's shutout streak at 178:48 minutes.
Tied at the end of the third, the teams extended to overtime. The Stars (11) and the Roadrunners (10) compiled the most overtime wins during the regular season.
After weathering an early onslaught in the opening minutes of the extra frame, Michael Bunting hopped on a turnover in the defensive zone, sped down the left side on a two-on-one sequence, and beat McKenna with a shot low to the far side.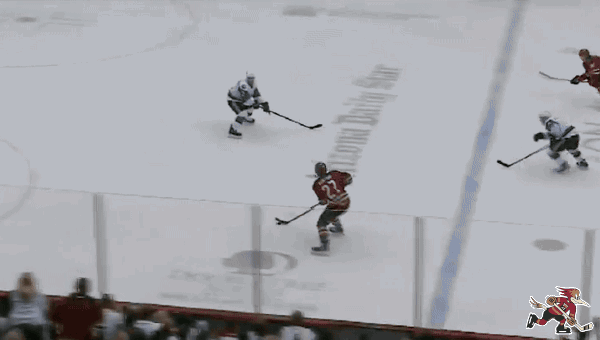 Bunting's goal, his second of the game and third of the playoffs, cemented the Roadrunners' Game 1 victory.
"You've got to rely on each other in the playoffs, help each other through things, because it's all about waves, peaks, and valleys right now," Head Coach Mike Van Ryn said following the game. "The teams that usually go through those the best, are the ones that are usually the most successful."
The teams will reconvene for Game 2 on Friday night at Tucson Arena, where the puck is scheduled to drop just after 7:05 PM.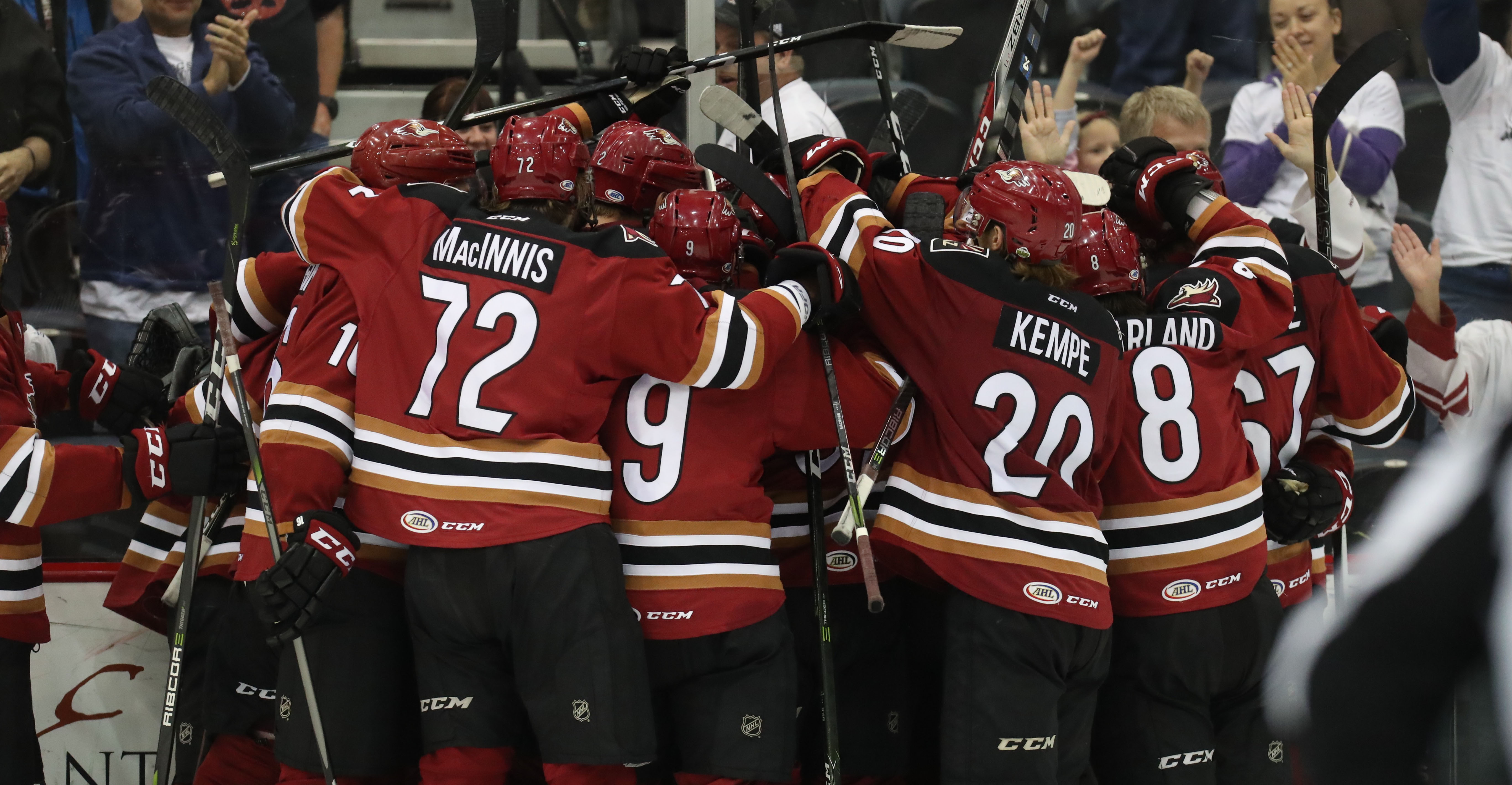 Photos courtesy: Kate Dibildox & Chris Hook