NEWS & STATS
Good Morning, Tucson: Going for Two
By: Alexander Kinkopf
May 04, 2018 10:14 AM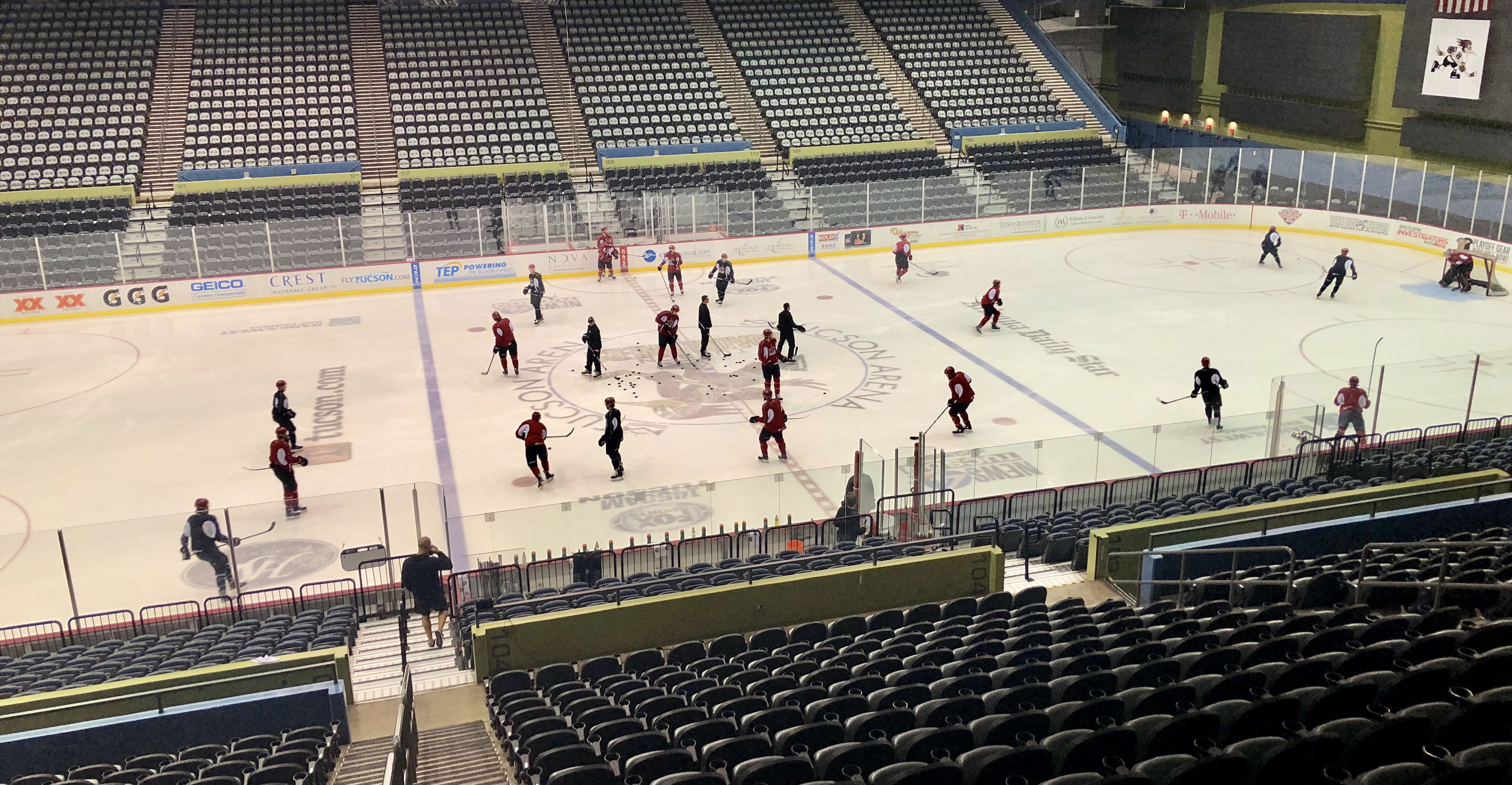 Good morning from Tucson Arena.
Fresh off of their first-ever playoff overtime win on Wednesday, the Roadrunners will host the Texas Stars for Game 2 of the Pacific Division Finals, their 74th game of the campaign. Put it down for your typical 7:05 PM start time.
Extra hockey? Sure thing. The Roadrunners and Stars needed an extra 8:53 to decide Game 1. Texas went to overtime 28 times during the regular season, the second-highest total in the league. They've already extended past regulation in three of their five playoffs games,
and have needed overtime in nine of their last 14 games
. Good results? Yes. Tucson is a combined 3-0 against Texas in overtime this season.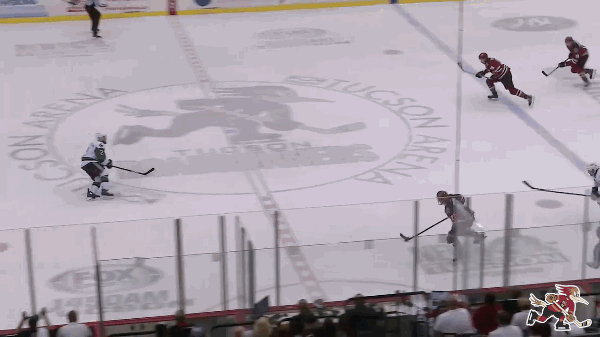 Michael Bunting, the franchise's all time leader in goals (36), points (71), and games played (134), ended Wednesday's affair with his second game-winner of the playoffs, scoring the first postseason overtime goal in franchise history just one week after scoring the first home playoff goal in club history.
Now 3-0 on home ice during the playoffs, the Roadrunners have won five consecutive games at Tucson Arena dating back to the final weekend of the regular season.
Super Mario! If you take things back to April 11, Mario Kempe has points in each of his last seven games. He's found the score sheet in all five of the club's playoff games as well, the only player on the roster to do so, totaling seven points (4G, 3A).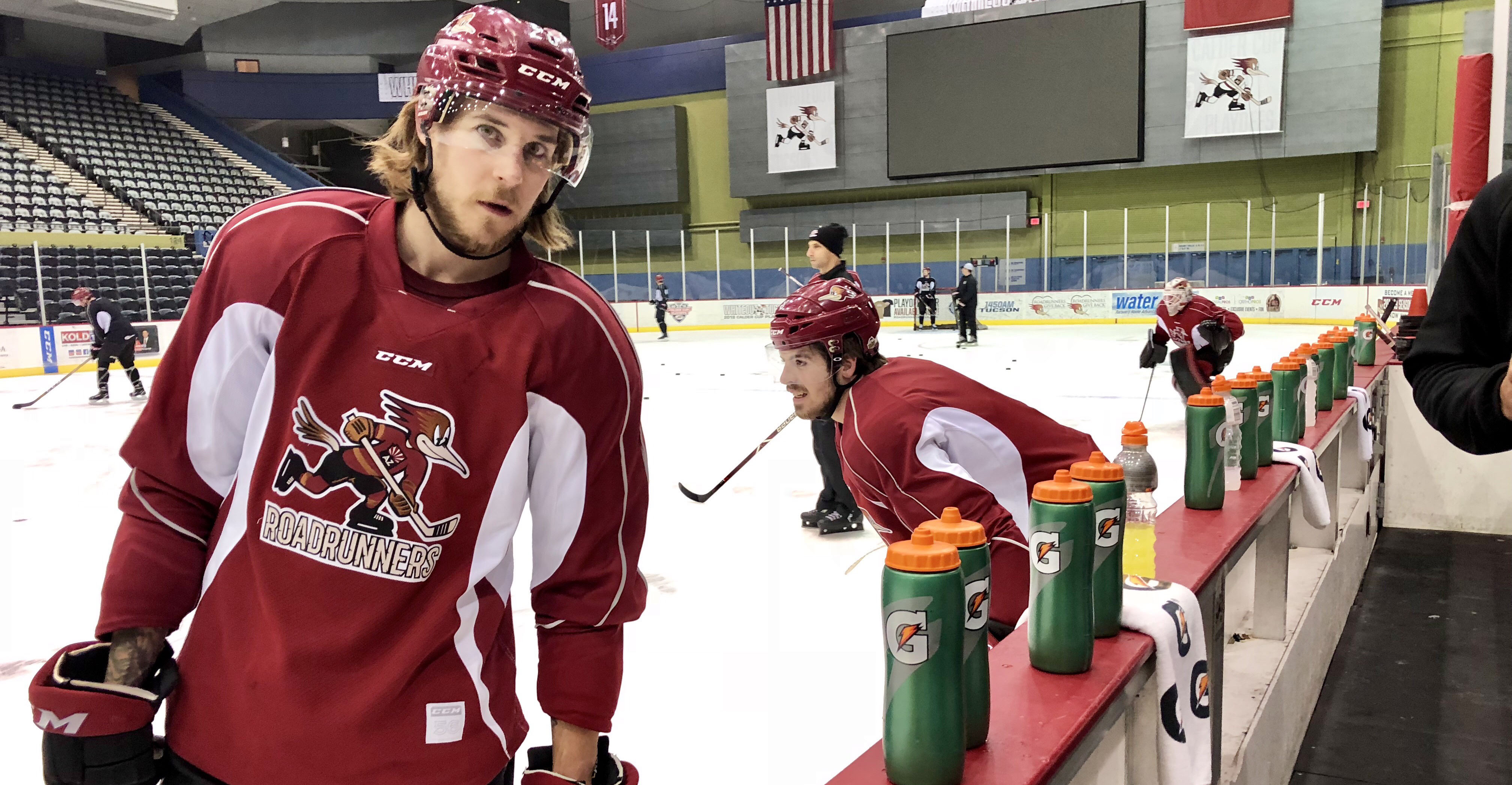 Defenseman Joel Hanley registered the assist on Bunting's Game 1 overtime winner, and has dished out three helpers so far in the playoffs. He shared a few thoughts following the morning skate:
Joel Hanley, on his thoughts of Game 1:
We kind of know how they play a little bit better now, we played them four times during the regular season, but now we have a better idea of what to expect. We just want to improve and build on what we did last game and hopefully start on time tonight.
Hanley, on any adjustments being made heading into Game 2:
I thought we played an all right game, obviously we want to be stronger on pucks. We want to make good plays in our own end so we don't have to skate back-and-forth all of the time. We want to be quicker on pucks, and that will create turnovers, and that would be a benefit to us.
Hanley, on the team's defense so far during the playoffs:
It kind of stems from the two games we played in San Jose where we gave up a little bit too much, so we took that and looked ourselves in the mirror, and knew that we had to be harder on pucks, stronger around our net, bear down, stick to our structure, and we think we've done that in the last three games.
Hanley, on how the defense has benefited from Adin Hill's play:
I think it's just confidence. You're able to go out there and play your game know that if something happens, which it will, mistakes happen, that Hiller's there to back you up, and he's been doing that basically all season. We're happy that he's on top of his game right now.
Hanley, on if the team has developed a strong home ice identity:
We kind of struggled a bit at home winning back-to-back during the regular season, and we just wanted to improve on that. The atmosphere here during the playoffs has helped out a lot, we're excited to play at home, and for us to get that identity at home during the playoffs is crucial. We just hope that we can continue that here tonight.
More to come from Tucson Arena.