What's Up
Good Morning, Tucson: To Even Out
By: Alexander Kinkopf
May 09, 2018 9:31 AM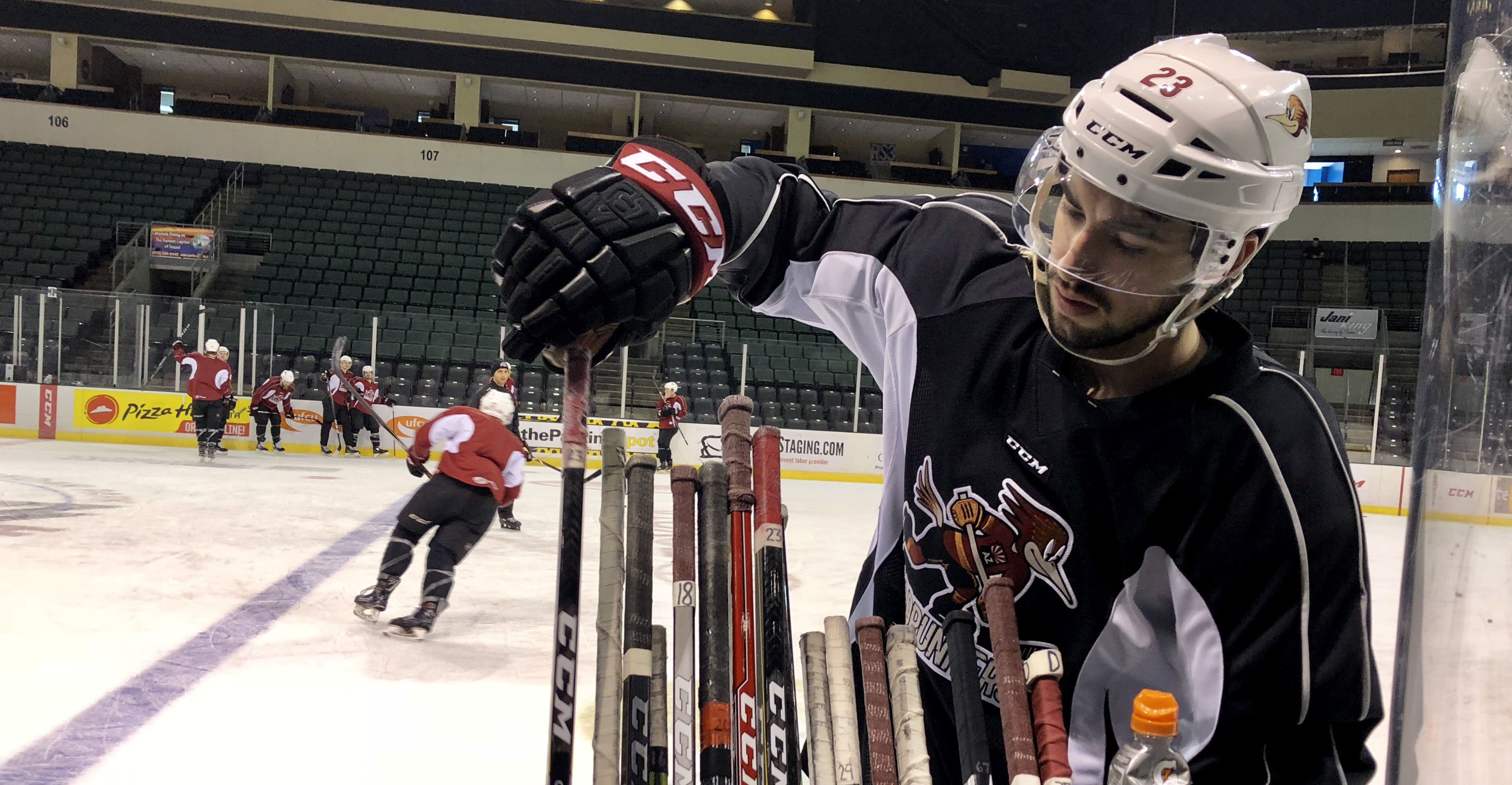 Good morning from the H-E-B Center at Cedar Park, where the Roadrunners will look to pocket a series-evening win tonight against the Texas Stars.
The team filed onto the ice at 11:15 AM, assembling for an upbeat, animated morning skate ahead of tonight's Game 4 of the Pacific Division Finals, which is scheduled for a 7:00 PM start (5:00 PM MST).
Entering the night, the Roadrunners find themselves trailing in a series for the first time in the playoffs. Despite Mondays result, team personnel wasn't shy in addressing the fact that there were positive items to take away from the loss, namely the third period comeback, and five players registering multiple points.
"There were a lot of positives from [Game 3], it's not like it was all bad, there were a lot of really good sequences where our team looked real strong at times," Assistant Coach Steve Potvin said on Tuesday. "So we take the good, try to forget about the bad, and keep going."
The Roadrunners dropped consecutive games on the road only twice during the regular season, the first instance on November 17 and 18 at San Diego, and the second on February 14 (at San Jose) and 28 (at Grand Rapids). They'll look to avoid doing so for a third time tonight.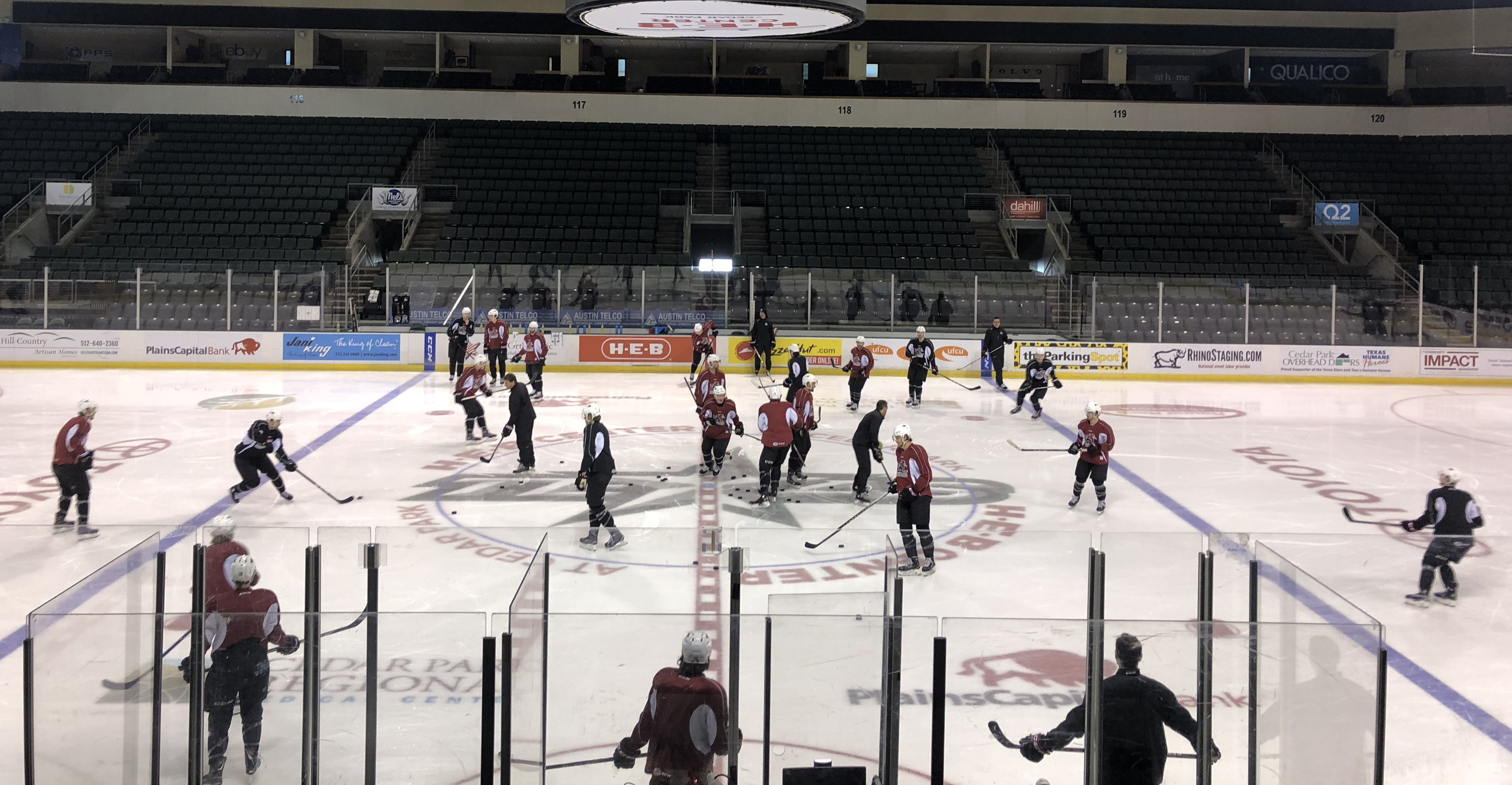 With a goal and an assist Monday night, Trevor Murphy now has four points (1G, 3A) in the team's seven playoff games. His +8 rating is tied for tops in the AHL during the postseason. He shared a few thoughts following the morning skate: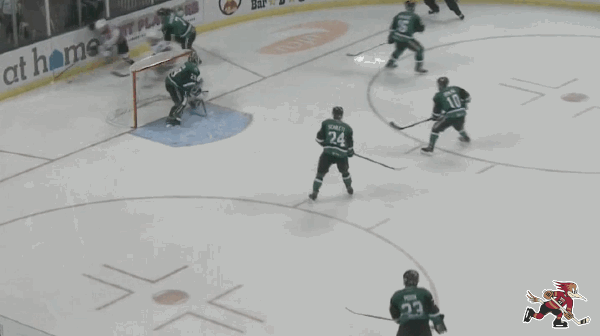 Trevor Murphy, on looking back at Game 3:
I think we could've come out a little faster with more jump, but as the game went on we were getting back to playing how we play, we really put the pressure on them in the third I thought with those two big goals. In overtime, we had a few chances to end that game, but we just couldn't come out on top.
Murphy, on the team's morale:
We're positive; we feel good right now. We know what we're capable of doing in here; we've got a really strong group. We're looking forward to tonight and hopefully getting this win. We had a pretty good morning skate, the boys were moving pretty good, so we're all pretty excited.
Murphy, on the approach heading into Game 4:
Just playing simple. The ice can be tough sometimes and you never know the way a bounce can go, so it's just about always skating to open areas, moving our feet, being quick to pucks, and we should be good.
Murphy, on his own game of late:
I feel good out there. I'm shooting the puck a lot, and whenever I think I'm shooting the puck that means I'm moving and I'm creating some opportunities. I've just got to take care of that defensive zone a little more and be aware, but things are moving.
More to come from the H-E-B Center.