What's Up
Coyotes to Hold Prospect Development Camp June 25-29 at Gila River Arena
By: Tucson Roadrunners
June 12, 2018 9:42 AM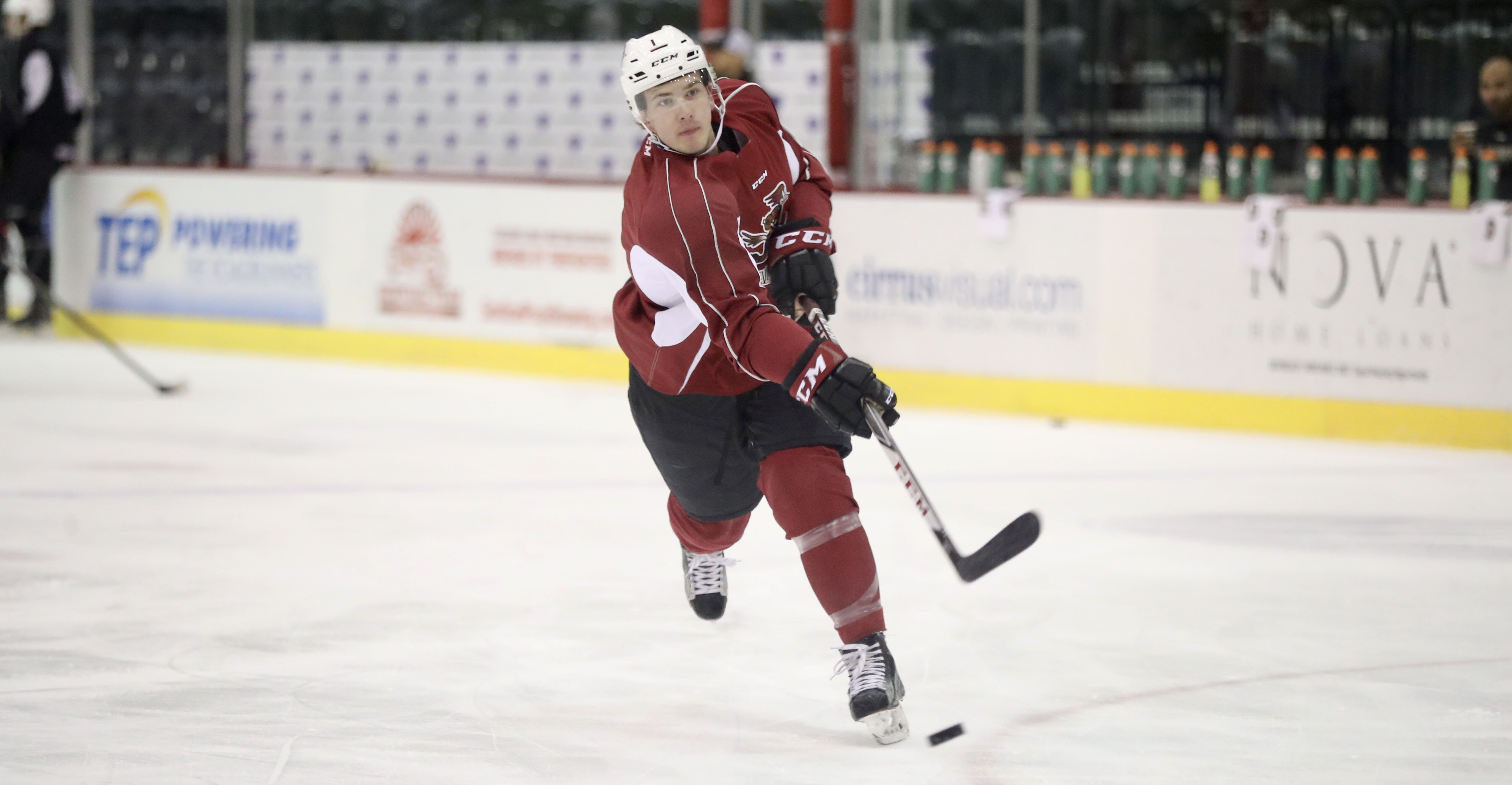 GLENDALE, ARIZONA – Arizona Coyotes President of Hockey Operations and General Manager John Chayka announced today that the Coyotes will hold their prospect development camp June 25-29 with on-ice sessions starting Monday, June 25, at Gila River Arena.
On-ice sessions are scheduled for 2:00 to 5:45 p.m. on June 25, 9:00 a.m. to 12:45 p.m. on June 26 and 9:00 a.m. to 1:15 p.m. on June 28. The players will participate in an intra-squad game on June 29 at 6:00 p.m. at Gila River Arena. The practices and game are free and open to the public.
The Coyotes will participate in several community events on Wednesday, June 27, including visits to Harvest Compassion Center, Phoenix Day Child & Family, Banner Thunderbird Hospital, Ability360 and Phoenix Fire Department Station 44. Coyotes prospects will also host a skate with HopeKids at Gila River Arena that morning. Additionally, the team will be conducting a teddy bear toss following Friday's Red vs. White scrimmage. All bears will be donated to United Phoenix Firefighters Charities.
Former first-round draft choice Pierre-Olivier Joseph as well as forwards Lane Pederson, Tyler Steenbergen and Mackenzie Entwistle are among the top prospects expected to attend the camp. Defensemen Cam Dineen and Jalen Smereck along with goaltenders Merrick Madsen and Erik Kallgren will also participate.
The camp will provide players with NHL coaching and instruction in both on and off-ice workout sessions. Players will be available to the media at Gila River Arena following their on-ice training sessions. A full roster for the camp will be released later.