What's Up
Roadrunners Sign Ekman-Larsson to One-Year Contract
By: Tucson Roadrunners
June 29, 2018 2:49 PM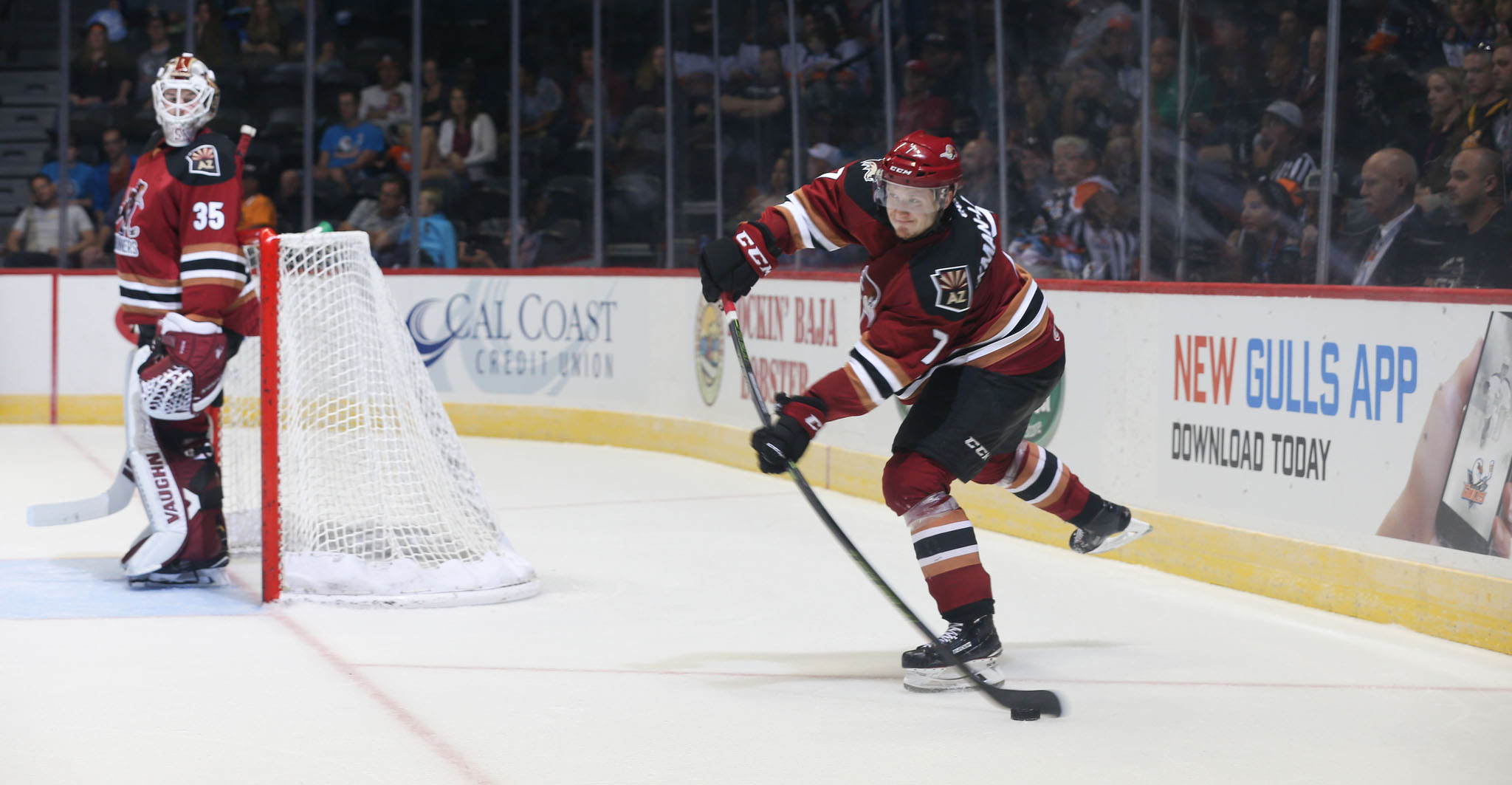 TUCSON, AZ – The Tucson Roadrunners, proud American Hockey League affiliate of the Arizona Coyotes, announced today that the club has signed defenseman Kevin Ekman-Larrson to a one-year contract.
Last season, the 5-foot-11, 181-pound Ekman-Larrson had two points and four penalty minutes in 25 games with the club. The 23-year-old from Karlskrona, Sweden signed with Tucson in May of 2017 prior to his first season of professional hockey in North America.
"We are very pleased to have Kevin returning to Tucson," said Roadrunners General Manager Steve Sullivan. "Kevin has an outstanding work ethic and is a versatile defenseman. He adds depth to our blue line and we are thrilled to have him back."
The third season of Roadrunners hockey begins on Saturday, October 6 with the team's home opener. For tickets and more information, visit the team's offices at 175 W. Broadway Blvd. in Tucson or call 866-774-6253.