What's Up
Coyotes Rookie Camp Begins September 7 at Scottsdale Ice Den
By: Tucson Roadrunners
August 25, 2018 8:49 AM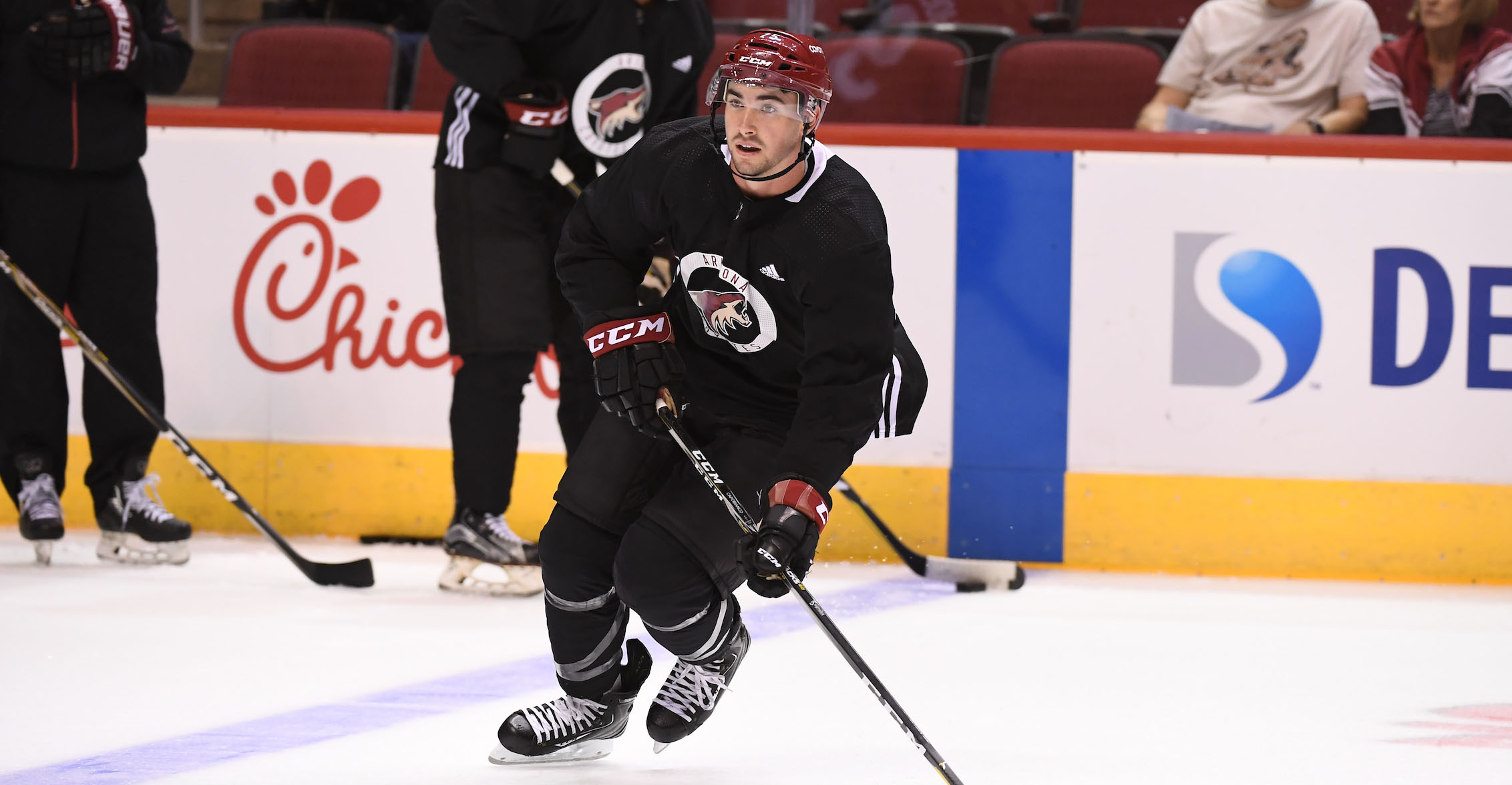 GLENDALE, ARIZONA - Arizona Coyotes President of Hockey Operations and General Manager John Chayka announced today the schedule for the Coyotes 2018-19 Rookie Camp. The camp will begin on Friday, September 7 at 11:00 a.m. at the Scottsdale Ice Den and will conclude with the 2018 Vegas Rookie Faceoff in Las Vegas from September 8-11. The rookie camp practice at Scottsdale Ice Den on Friday is free and open to the public.
The Coyotes rookie camp will include first round draft choices Barrett Hayton (2018) and Pierre-Olivier Joseph (2017). In addition, top prospects Kyle Capobianco, Tyler Steenbergen, Lane Pederson, Cam Dineen and Brayden Burke will also attend.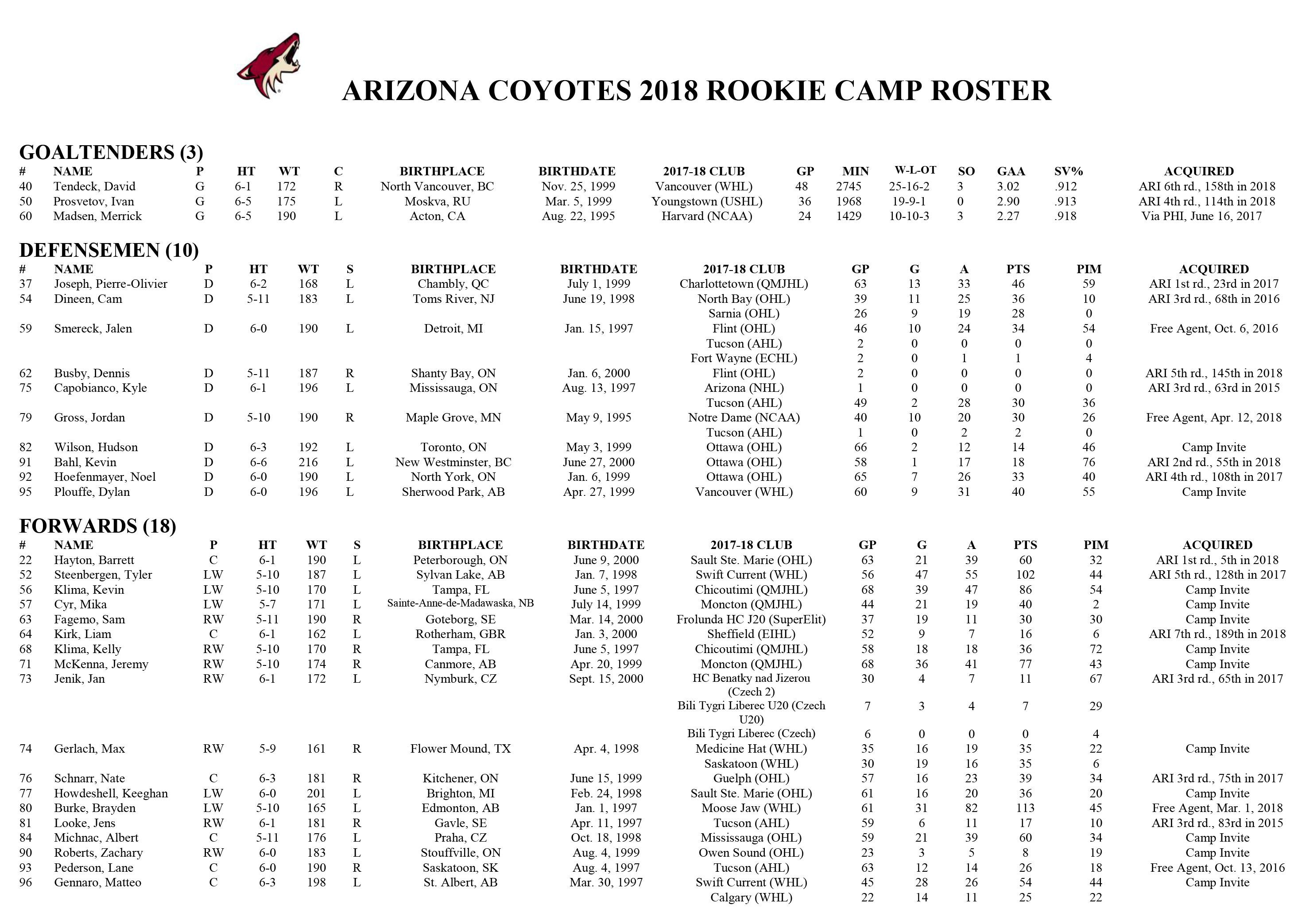 The following is a complete schedule of events for the Coyotes 2018-19 Rookie Camp.
Friday, Sept. 7
11:00 a.m. - 12:15 p.m. - On-Ice Practice (Ice Den)
12:30 p.m. - Media Availability
4:00 p.m. - Flight to Vegas
Saturday, Sept. 8
3:00 p.m. - Game vs San Jose Sharks
Postgame Media Availability
Sunday, Sept. 9
3:00 p.m. - Game vs. Los Angeles Kings
Postgame Media Availability
Monday, Sept. 10
9:00 a.m. - 10:30 a.m. - On-Ice Practice
Media Availability Following Practice
Tuesday, Sept. 11
11:00 a.m. - Game vs. Anaheim Ducks
Postgame Media Availability