What's Up
Roadrunners Add Four to Training Camp Roster
By: Tucson Roadrunners
September 24, 2018 9:56 AM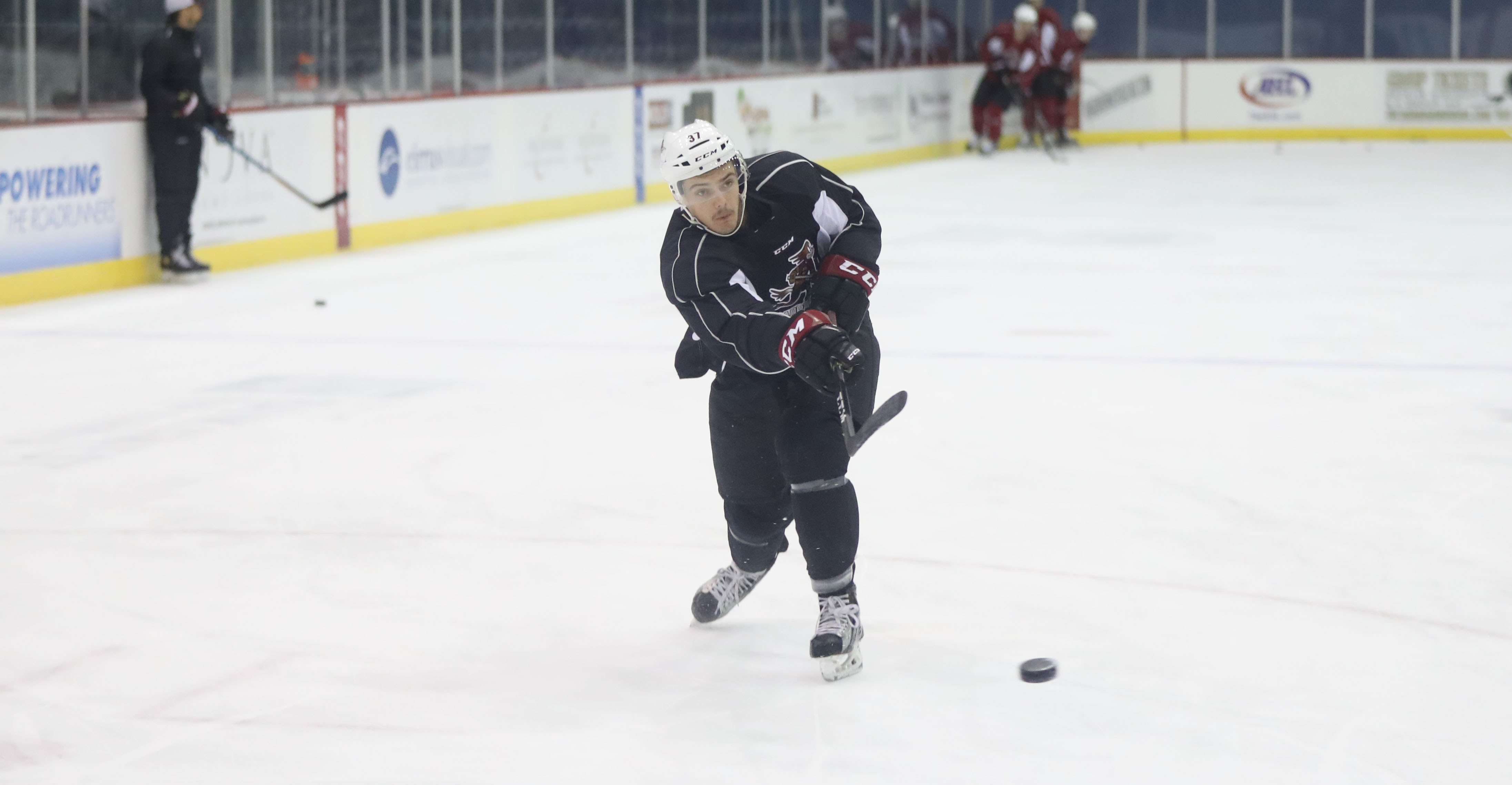 TUCSON, AZ – Arizona Coyotes President of Hockey Operations and General Manager John Chayka announced today that the Coyotes have assigned the following four players to the Tucson Roadrunners, the club's American Hockey League (AHL) affiliate.
Position | Player | 2017-18 Team
Forward | Michael Bunting | Tucson (AHL)
Defenseman | Cam Dineen | North Bay (OHL), Sarnia (OHL)
Defenseman | Dysin Mayo | Tucson (AHL)
Defenseman | Dakota Mermis | Tucson (AHL)
Bunting, 23, is the Tucson franchise leader with 134 games played as a Roadrunner and led the team with 23 goals scored last season. The Coyotes selected him in the fourth round (#117 overall) in the 2014 NHL Draft.
Dineen, 20, was a third round selection by the Coyotes (#68 overall) in the 2016 NHL Draft. The defenseman had 64 points in 65 games in the Ontario Hockey League last season.
Mayo, 22, has played in 91 games with the Roadrunners over the last two seasons. A fifth round selection (#133 overall) of the Coyotes in 2014, the defenseman had a career-high 16 points in 2017-18.
Mermis, 24, served as an alternate captain for the Roadrunners last year. Entering his fourth year in the Arizona organization, the Alton, IL-born defenseman made his NHL debut in 2017, dressing in nine games for the Coyotes.
The Roadrunners remaining training camp schedule is as follows:
Tuesday, September 25
11 a.m. – Practice
Friday, September 28
4 p.m. – Preseason Game #1 @ Iowa Wild
Saturday, September 29
2 p.m. – Preseason Game #2 @ Iowa Wild
Monday, October 1
10:30 a.m. – Roadrunners on KGUN 9's "The Morning Blend"
11 a.m. – Practice
Tuesday, October 2
11 a.m. – Practice
1 p.m. – Second Annual Roadrunners Faceoff Luncheon
Wednesday, October 3
11 a.m. – Practice
Thursday, October 4
6 a.m. – Roadrunners on KVOA's "News 4 Tucson Today"
11 a.m. – Practice
7 p.m. – Fox Sports 1450 AM Radio Show at Brother John's
Friday, October 5
11 a.m. – Practice
Training camp is closed to the public. Coaches and players will be available to the media following the team's practices, contact Media Relations Manager Walt Ruff for more information.
To purchase your tickets for opening night when the Roadrunners take on the I-8 Border Rival
San Diego Gulls
, click
HERE
.