What's Up
Roadrunners Edge Wolves For 4-3 Win
By: Alexander Kinkopf
October 21, 2017 7:38 PM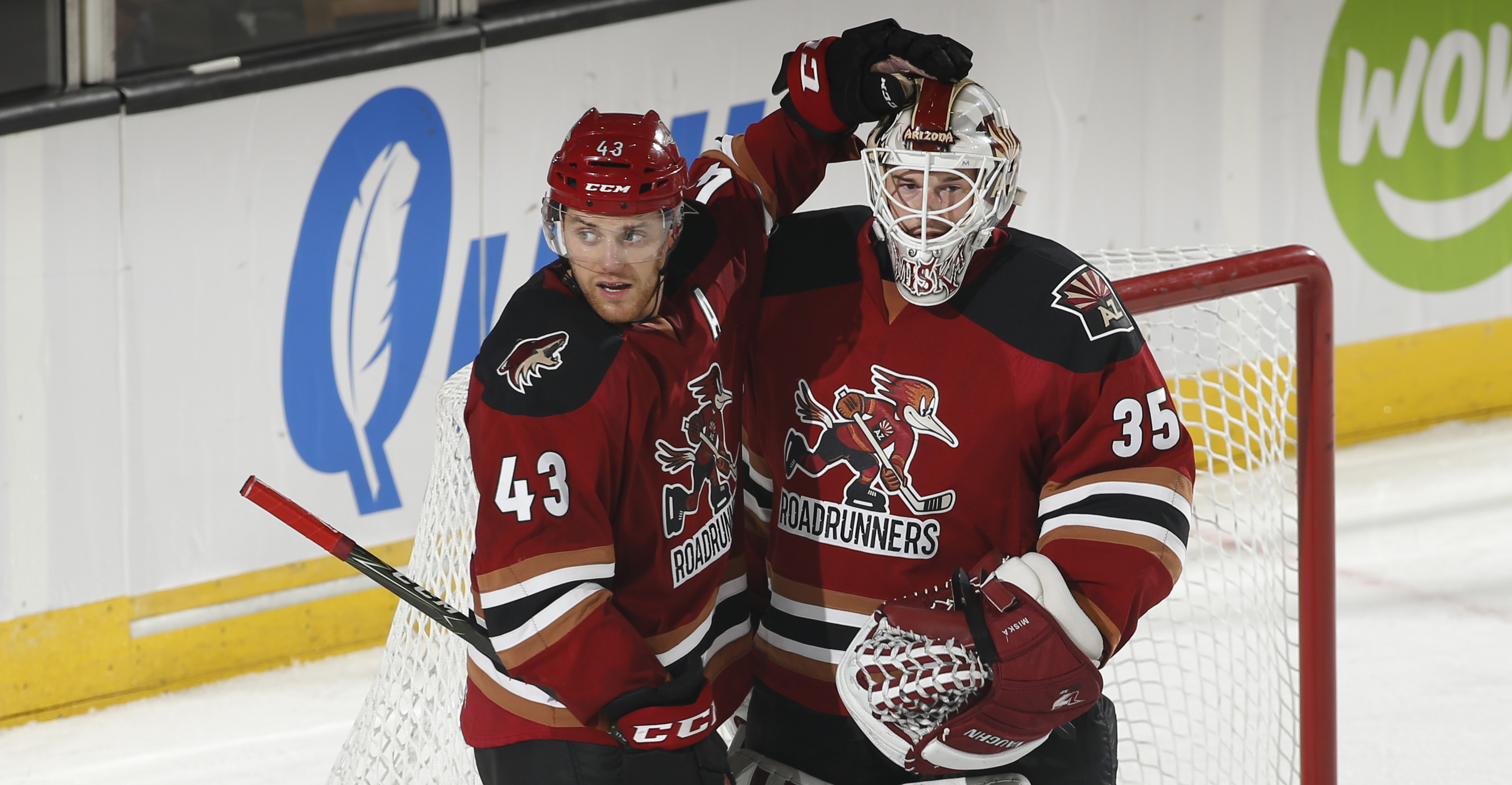 Hunter Miska earned his first professional win Saturday night in the Roadrunners' debut game against the Chicago Wolves, stopping 26 shots to help catapult the club to a 4-3 victory at Allstate Arena.
In starting a three-game-in-five-day stretch, the team, who had played just two contests throughout the first 13 days of the regular season due to a light schedule, came away with a much-needed favorable result as they transition into a soon-to-be-saturated calendar.
Just over seven minutes into Saturday's affair, Illinois native Dakota Mermis followed up on an odd-man shorthanded sequence initiated by Jens Looke, chipping a loose rebound past Chicago's Max Lagace to give the Roadrunners a 1-0 lead.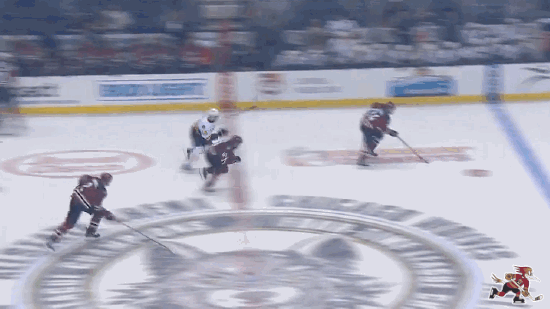 For the Roadrunners, it was the team's first shorthanded goal of the season.
The Wolves responded six minutes later to tie the game 1-1.
With just under two minutes left to play in the opening frame, Kyle Wood, upon receiving a pass from Tyler Gaudet as the two entered Chicago's zone, walked into a wrist-shot to give the Roadrunners a 2-1 lead heading into the first intermission.
In the opening moments of the second period, while working on their second power play of the evening, Mike Sislo fired a slap shot through traffic and past Chicago's Lagace, initiated by Dylan Strome's offensive faceoff win back to Kyle Capobianco, to give the Roadrunners a 3-1 lead.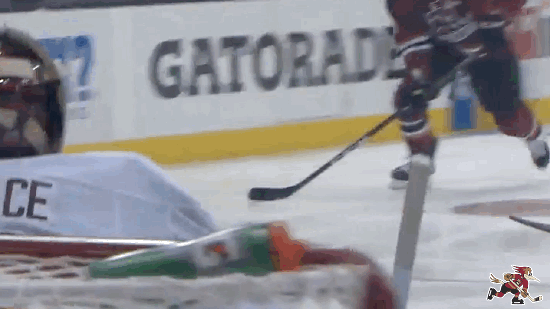 Capobianco's assist on Sislo's goal was his third in as many games. He is the only player to register a point in all three of the club's contests thus far.
The Wolves responded with a pair of goals in the late stages of the second to tie the game 3-3, including one scored during a two-man, 5-on-3 advantage.
Emerson Etem buried the eventual game-winning goal at the 5:47 mark of the third period, firing a shot against the grain and past Lagace after skating into a pass from Andrew Campbell.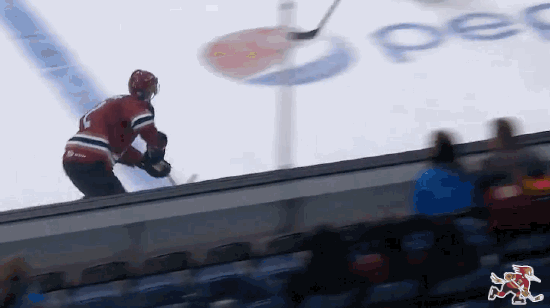 Campbell's assist on Etem's marker was his first point in a Roadrunners uniform.
The Roadrunners held the Wolves' power play, which came into the night as the best in the American Hockey League, to a 20% success-rate (1-for-5).
Nine different players recorded a point for the Roadrunners. Emerson Etem led all players in shots registered with six.
The teams will meet again Sunday at Allstate Arena, where the puck is scheduled to drop just after 2:00 PM PST.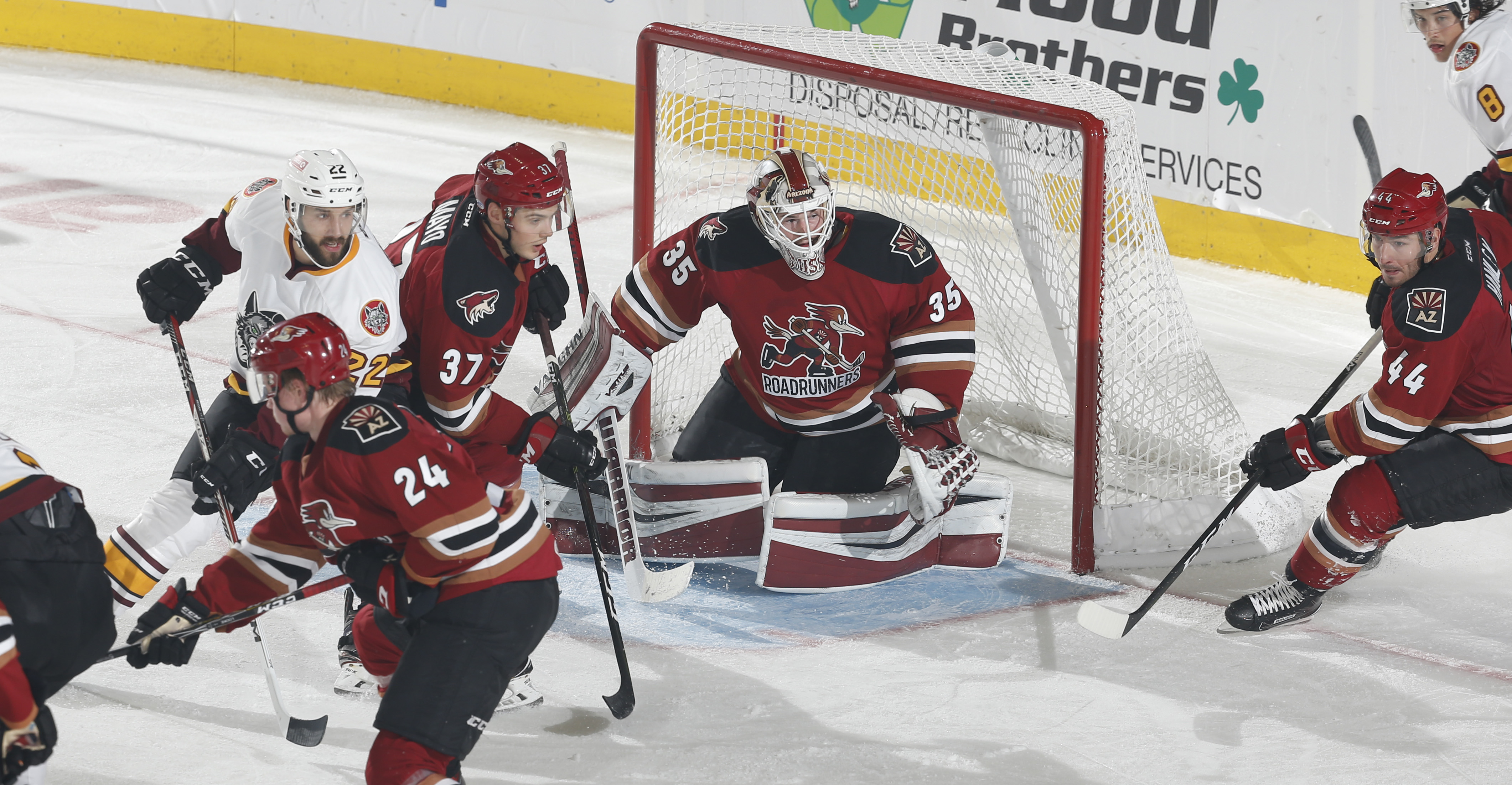 Photos Courtesy: Chicago Wolves