What's Up
Rapid-Fire Roadrunners Secure 3-1 Victory In Grand Rapids
By: Alexander Kinkopf
October 25, 2017 6:46 PM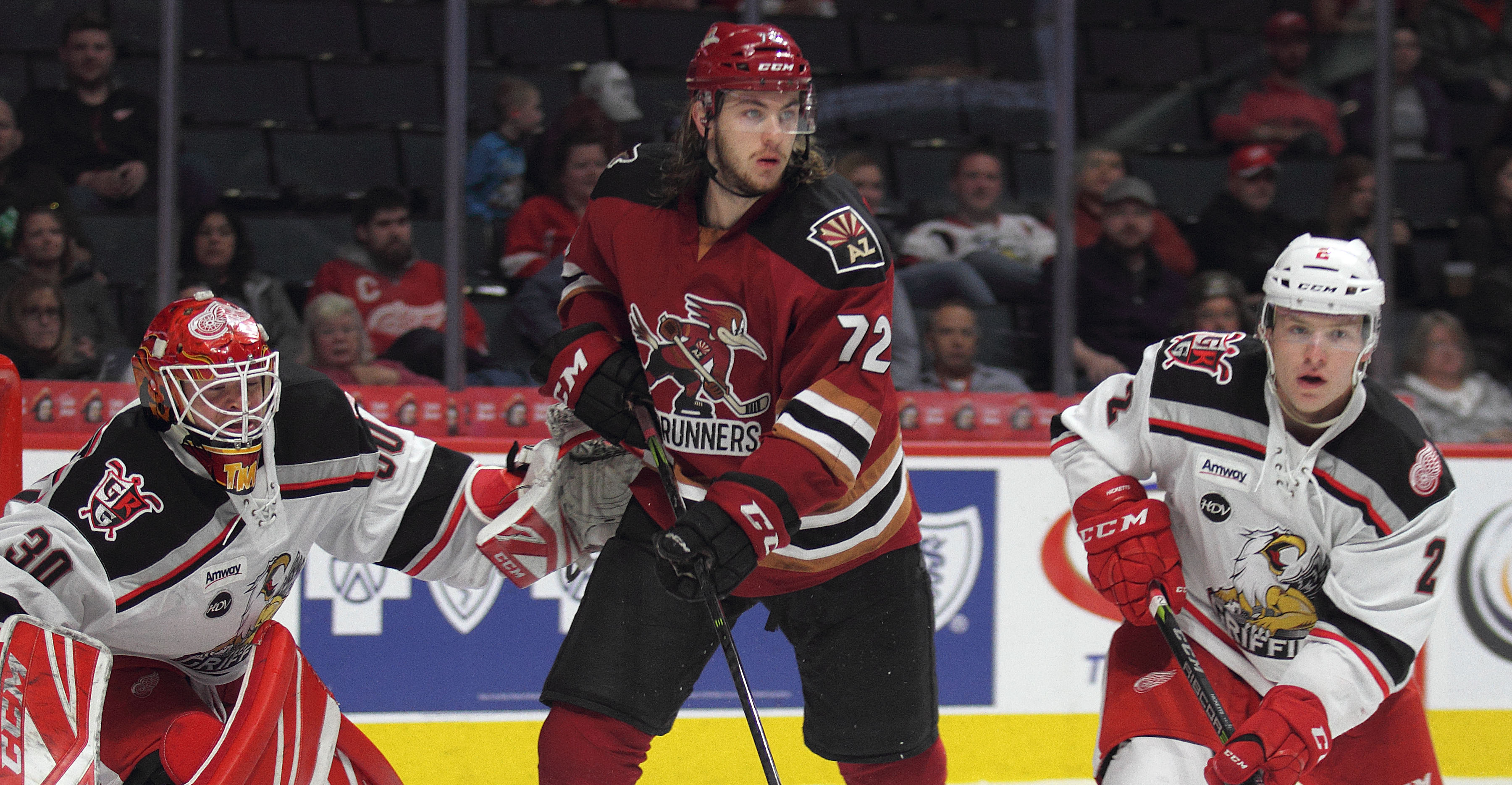 Don't blink; you might miss something.
Three goals in a 4:31 span propelled the Roadrunners to a 3-1 victory over the Grand Rapids Griffins Wednesday night at Van Andel Arena in the first-ever meeting between the clubs.
"That gave us some life," Head Coach Mike Van Ryan noted in regard to the team's second period outburst.
With the win, the Roadrunners completed their four-game trek away from Tucson with a 3-0-1-0 mark; earning seven of a possible eight points, and now return to begin a six-game home stand.
Hunter Miska got the call for his third start Wednesday, and was impressive throughout, surrendering his only goal of the evening to Grand Rapids' Dominik Shine during the opening moments of the middle frame.
Then, the offense got to work.
Seven minutes after the Griffins took a 1-0 lead, Mike Sislo rifled home a one-time shot from the high slot to tie the game while the Roadrunners were working with a 5-on-3 power play.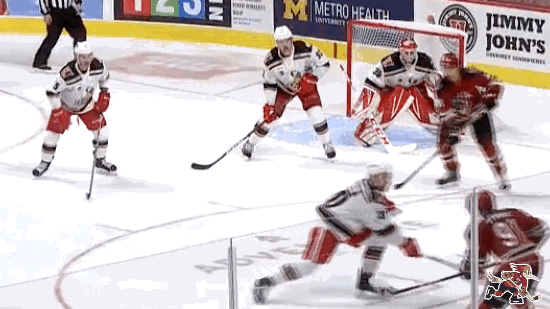 Sislo's goal extended his point streak to four games (3G, 1A)
Just over a minute after Sislo's equalizer, and while still working with a man advantage, Kyle Capobianco stepped into a Conor Garland pass, whistling a shot through traffic from the left point and past Grand Rapids' Tom McCollum to give the Roadrunners a 2-1 lead.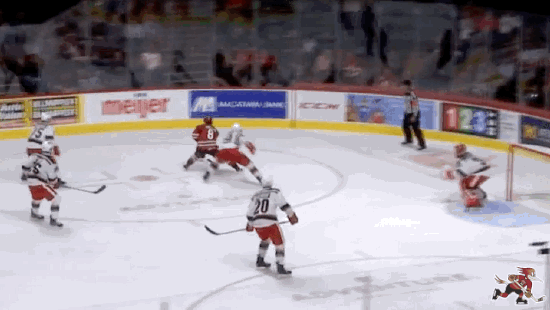 For Capobianco, it was his first professional goal.
Less than three minutes later, Dylan Strome scooped up a puck in Grand Rapids' zone and beat McCollum with a wrist shot to the top left corner to give the Roadrunners a 3-1 lead.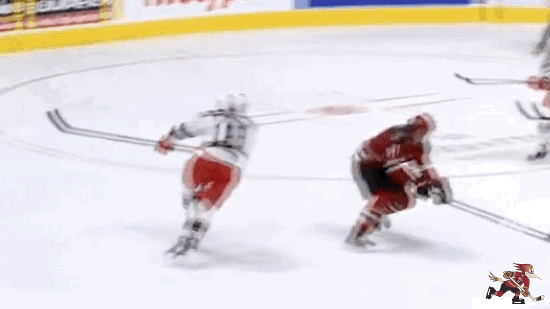 Strome's goal, the first of his professional career, capped off the Roadrunners' three-goal, 4:31 minute scoring barrage. With a hand in all three of the team's goals, he now leads the roster in scoring with six points (1G, 5A).
Hunter Miska stopped all 15 shots he faced in the third period to help preserve a 3-1 win. He stopped 32 shots altogether, a season-high for a Roadrunners goaltender.
The Roadrunners killed off both of Grand Rapids' third period power play opportunities, and were perfect on the penalty kill throughout. They have now successfully killed off 15 of their last 16 penalties, dating back to October 14 in Bakersfield.
"I thought our kill was very good tonight," Van Ryn said following the game. "I think our kill is starting to morph and develop an identity, we're getting to know what we want, and our special teams helped us win that game."
The Roadrunners currently sit at second-place in the Pacific Division with a 3-1-1-0 record and a .700 win percentage. They will host the Iowa Wild Friday night at Tucson Arena, where the puck is scheduled to drop just after 7:05 PM.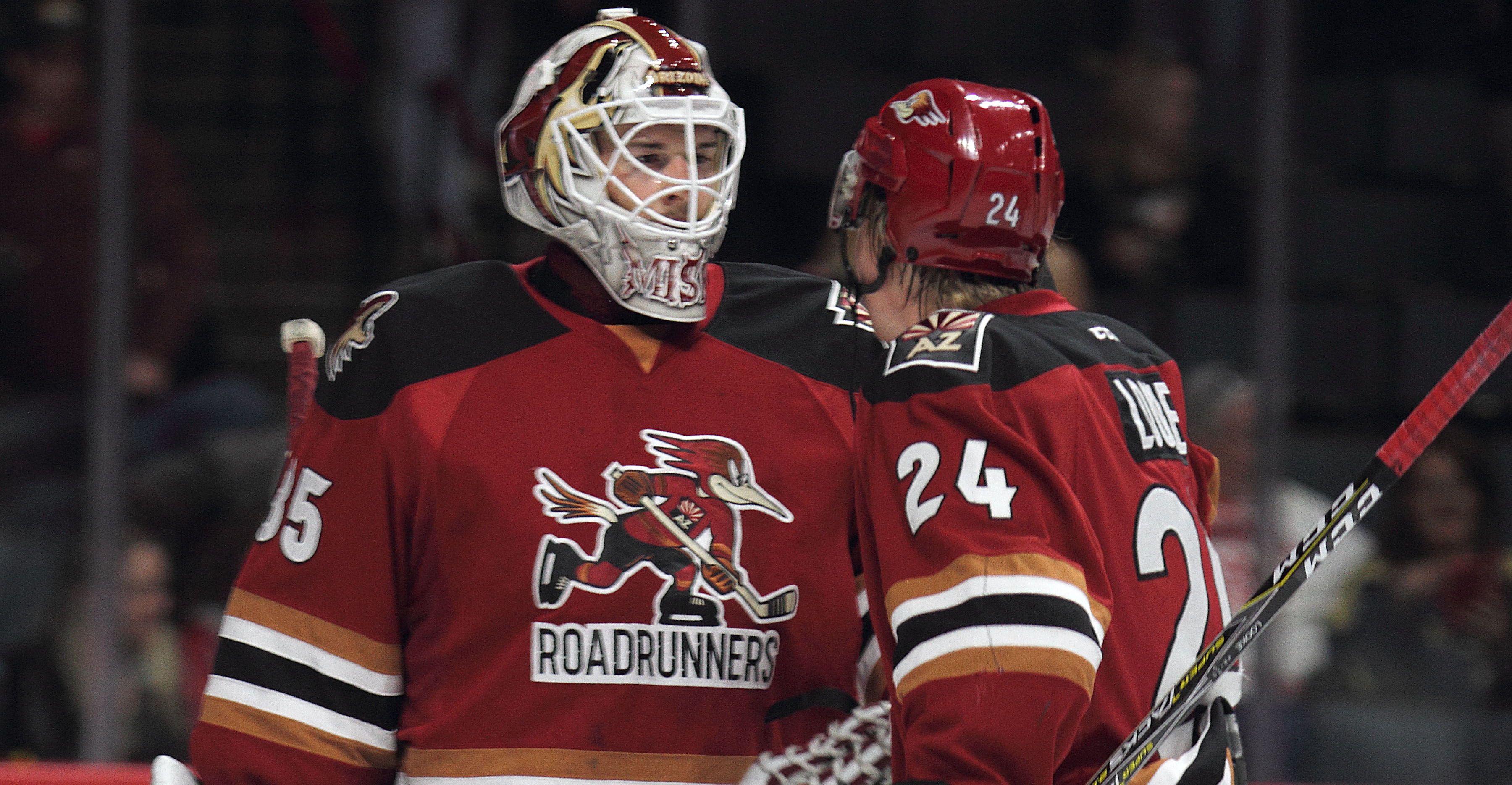 Photos Courtesy: Grand Rapids Griffins