What's Up
For Crouse, Confidence is Key
By: Alexander Kinkopf
November 01, 2017 10:29 AM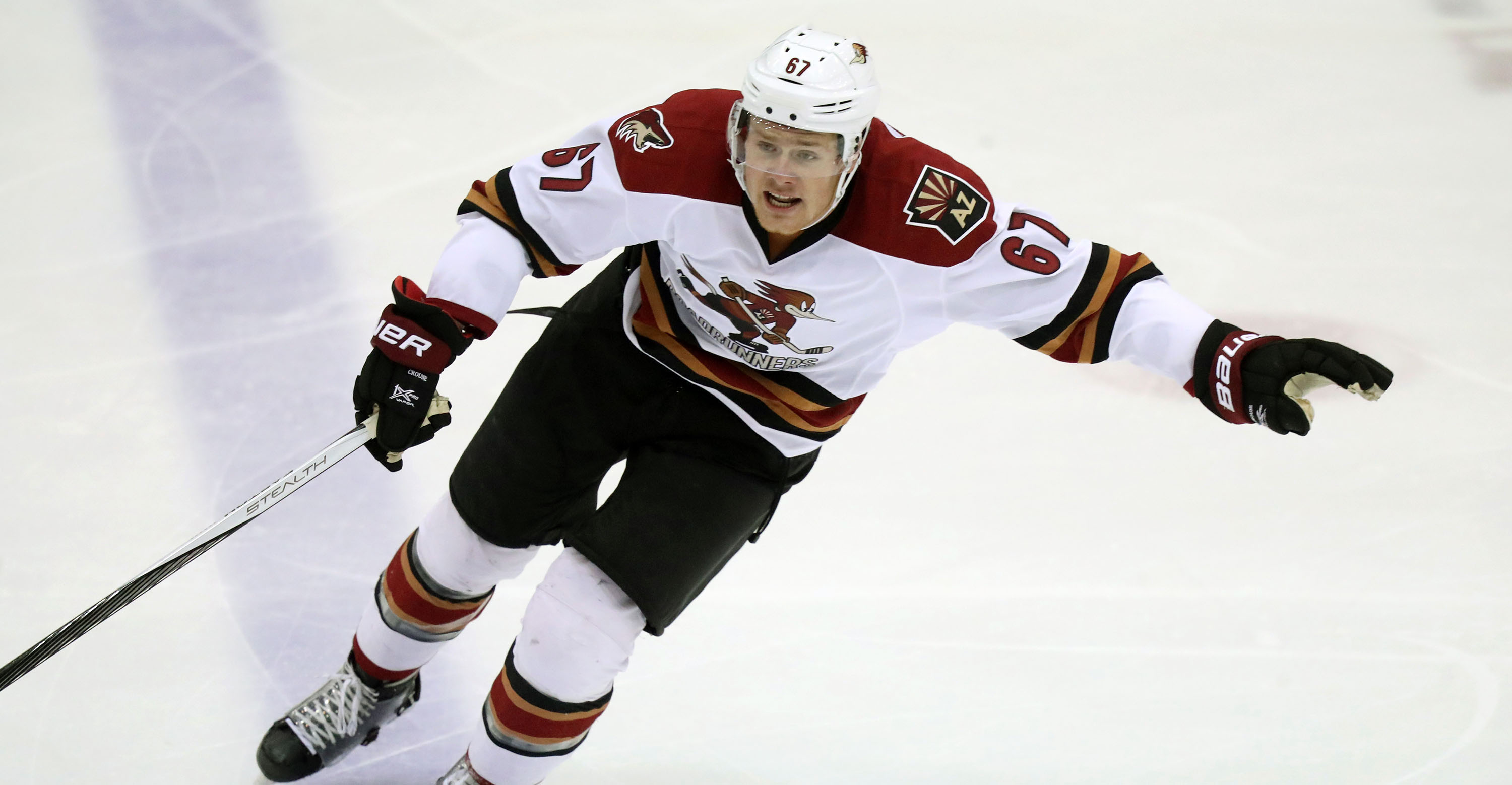 Two games into his Roadrunners tenure, Lawson Crouse is utilizing a positive mindset and a hard-working mentality to churn confidence in his time with Tucson's young, skilled roster.
Acquired by the Coyotes on August 25, 2016 via a trade with the Florida Panthers, Crouse, still very young at the ripe age of 20, is in the early stages of his second season in the organization with a focus centered on development.
---
"A big bodied power winger with the ability to physically dominate, making him a prominent forechecking presence every night." - Elite Prospects
---
For a player that spent an entire season in the NHL as Crouse did last year in 72 games with the Coyotes (5G, 7A), the transition back to the American Hockey League can be a difficult one to embrace.

That's where the mental aspect of the game comes into play; and that, ultimately, is what drives a player's on-ice performance.

"No matter what happens, you have to stay positive with yourself and play with confidence," Crouse said assuredly following Tuesday's practice. "I think that's one of the most underrated skills you can have in playing hockey, is playing with confidence. A lot of people don't realize that when you don't have that confidence it's tough to make that extra little play with the puck, just a simple play. I'm just being real positive with myself, and looking to get better each and every day."

The Mount Brydges, Ontario native has an assist in each of the first two games he's played in a Roadrunners uniform. So far, he's been skating on Mike Van Ryn's first line, to the left of Dylan Strome and Nick Merkley – a trio of 2015 first round draft selections.

"I've felt strong," Crouse said in looking back at his first two games in Tucson. "Stromer [Dylan Strome] and Merks [Nick Merkley] are two very skilled players, and it's pretty easy when you get them the puck, they're going to make plays. Obviously I've played with [Strome and Merkley] both in hockey Canada events, so it's nice to be on a familiar line."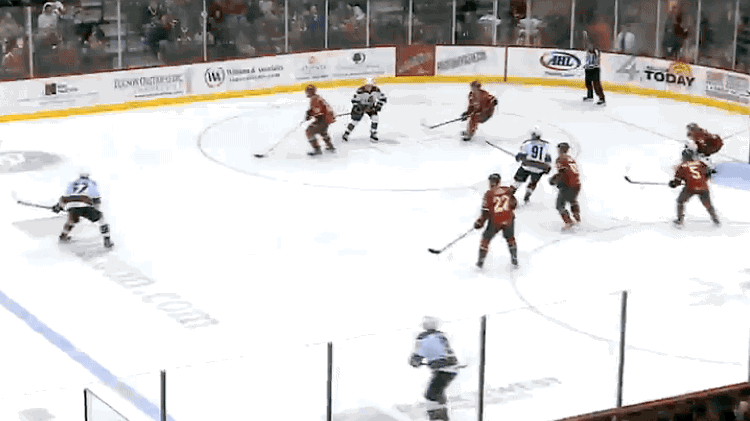 With a healthy taste of NHL time under his belt, the ultimate goal – and this goes for every American Hockey League player - is to eventually make the transition back to the top. There is something to be said for challenges that enable growth.
"I've just got to keep developing," he said steadfastly. "For me, I'm just really trying to work on my offensive skill, and I think I'm on a line that enables me to do that. The coaching staff has been very generous with ice time, and I've just got to keep working and keep earning that ice."
Crouse's surroundings will be a major factor in this chapter of his career, a journey that hopefully includes a return to the National Hockey League sooner than later.
"It's a fun group of guys," he said. "It's a great environment, we have a lot of fun practicing and during games, but in saying that, we work hard at the same time. It's a good process here. The coaching staff, they really work with us players, and they're big on teaching, which is nice."
In all walks of life, development is an ongoing process. And it's never too late to learn.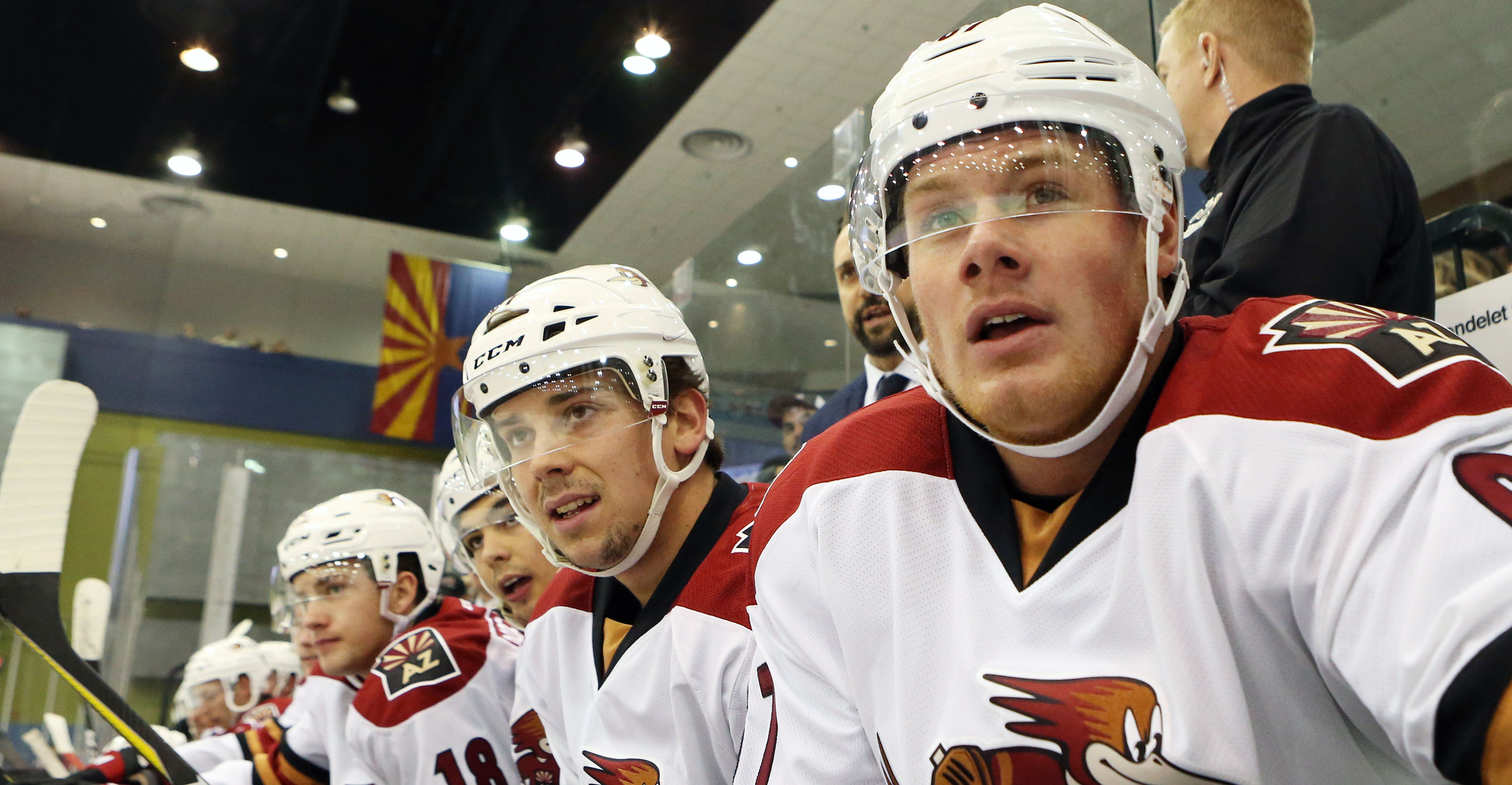 Photos Courtesy: Chris Hook