What's Up
Adin Hill, Committed, Returns To Tucson
By: Alexander Kinkopf
November 01, 2017 4:26 PM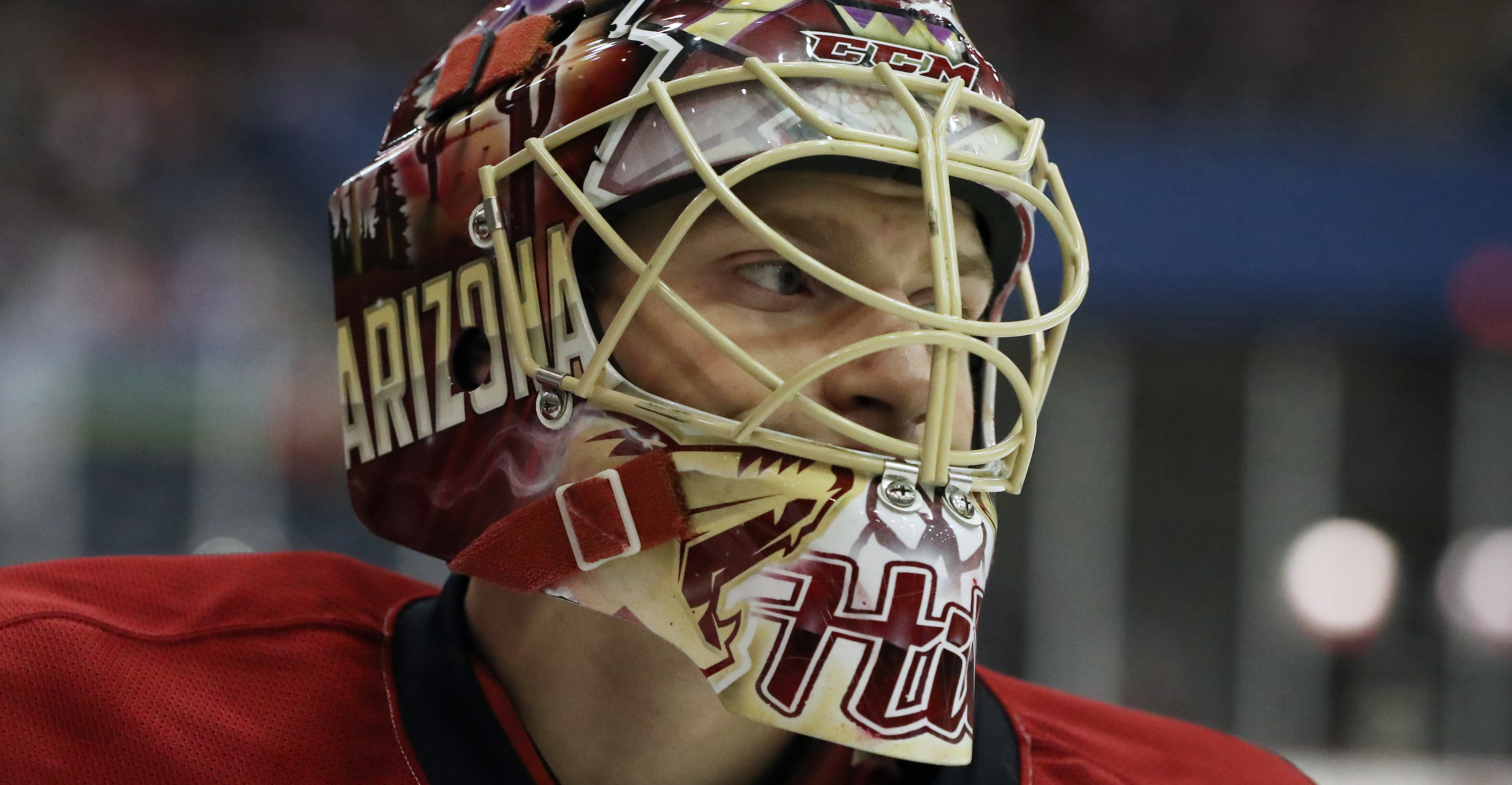 Dedication. It speaks volumes, even when no one's around.
Adin Hill let his be known Tuesday afternoon as he paced through a silent, barren Tucson Arena in workout gear following his second skate back with the club. "[Tucson] is my commitment right now. When I'm here, it's my commitment."
Hill is back with the Roadrunners following a run with the Coyotes where he made his NHL debut and got the starting nod from Arizona's Rick Tocchet on three occasions.
He returns to a Tucson club that hasn't lost in regulation since he posted a 22-save shutout on October 14, a day before his recall. Including that game, the Roadrunners are 5-0-1-0 in their previous six contests, and are positioned in first place as they prepare to host the Cleveland Monsters for two games at Tucson Arena this weekend.
Hill has appeared in 42 games for the Roadrunners through the team's 75 game history.
He's been the clear-cut number one guy for the majority of the franchise's existence. A fan favorite.
"What I'm looking to do here now is to get better each day, work hard in practice, and when game time comes, get the win on Friday," he said following Tuesday's practice.
When asked about his experience in being with the NHL club for a five-game span, Hill touched on the emotions felt and the level of competition faced.
"It was cool," he exclaimed. "It was obviously exciting getting the call, and especially getting my first NHL start, and not only to get the first, but to get three. It was a fun experience and I feel like I can definitely play at that level."
If there was one thing that stood out to the young netminder during his five games with the Coyotes, it was the degree of obligation the players around him put toward their work on a day-in, day-out basis.
"The commitment level," he noted in regard to what struck a chord in his time with an NHL roster. "Everybody was committed every day. They are here too, but it's the NHL, so every day was a commitment, it's your job, it's your life. I saw how hard the guys worked every day, what it takes to be there, and also what it takes to stay there."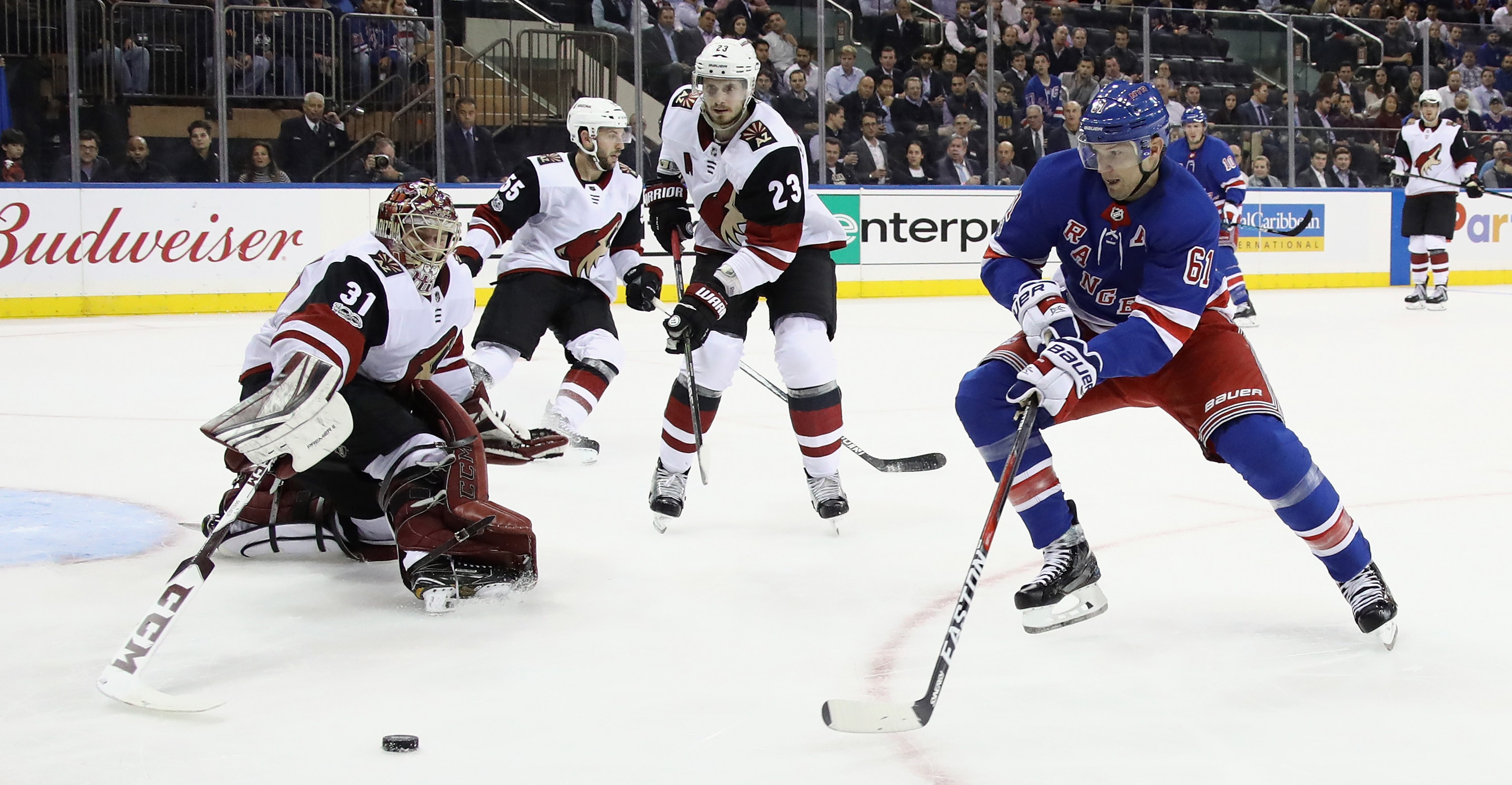 As for his experiences off the ice, Hill got the opportunity to travel to places he'd never been, take in the first-class amenities provided, and live a lifestyle only earned by playing at the National Hockey League level.
"It was nice for me personally," he said in recollection. "It was my first time ever going to New York City and seeing all of the stuff like Times Square and whatnot, so it was a cool experience for sure, I really enjoyed it. The meals with the team were a little nicer, so it was nice, it was a fun experience, but at the same time, when you get back to the rink, your attitude's all about hockey."
Who's to know if another recall is in Hill's immediate future. But for now, the 21-year-old is living in the moment, keeping his focus on a Roadrunners team that is poised for a successful run.
"I got a chance to go up, it was a cool experience, it was cool to play in the NHL, and now I know I want to be back there, but while I'm here, we're going to do everything we can to get wins and make the playoffs."
For Hill, what has been a promising journey thus far continues Friday night when he takes the ice in front of Tucson's faithful in what should be a very warm, welcoming return to what is now, and what has been, home.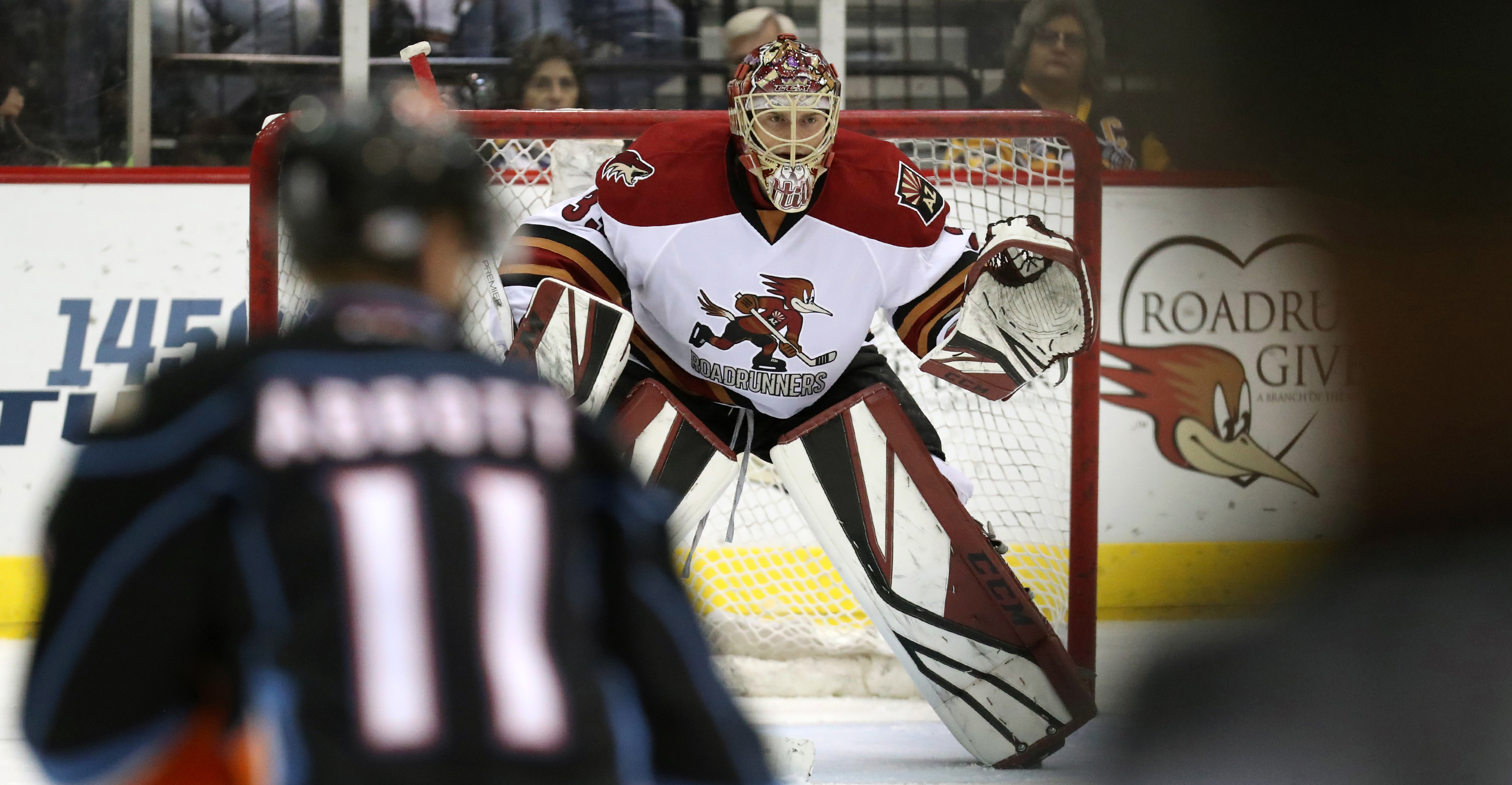 Header/Footer Photos Courtesy: Chris Hook