What's Up
Crouse Connects For Two In 4-1 Victory Over Bakersfield
By: Alexander Kinkopf
November 11, 2017 10:03 PM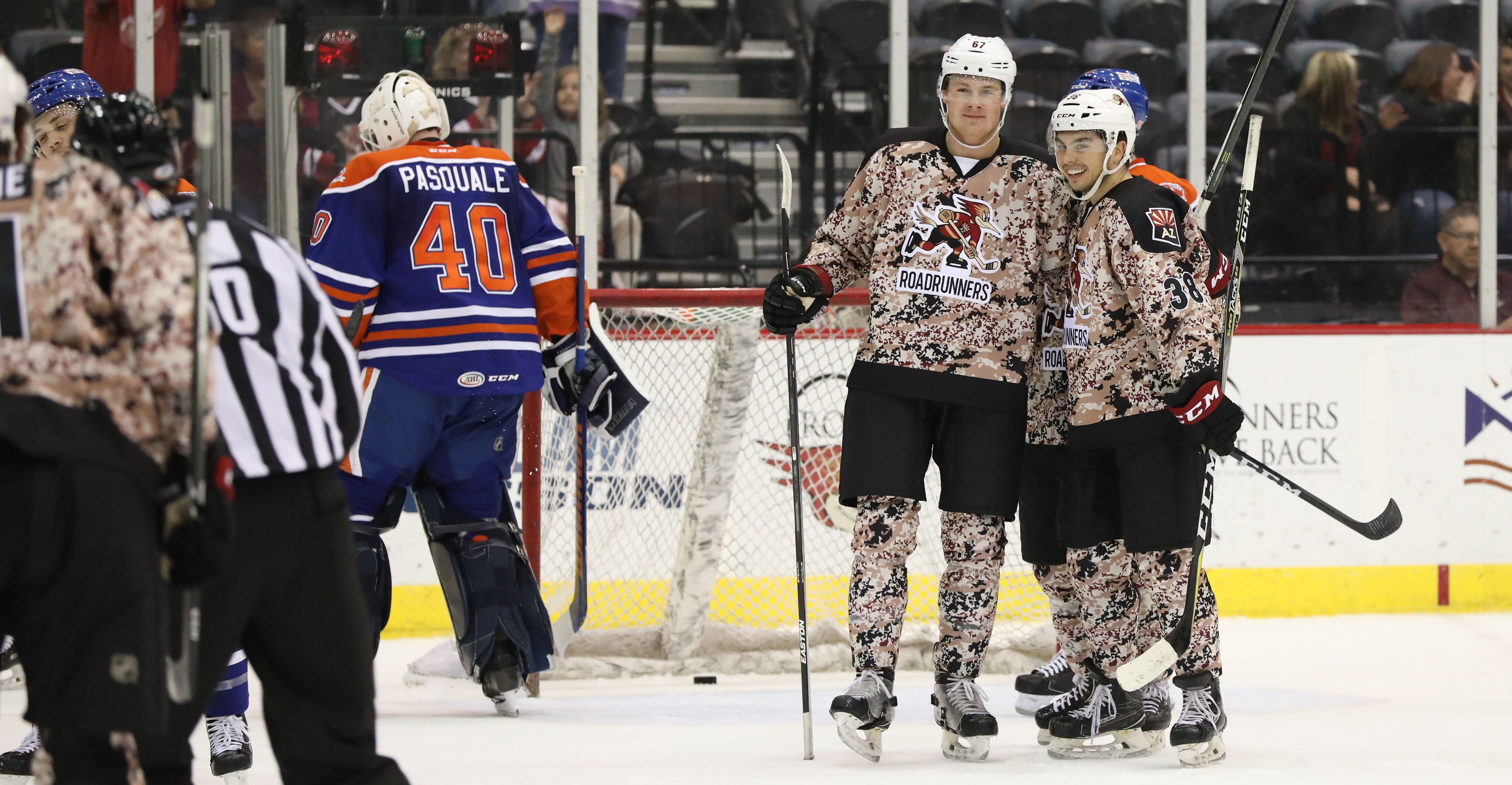 And they keep rolling.
The Roadrunners extended their points streak to 10 games Saturday night in their 4-1 victory over the Bakersfield Condors at Tucson Arena, matching a franchise-best run that was previously set from October 21 – November 18 of 2016.
The club, now 8-0-2-0 in its past 10 games and 8-1-2-0 overall, continues to claim sole possession of first place in the Pacific Division, Western Conference, and entire American Hockey League with a stalwart .818 win percentage.
The team completed its six-game home stand with a 5-0-1-0 record.
"It's all the guys," Head Coach Mike Van Ryn said in regard to crediting the team's fantastic home stand. "They're putting in the work, and we're just here to try and guide them a little bit and help them get ready. It's a tight group in there; they all want to play for each other and they don't care who gets points or who's going out in what situation, they're their own biggest fans."
Van Ryn's roster faced an early deficit Saturday, but one they would be quick to best.
Bakersfield's Joey LaLeggia opened the scoring just past the midway point of the first period to give the Condors a 1-0 lead before the Roadrunners would go on to score four unanswered goals of their own.
With under two minutes to play in the first period, Lawson Crouse scored his first goal of the season, and his first-ever in the American Hockey League to tie the game 1-1.
Dylan Strome earned the primary assist on Crouse's goal to register his fifth point of the weekend.
In the early stages of the second, Lane Pederson, upon receiving a pass from Kyle Capobianco, found himself alone in front of Bakersfield's net and beat Eddie Pasquale with a shot to the short side to give the Roadrunners a 2-1 lead.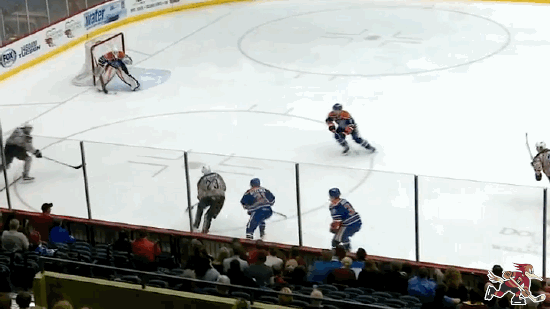 Lawson Crouse scored his second goal of the evening, giving the Roadrunners a 3-1 lead late in the middle frame when he batted home a loose puck in Bakersfield's crease after Kyle Wood's shot ricochet through traffic.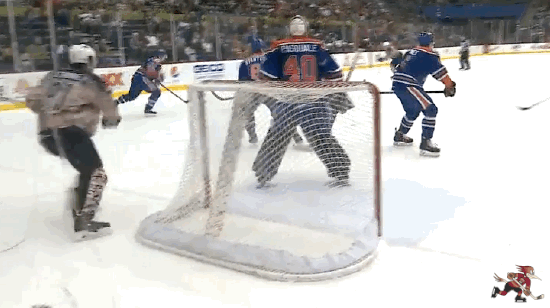 "We did a good job of getting pucks to the net," Crouse said. "And I just had two gifts laying there on my stick tonight."
Nick Merkley added the final goal of the evening with 17 seconds left in regulation, his team-leading eighth of the season to give the Roadrunners a 4-1 lead, the night's eventual final score.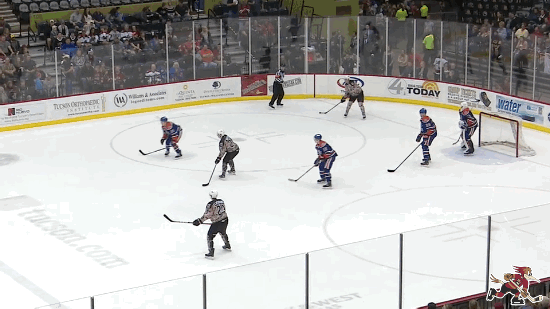 Hunter Miska stopped 15 of the 16 shots he faced. He is now 5-0-0 on the season, and in his past five starts, has posted a .923 SV% and a 2.20 GAA.
"We're practicing hard, we're looking to get better each and every day," Crouse added. "I think that's the most important thing in this league, is to grow and develop as a team, and obviously we all know in that room when the team success comes, individual success will follow. It's a team-first mentality, and we're playing the right way."
The Roadrunners will now venture out on a two-game road trip, which begins on Friday night when they take on the San Diego Gulls at the Valley View Casino Center, where the puck is scheduled to drop just after 8:00 PM MST.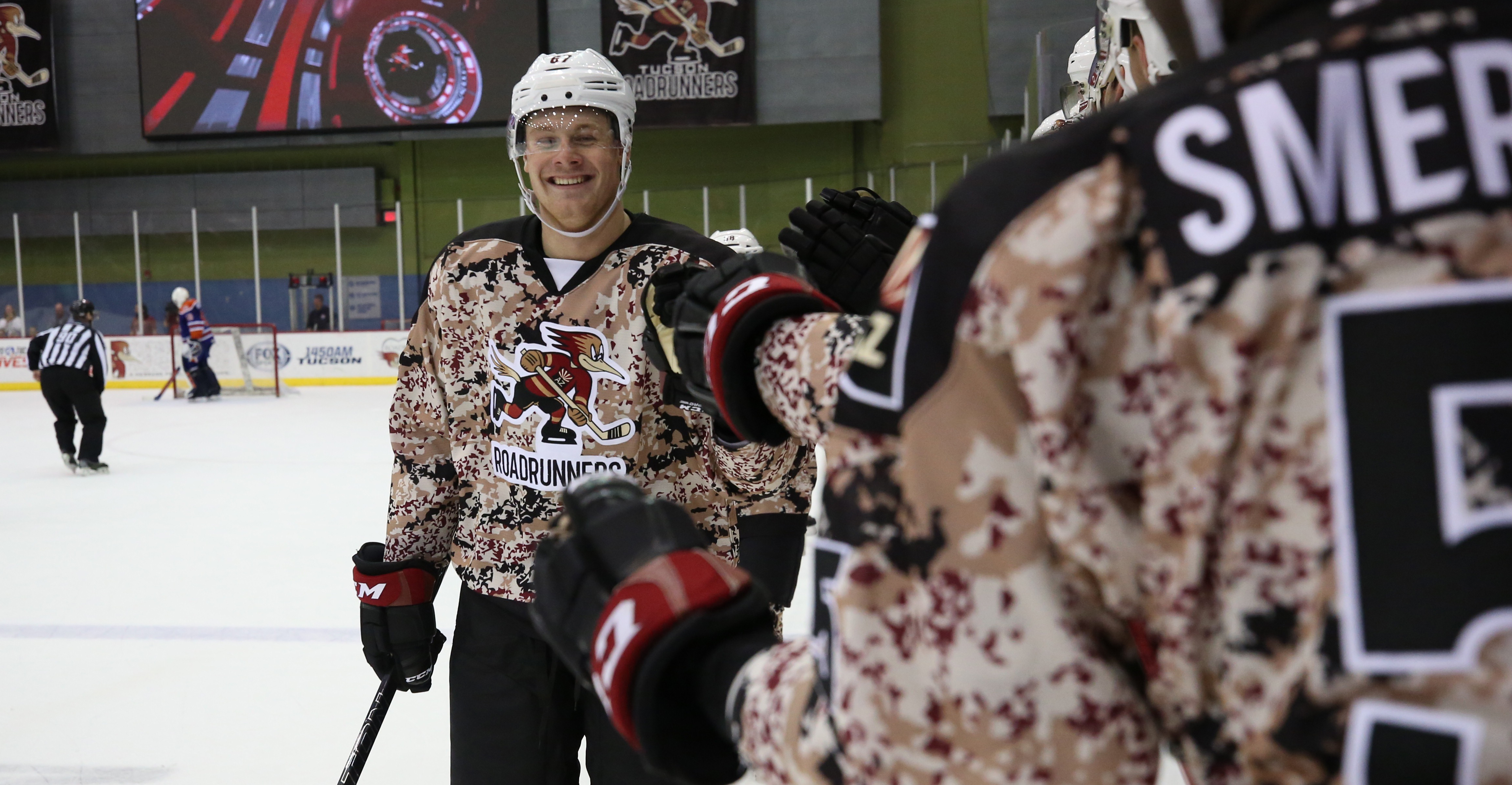 Photos Courtesy: Kate Dibildox