What's Up
The Art and Sensation of a Goal Celebration
By: Alexander Kinkopf
November 14, 2017 3:13 PM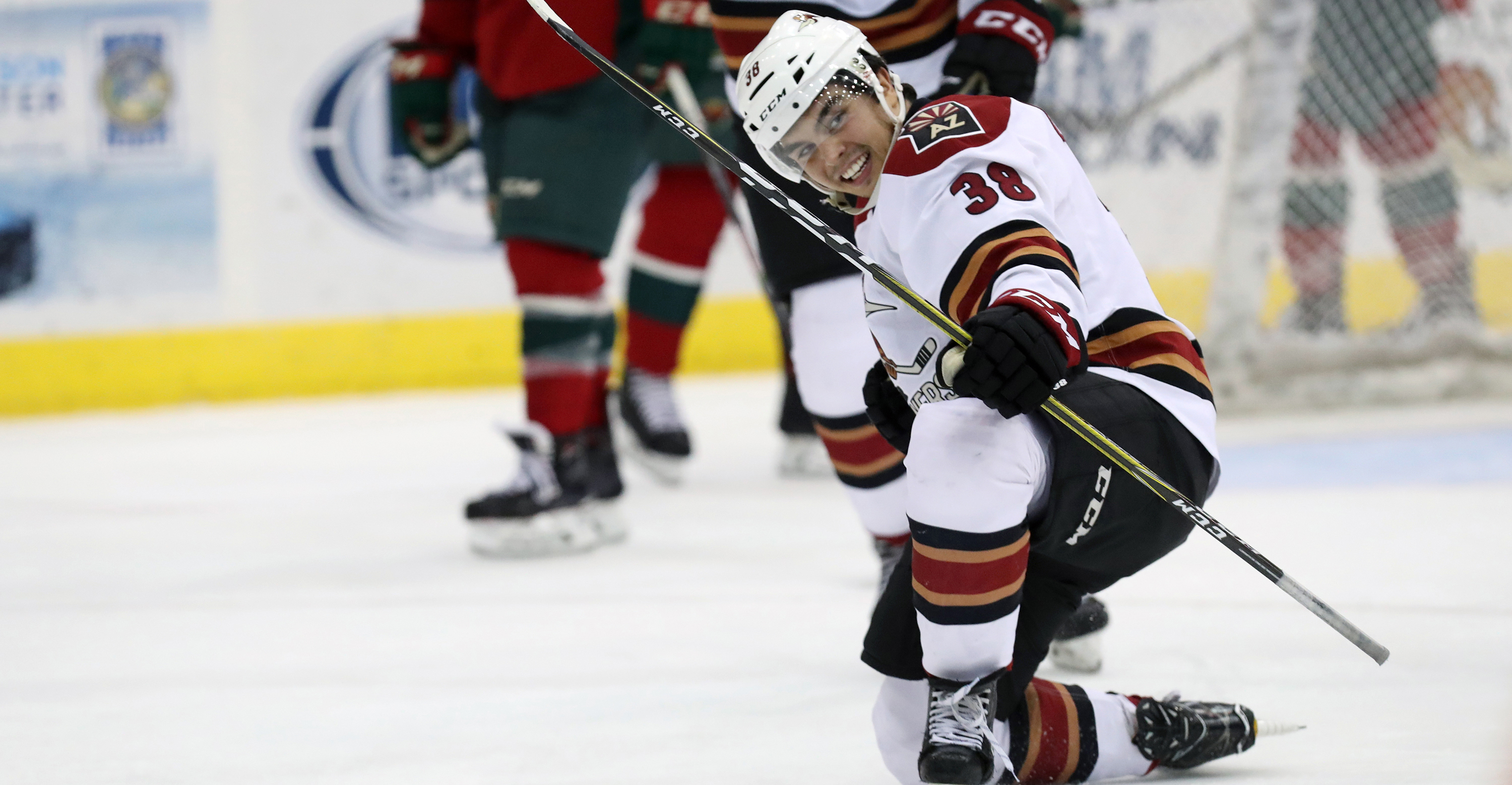 Body language is a distinguishing trait that feeds the senses of those within sight; an integral aspect to sports, and notably so in hockey when the feat of scoring a goal is achieved.
Goals have come in healthy bunches for the Roadrunners this season, a club that is fourth in the American Hockey League in offensive production with an average of 3.73 scored per game and a total of 41 put away on the campaign.
The Roadrunners got behind Bakersfield's goaltending on 10 occasions this past weekend, and a combined 23 times against opponents during their now completed six-game home stand.
The elation manufactured, both from the spectators and with the players on the ice, produces a moment of genuine frenzy that is nearly impossible to replicate.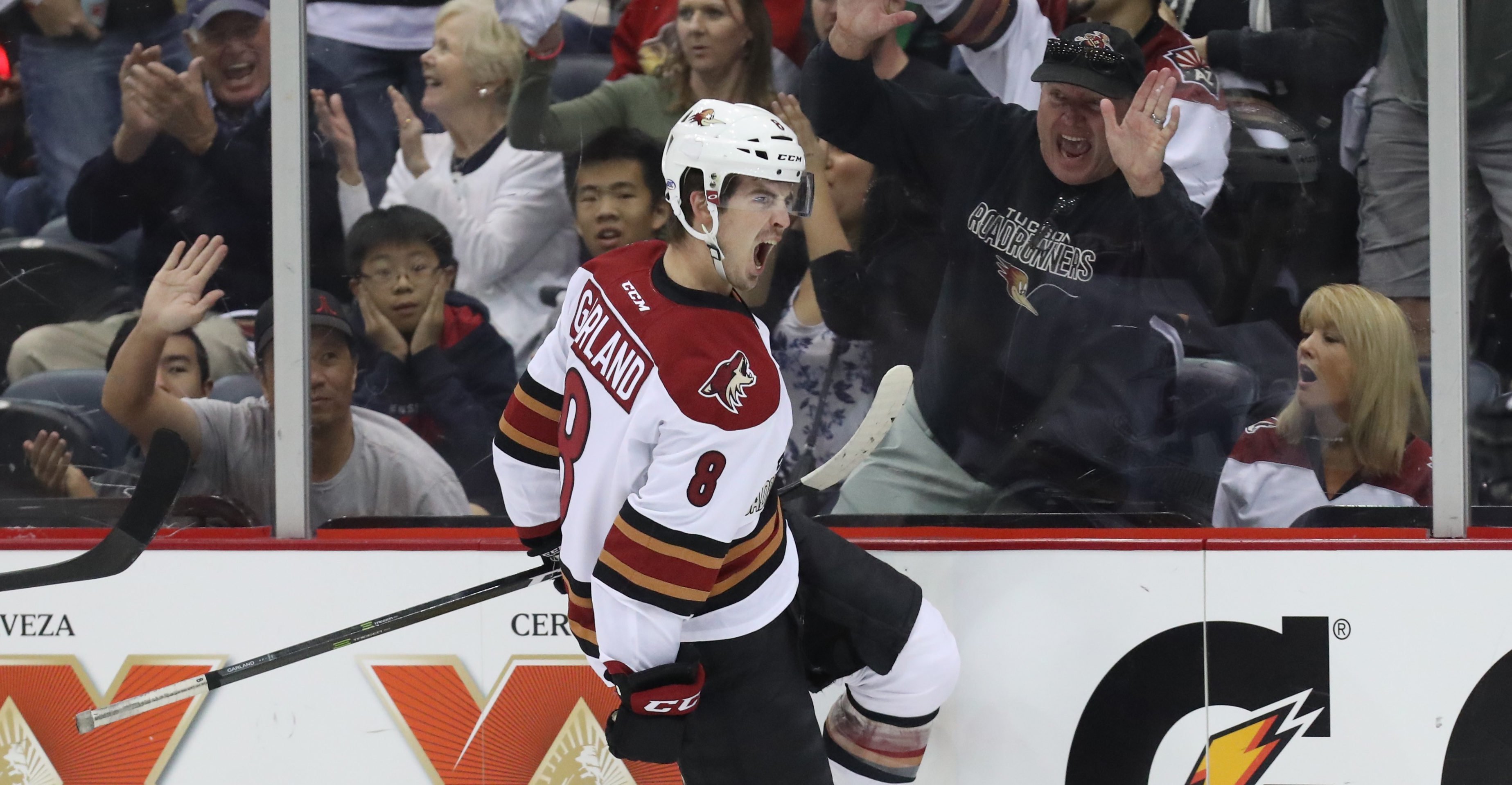 So, for the goal scorer, what initiates and idealizes the celebration to come mere seconds after the puck crosses the goal line?
"This sort of rush goes through your head, it runs through your whole body," Michael Bunting said. "Whatever comes to you first is how you celebrate, so it's just really about winging it every time."
Are celebrations premeditated? Not always. But, in the back of their minds, players know their typical procedure.
"I like the quick one knee, one up, with a quick fist pump, that's probably my standard," Bunting mentioned. "If I'm really close to the glass I'll give it a little knock, but that's pretty much it."
Evidently so.
Nick Merkley, who's eight goals scored this year leads the Roadrunners, has come to know the feeling all too well in his first pro season.
"There's definitely a rush of adrenaline that kicks in, you get really excited and obviously the fans go crazy," he said. "Obviously during that moment you're thinking about doing a celebration, and sometimes you've got to pick and choose; bigger goals are bigger celebrations, and some are smaller."
The 20-year-old has adopted a routine this season of dropping to one knee, sweeping the ice with his glove or going with a quick fist pump, and popping up to join his teammates in a hug, a now habitual celebration he says is new to him.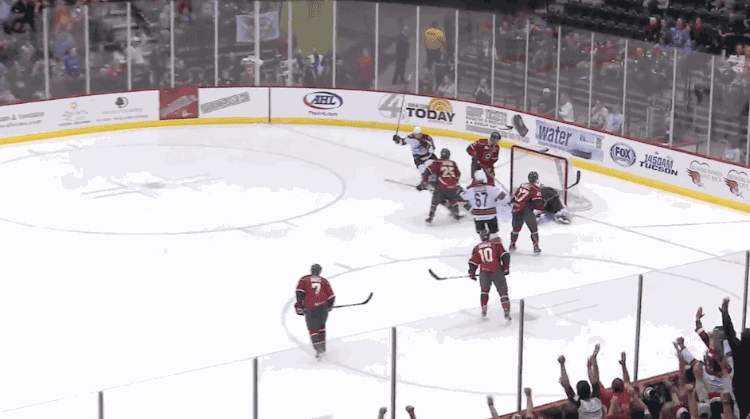 "I haven't really done that one before, it and I kind of started doing it this year I guess," he said. "It just happens, you do kind of black out a bit and just do something that you're used to, you're just excited."
Important for Merkley is making sure the teammates who helped trigger the play that culminated in a goal are involved.
"I think whenever you make a back-door tap-in, or when you didn't even do too much to score the goal and your teammate makes an amazing play – like [Jens Looke] last game made that nice back-door pass to me, it's important that I make sure to acknowledge him right after, and to also tell him again when we get back on the bench."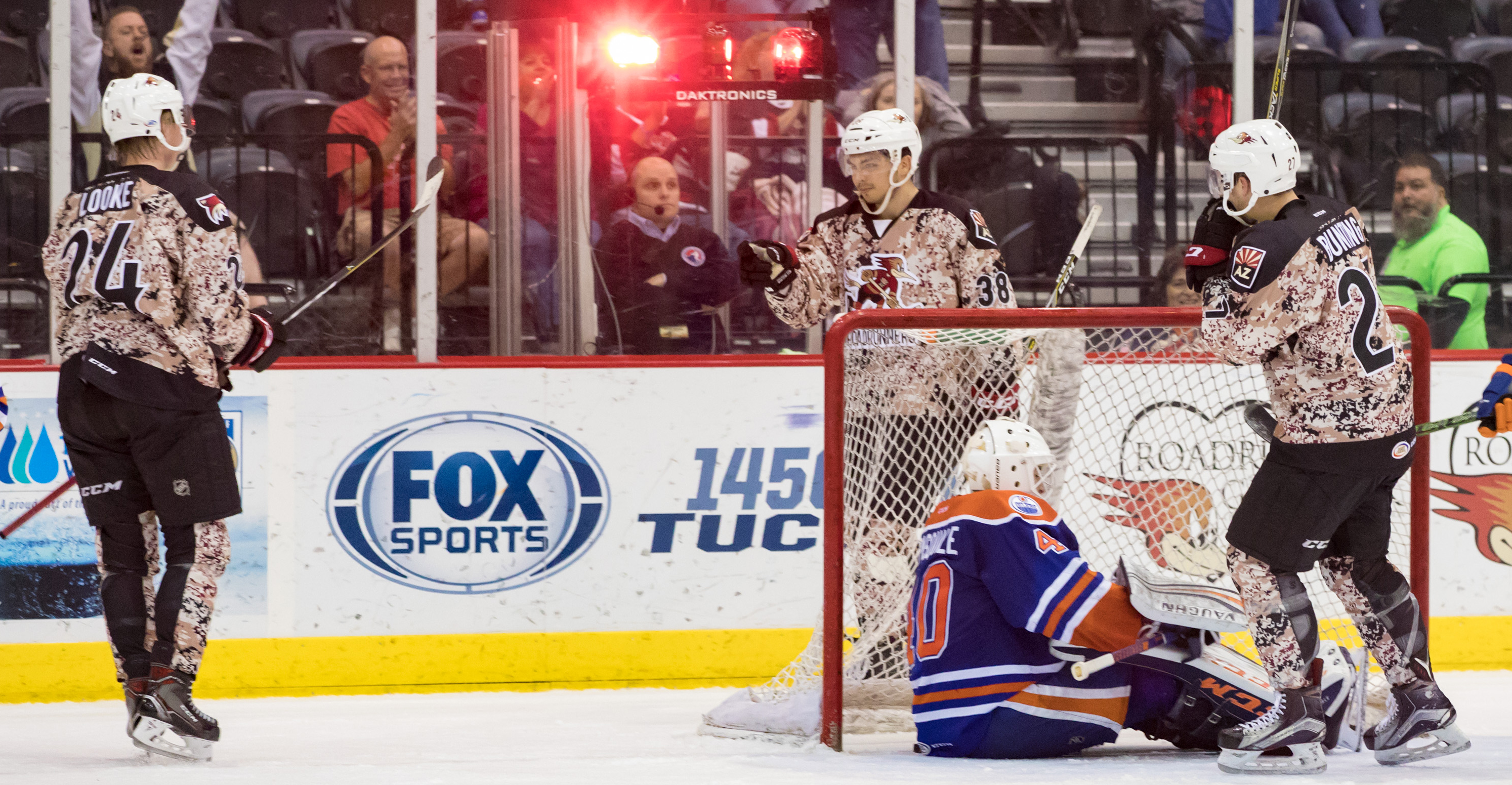 The home crowd does make a difference, and the players do feel their presence. But then again, there's something special about finding the back of the net in unfamiliar territory.
"Obviously when you score at home it's a lot of fun to get the crowd into it and stuff," Merkley said. "But road goals are a pretty big deal, and it's usually harder to get them when you're playing in a hostile building, so there's a little more added motivation to get those road goals."
For as fulfilling as a goal scored in front of a roaring, supportive crowd can be, sometimes having the adverse effect on those rooting against you can be just as sweet.
"It also feels good to quiet the opposing crowd when you're on the road," Bunting said with a smirk. "When you score a big goal and it's just silent in the rink and all you hear is your bench and your team, that's a really cool feeling too."
The Roadrunners will be seeking the sound of silence on a few occasions this weekend when they enter the unfavorable confines of San Diego's Valley View Casino Center.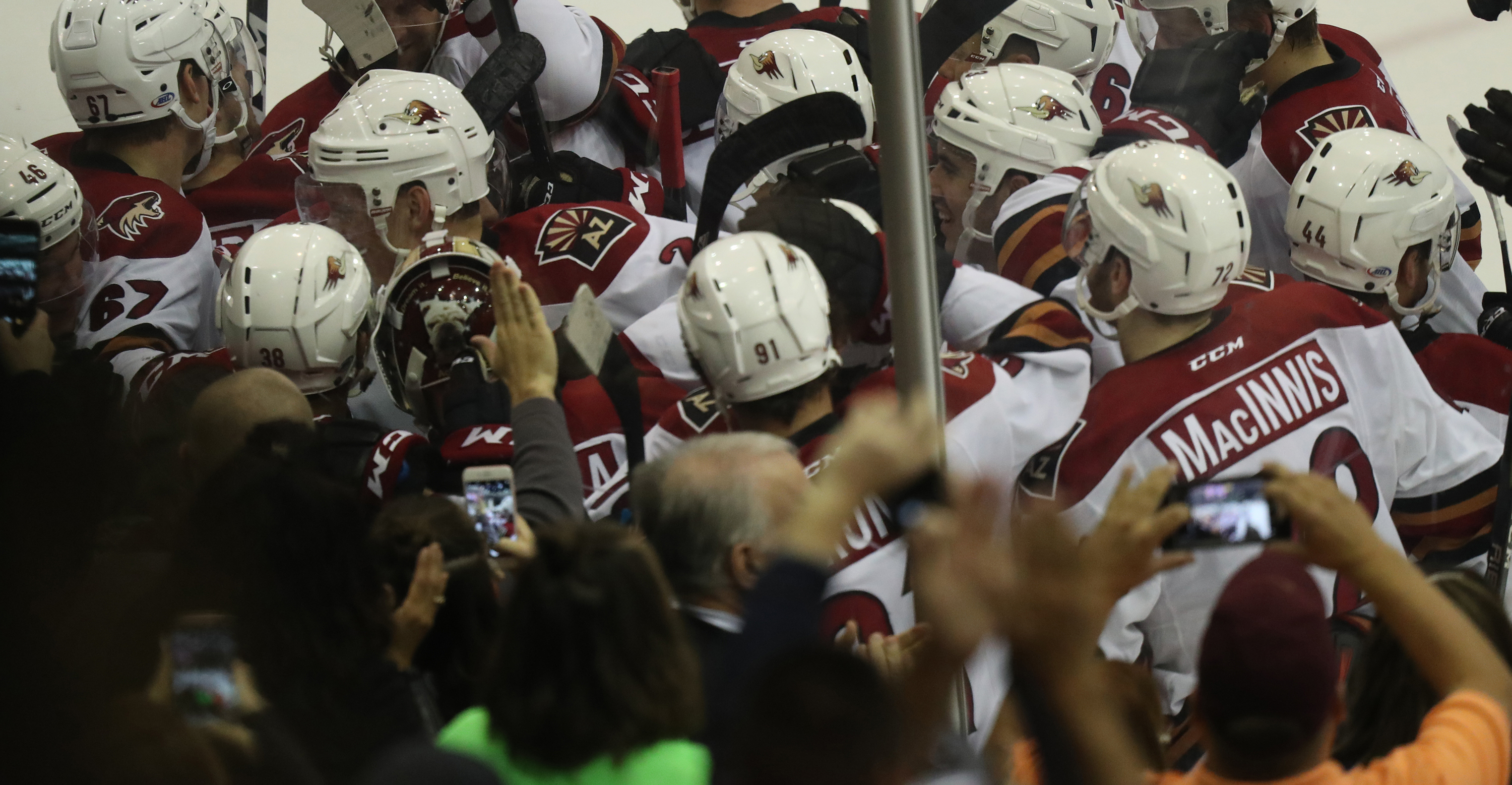 *Photos Courtesy: Kate Dibildox & Chris Hook