What's Up
Roadrunners To Provide Free Sun Link Streetcar Ride On Black Friday
By: Tucson Roadrunners
November 16, 2017 12:27 PM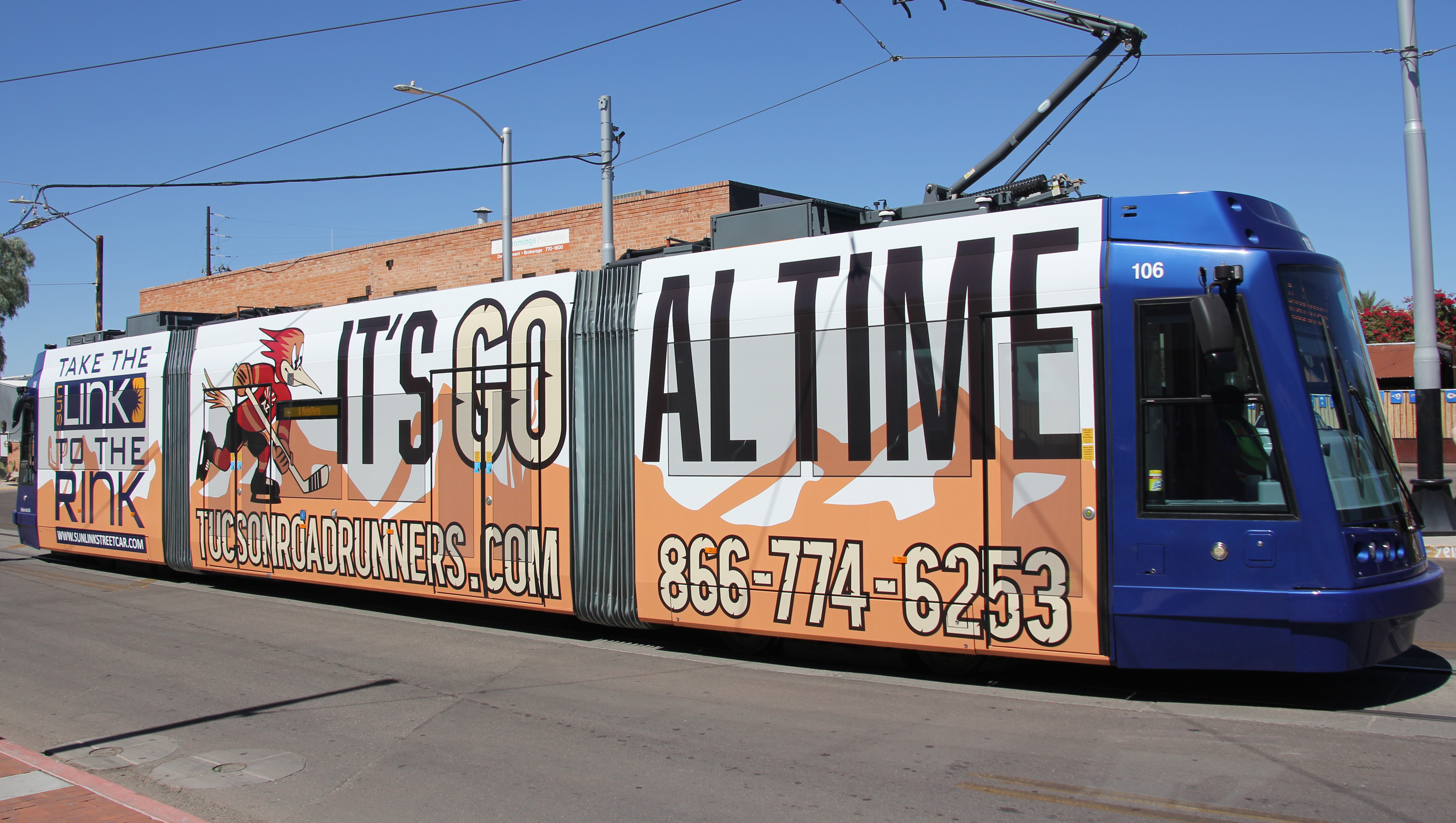 TUCSON, AZ –
The
Tucson Roadrunners
, proud
American Hockey League
affiliate of the
Arizona Coyotes
, announced today an evening of free transportation in partnership with
Sun Link – The Tucson Streetcar
.
On Friday, November 24, between the hours of 6 P.M. and 2 A.M., all passengers of the Sun Link will have their fare paid for on behalf of the Roadrunners.
"We are thrilled to be partnering with Sun Link to make this possible, further contributing to the effort of supporting public transit right here in Tucson," said Roadrunners President Bob Hoffman. "This is an exciting feature in our relationship with Sun Link and we would love to see all Roadrunner fans taking the Link to the Rink ahead of our game that evening."
The Roadrunners play host to the Stockton Heat on Friday, November 24 with a 7:05 P.M. start time. Fans in attendance will receive a t-shirt giveaway presented by Bank of the West.
"It's great to have a partner like the Roadrunners encouraging their fans to use public transit on a game day," said Sun Link General Manager, Steve Bethel. "And anytime you can add something to a great sporting event, the more enjoyable it is for the fans."
With 23 stops along the route, fans electing to "take the Link to the Rink" and looking to exit closest to Tucson Arena will be looking for the Cushing / Granada Street stop. Additionally, for those looking to board near the University of Arizona campus, free parking will be available at garages that weekend.
Tickets for all 27 remaining Roadrunners home games, including all three games during Thanksgiving Week (Wednesday, Friday and Saturday at
Tucson Arena
), are on sale now and can be purchased by clicking
HERE
or visiting the
Tucson Convention Center
box office.
For additional Sun Link information and for trip planning assistance, call the Customer Service Center at (520) 792-9222 (for persons with hearing and speech impairments, call TDD: 520-628-1565).