What's Up
San Diego's tough, trying confines are of note, not of worry
By: Alexander Kinkopf
November 16, 2017 2:42 PM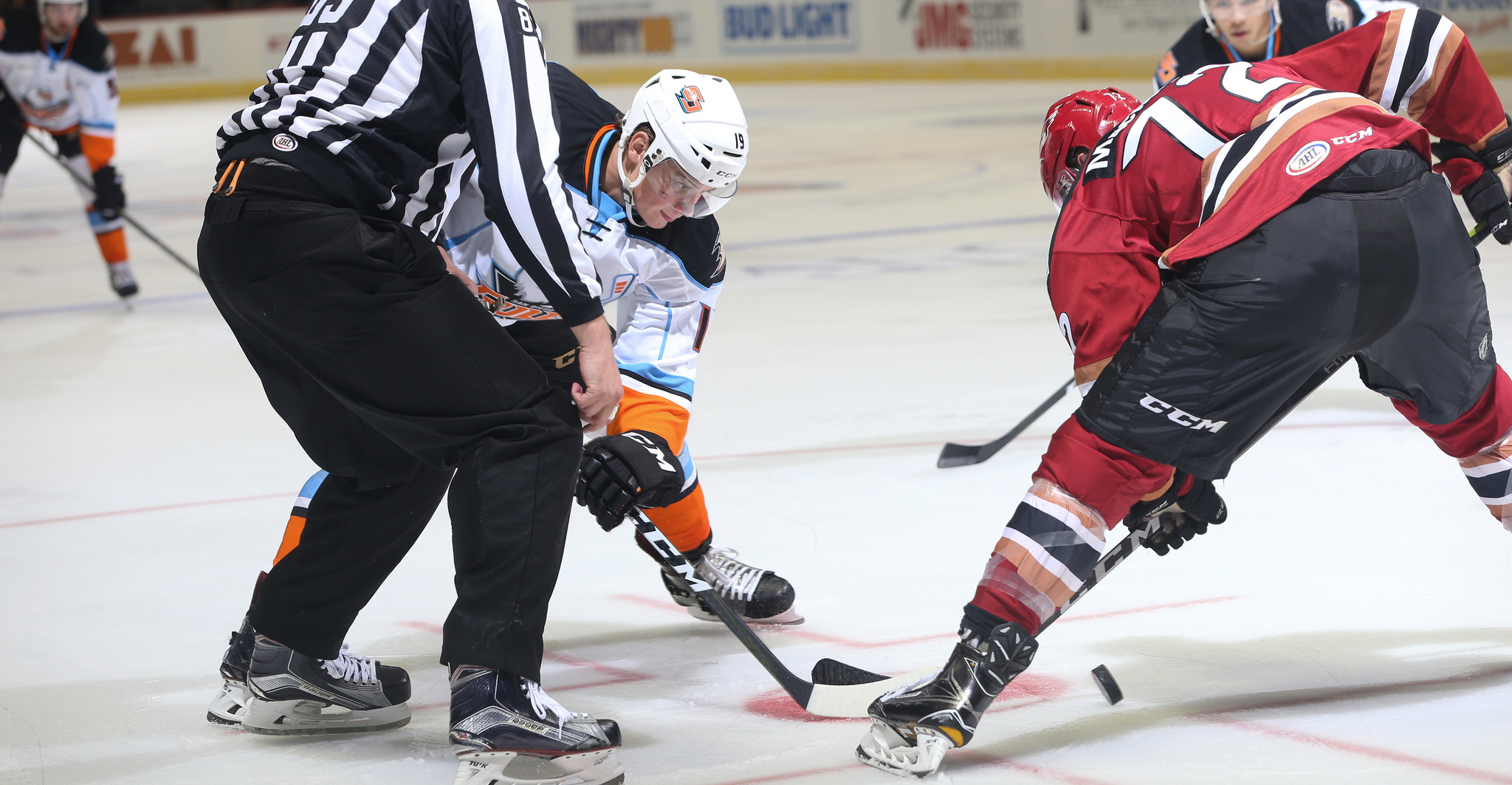 If there's been a consistent cause for concern as the Roadrunners approach their 80th game in franchise history Friday, it's been the San Diego Gulls.
Oh, have they been trouble.
The one thing between the Roadrunners setting the mark for their best run in franchise history Friday night stands their Pacific Division counterpart west on the I-8 in Southern California, the team that's by far and away given them the most trouble throughout their American Hockey League tenure.
"For the guys that were playing here last year, it's kind of a thing that might be in the back of their heads", Kyle Wood said of the team's rough track record against the Gulls before departing for San Diego Thursday. "We've got a lot of new guys this year and we're off to a hot start, so things are different."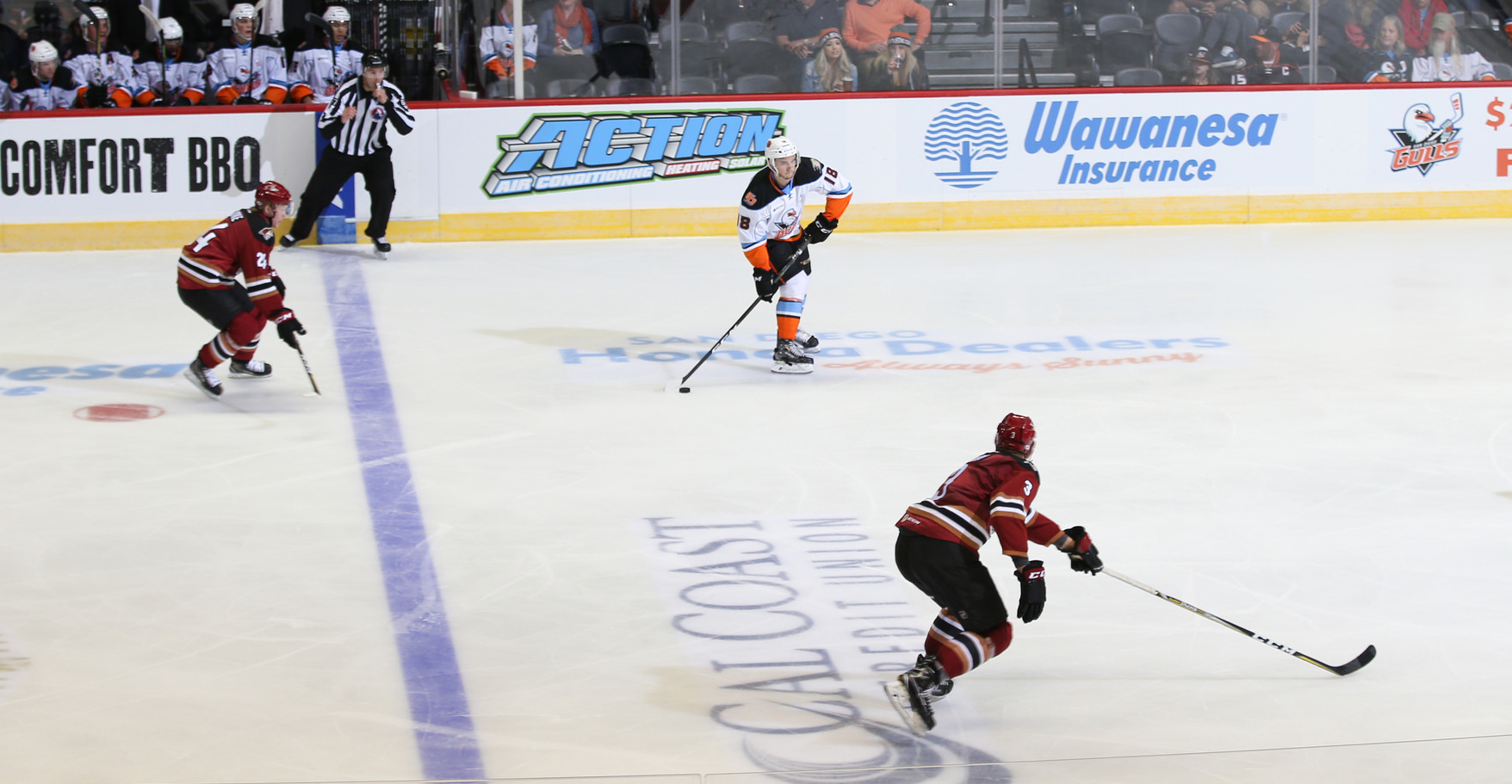 The Roadrunners posted a 2-10-0-0 mark against the Gulls during their inaugural season, and in the teams' first meeting of the new campaign on October 7, fell to the Anaheim Ducks' affiliate by a 7-6 score – it's been their only loss in regulation this season.
"We've struggled [against them], but it's a new group this year," Conor Garland stressed. "Obviously the home opener was a good game, but we didn't come out on top, but we've been hot. [San Diego's] a tough place to go into and play, but hopefully we can continue to stay hot."
Since the teams' high-scoring affair at Tucson Arena in early October, the Roadrunners have matched a franchise-best 10-game point streak (8-0-2-0) while the Gulls have posted a 4-7-1-0 mark.
"No, not at all," Adin Hill said of the team's history against the Gulls having any effect on the weekend's outlook. "It's a new game, it's a new day, we've played them only once this season and we were able to score six goals on them, we just didn't get the win. I think going into this weekend our team's pretty confident here, and we're looking to going into their building and coming away with four points."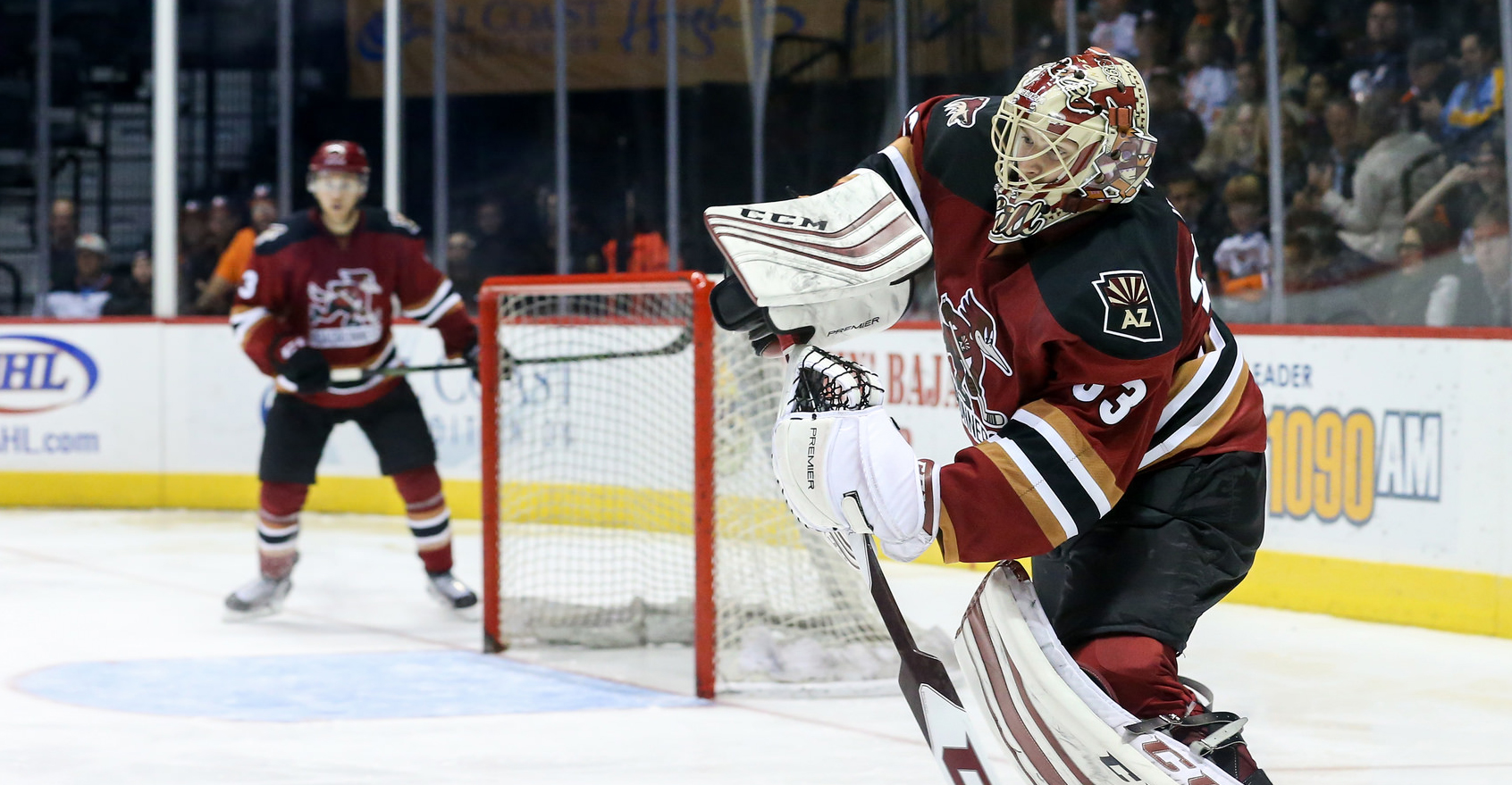 The Gulls, who went a combined 43-19-4-1 at the Valley View Casino Center during their first two seasons, have struggled in their local setting this year, having won just two of their first seven games played on home ice.
"In any away game, you treat it the same as a home game. You go into it looking to get the win at the end of the night," Hill said. "I like the building there, it's a little bit darker lighting, a little bit warmer, but it's a fun rink to play in with a good atmosphere and a good crowd, and it's always nice when you get two points there."
Hill is the only Roadrunners goaltender to have earned a regulation win in San Diego's building, a 36-save performance in the club's 5-2 win on February 18, 2017.
Of the team's two wins against the Gulls in the clubs' 13 previous match-ups, both have come at the Valley View Casino Center, where the atmosphere can be overwhelming, the lighting dim, and the opposition grim.
"It's definitely a tough place to play, but I'm used to it having played there a lot last year," Wood said. "It's going to be weird for the new guys to get used to, but I think we'll be fine."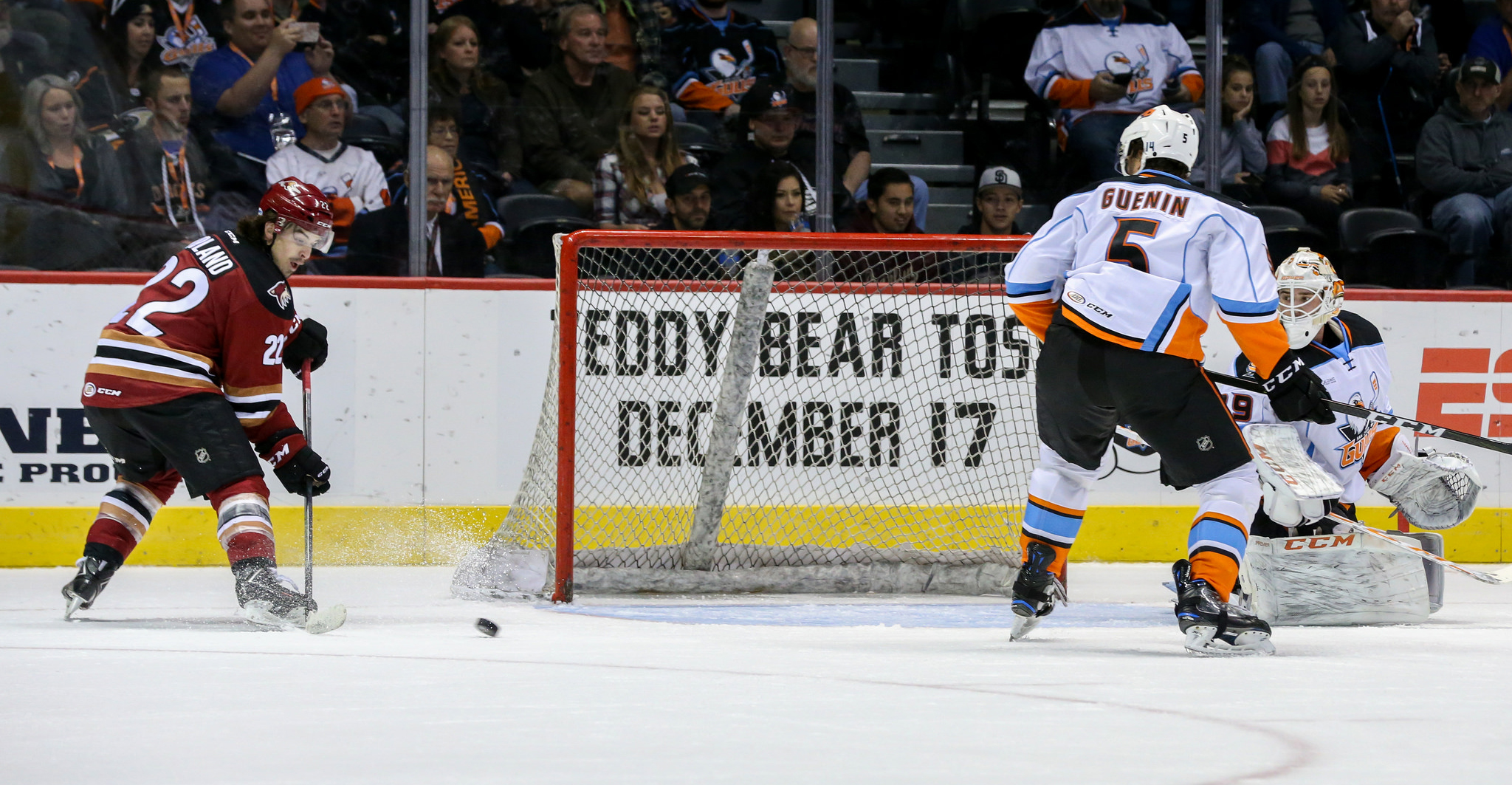 The Roadrunners' surroundings this weekend may not be inviting per say, but according to many, it surely makes the challenge that much more attractive for the team's young roster.
"Any time you play in a loud or excited building, whether you're the road team or the home team, it's a fun time," Hill said. "You'd prefer they cheer with you, but against you isn't a bad thing either, it still makes it fun."
For a team that was able to carry momentum from a 3-0-1-0 road trip in continuation back home to win five of six games (5-0-1-0) at Tucson Arena, that adaptation will look to be sustained as the location now becomes San Diego.
"We enjoyed our time at home, it was nice to get back in Tucson and get settled into the city, but now we're back on the road looking at two big games," Garland said. "We're hot right now, we've got to continue to stay hot, and if we can go and beat this good team on the road, it'll be huge."