What's Up
Game #12 - Tucson at San Diego
By: Alexander Kinkopf
November 17, 2017 5:26 PM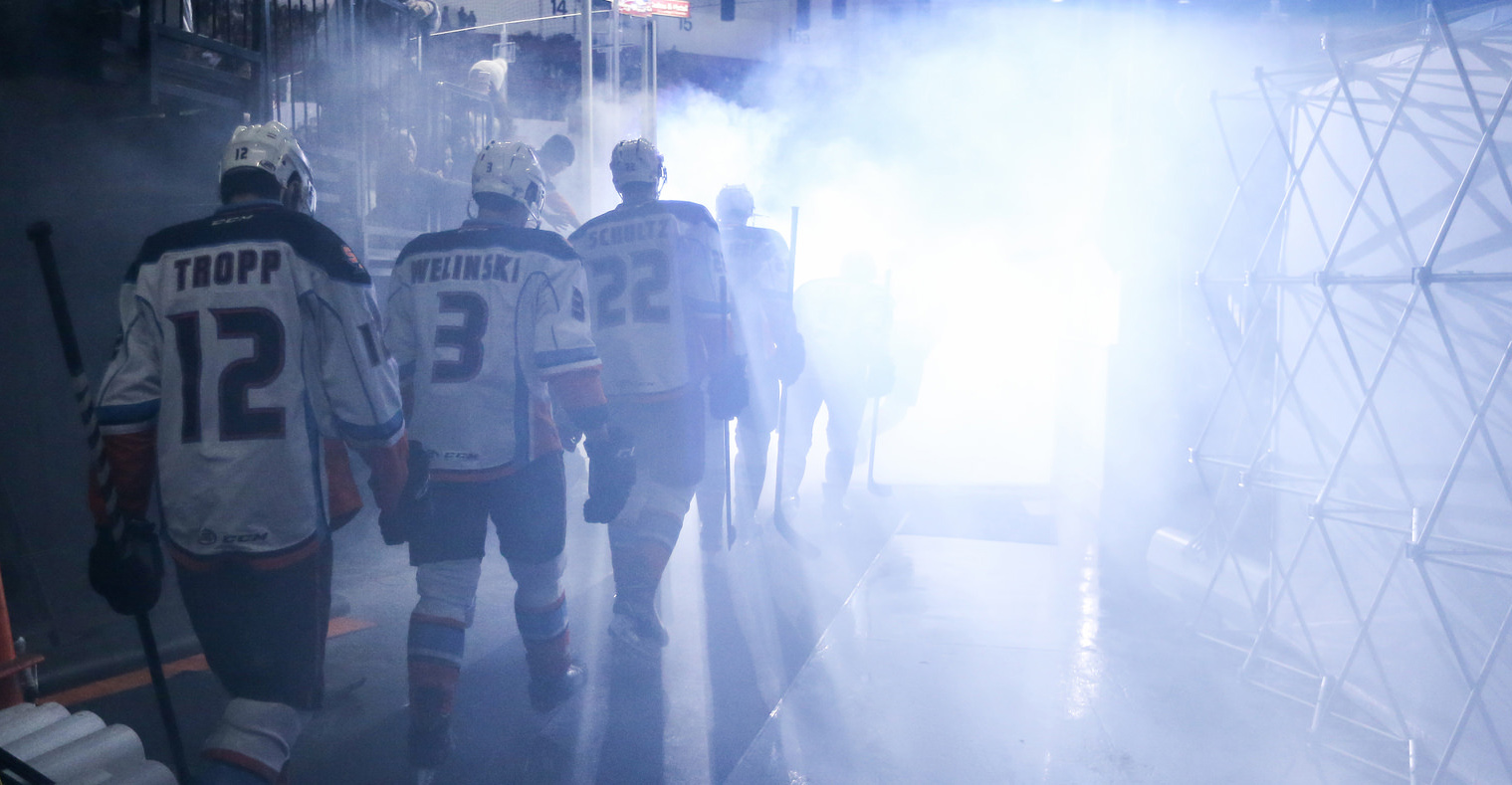 TUCSON ROADRUNNERS 3, SAN DIEGO GULLS 8
Final | 0:00 Remaining
Tucson (8-1-2-0) at San Diego (5-7-1-0)
Friday, November 17, 2017, 8:00 p.m. MST
Valley View Casino Center | San Diego, California
LISTEN LIVE:
Stats/Scoring
SOG - TUC 34; SD 36
PP – TUC 2/6; SD 4/9
FIRST PERIOD:
1) SD - Mitch Hults (Keaton Thompson) 5:15
2) SD - Mike Liambas (Mitch Hults) 9:41
3) TUC - Lane Pederson (Michael Latta, Dysin Mayo) 17:48
SECOND PERIOD:
4) SD - Eric Fehr (Jordan Samuels-Thomas, Deven Sideroff) 0:59
5) SD - Kyle Thomas (Mike Liambas, Mitch Hults) 3:36
6) TUC PPG - Conor Garland (Dylan Strome, Nick Merkley) 4:05
7) SD PPG - Spencer Abbott (Giovanni Fiore, Andy Welinski) 11:07
THIRD PERIOD:
8) SD PPG - Any Welinski (Spencer Abbott, Sam Carrick) 0:31
9) TUC PPG - Dylan Strome (Lawson Crouse, Kyle Capobianco) 11:23
10) SD PPG - Eric Fehr (Spencer Abbott, Andy Welinski) 13:31
11) SD PPG - Spencer Abbott (Marcus Pettersson, Giovanni Fiore) 17:38
---
Roadrunners Lineup
FORWARDS
LAWSON CROUSE (67) - DYLAN STROME (91) - NICK MERKLEY (38)
MIKE SISLO (9) - TYLER GAUDET (10) - CONOR GARLAND (8)
TYE MCGINN (16) - RYAN MACINNIS (72) - JENS LOOKE (24)
MICHAEL BUNTING (27) - LANE PEDERSON (18) - MICHAEL LATTA (46)
DEFENSEMEN
ANDREW CAMPBELL (2) - DYSIN MAYO (37)
KYLE CAPOBIANCO (23) - KYLE WOOD (3)
KEVIN EKMAN-LARSSON (7) - ADAM CLENDENING (4)
GOALTENDERS
ADIN HILL (33)
HUNTER MISKA (35)
---
Notes
Pregame:
Tye McGinn, acquired from the Tampa Bay Lightning on Tuesday in a trade, will make his Roadrunners debut playing on the team's third line to the left of Ryan MacInnis and Jens Looke.
Defenseman Kevin Ekman-Larsson draws in for his second game of the season.
Adin Hill leads the team onto the ice for warm-ups. He will be making his fourth-career start at the Valley View Casino Center; he is the only Roadrunners goalie to have won a game in regulation in San Diego.
First Period:
The Roadrunners outshoot the Gulls 10-9.
Tucson kills off San Diego's league-best power play on both man advantage situations.
Lane Pederson extends his point-streak to four games.
Second Period:
Adin Hill pulled in favor of Hunter Miska after San Diego's fourth goal. Played 23:36 minutes, stopped 11 of 15 shots faced.
On a power play, Dylan Strome finds Conor Garland open in the slot. Garland buries his second goal of the season.
The Roadrunners are outshot 18-10.
Third Period:
---
Highlights
Lane Pederson buries a Michal Latta cross-ice feed to score his fourth goal of the season, netting the Roadrunners' first of the night late in the first period.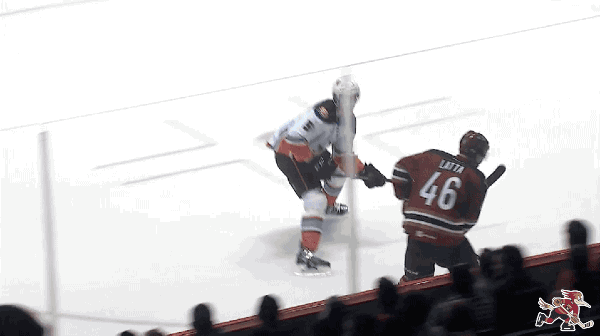 Dylan Strome finds Conor Garland alone in the slot during a power play. Garland buries his second goal of the season in the early stages of the second period.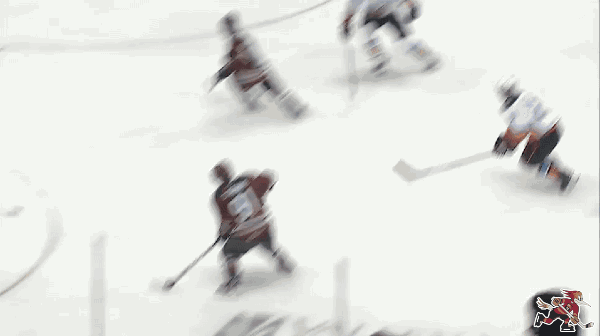 Dylan Strome nets his third goal in as many games during a power play late in the third period.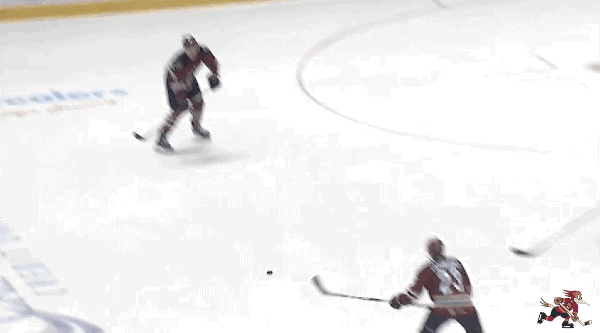 ---
Photos