What's Up
Last Week Today: Quick Trip
By: Alexander Kinkopf
November 20, 2017 11:25 AM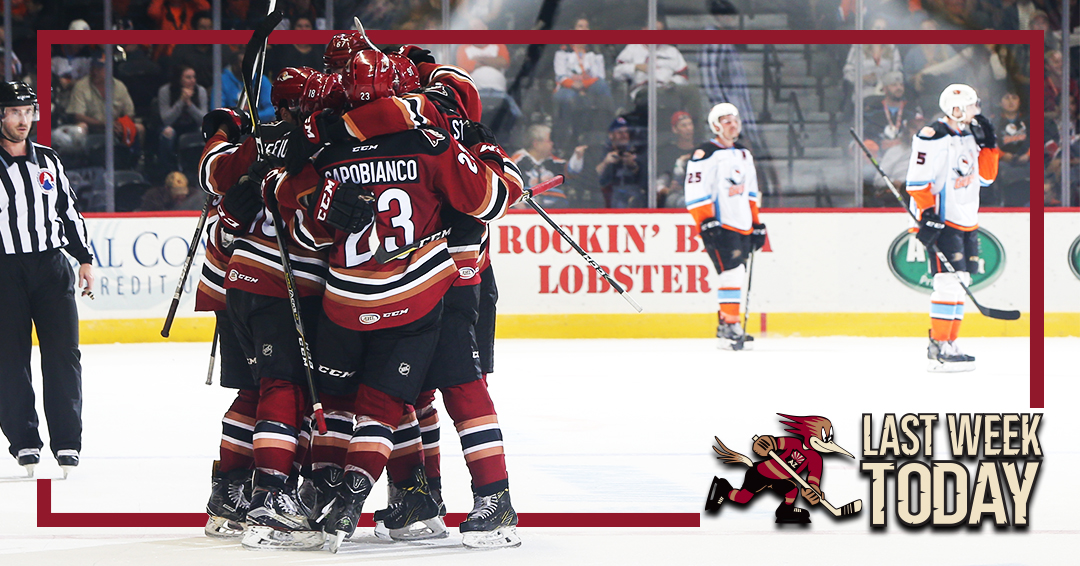 The Rundown:
They're back before you knew it.
Friday's loss snapped the team's record-tying 10-game point streak, and was their first loss in regulation since the season opener on October 7. Both of the club's regulation losses this season have come at the hands of the Gulls.
Saturday night's game snapped a skid of seven consecutive regulation losses to the Gulls, dating back to February 18, 2017. The Roadrunners are now 2-11-0-1 all-time against San Diego.
Marek Langhamer made his first start since October 27 Saturday night, his third of the season, and turned away 34 of 36 shots faced. He is the only Roadrunners goaltender to play a game in its entirety against the Gulls this season.
Kyle Capobianco, with three assists registered during the weekend, now has 10 points (1G, 9A) on the season, leading all Roadrunners defensemen in that category.
Lane Pederson scored in both contests played, including the game-tying goal with 1:34 left in regulation Saturday night. He now has points in five straight games. Pederson's five goals is now second on the team behind only Nick Merkley's eight.
Dylan Strome finished the weekend with three points (1G, 2A), upping his scoring streak to three games, and now has a total of 18 (4G, 14A) on the season. Strome is tied with Lehigh Valley's Mike Vecchione for the most points in the league among rookies.
---
Where They Stand:
Record: 8-2-2-1 (.731 win %)
Pacific Division: 1st Place
Western Conference: 1st Place
League: 3rd Place
---
The Week That Was:
Friday, November 17
Roadrunners (3) at Gulls (8)
Valley View Casino Center
Saturday, November 18
Roadrunners (2) at Gulls (3) F/SO
Valley View Casino Center
---
Up & Down
Recalls (TUC --> ARI)
Tuesday, November 14: Louis Domingue
Assignments (ARI --> TUC)
Tuesday, November 14: Tye McGinn
Sunday, November 19: Dakota Mermis
Released (TUC)
Thursday, November 16: Scott Allen – SPC
Transactions (ARI – TBL)
Tuesday November 14:
ARI Receives: Tye McGinn (F), Michael Leighton (G)
TBL Receives: Louis Domingue (G)
---
Alumni in Action:
Christian Fischer netted the game-winning goal for the Coyotes in the club's 5-4 win over the Montreal Canadiens on Thursday evening, redirecting a Brendan Perlini shot up, over, and past Charlie Lindgren with 9:50 left to play in regulation.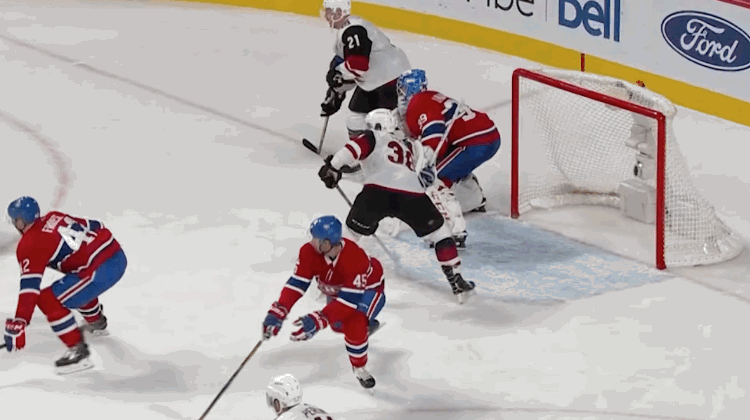 Fischer is now third on the Coyotes in goals scored with five.
Anthony Duclair, who played in 16 games with the Roadrunners last season, scored all three Coyotes goals in the team's 3-2 overtime win over the Ottawa Senators on Saturday afternoon, his second career hat-trick.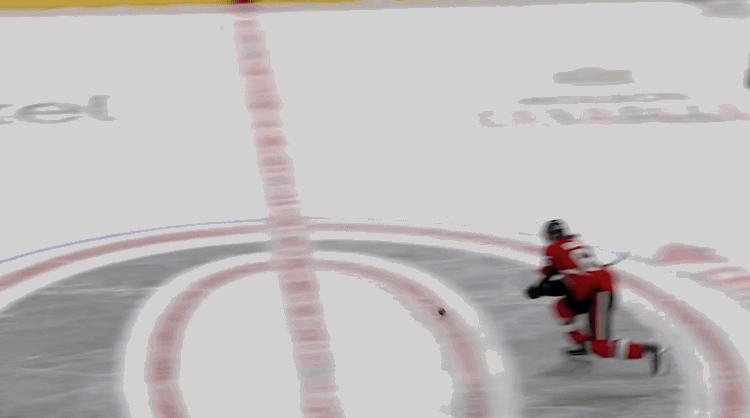 ---
Highlight of the Week:
Lane Pederson, trailing a rush on a Michael Latta zone entry in the first period of Friday night's game at the Valley View Casino Center, rockets home a cross-ice feed past San Diego's Kevin Boyle for his fourth goal of the campaign.
---
Quote of the Week:
"He can handle, he can hold, he makes the right pass, he makes the right shot." – Gulls Play-by-Play announcer Craig Elsten, on Dylan Strome
---
Photo of the Week:
Marek Langhamer turns away a shot Saturday night at the Valley View Casino Center, making one of his 34 saves on the evening. (Credit: Vince Rappleyea – San Diego Gulls).