What's Up
Good Morning, Tucson: Holiday Push
By: Alexander Kinkopf
November 22, 2017 10:15 AM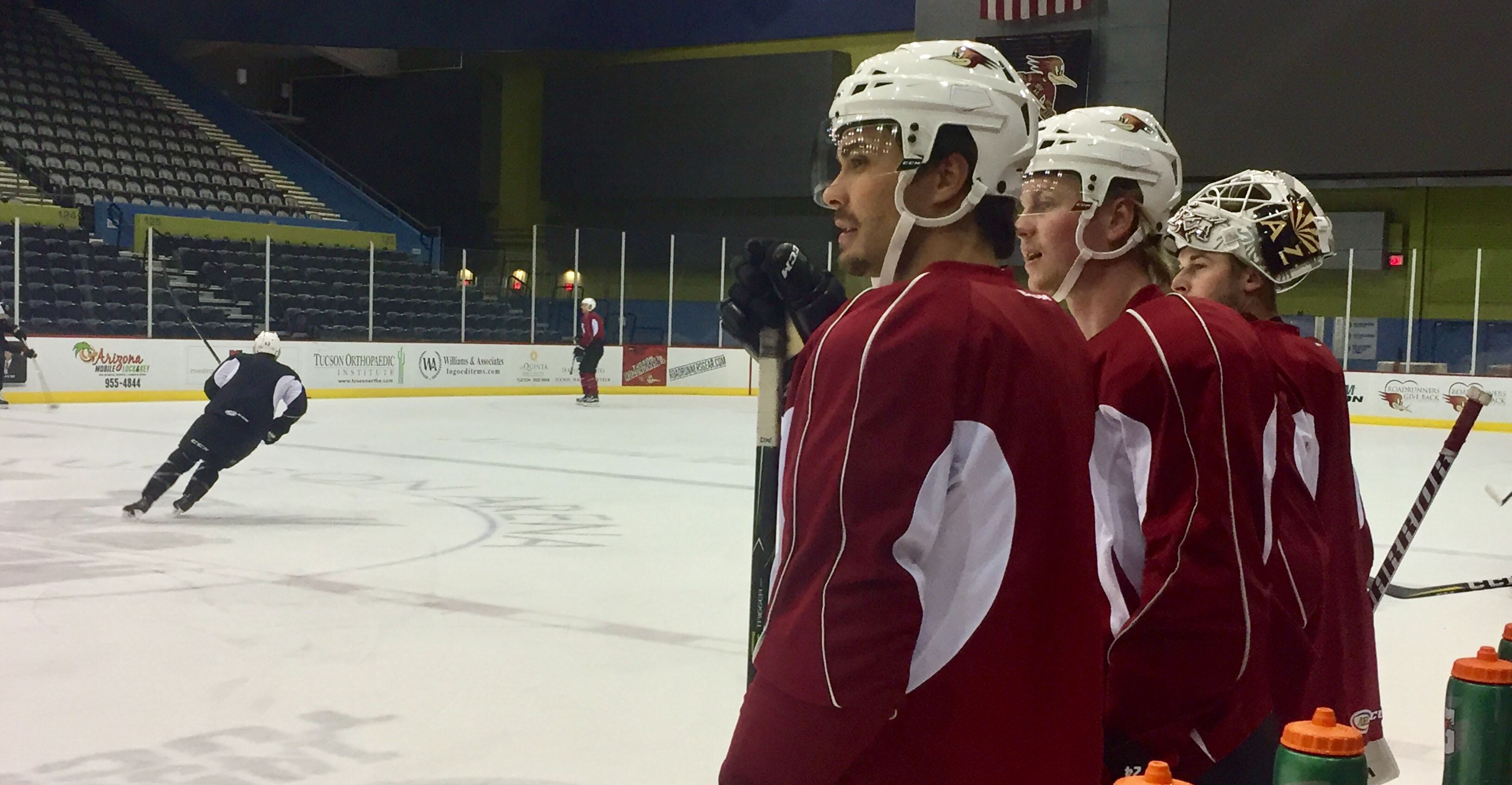 Good morning from Tucson Arena, where the outset to the holiday season calls for a three-game-in-four-night push sandwiched around Thanksgiving, the saturated set starting tonight as the Roadrunners take on the San Diego Gulls for the third consecutive game at 7:05 PM.
A five-game home stand commences; a stretch that will run through December 5 as the team continues its span of 28 consecutive games against Pacific Division opponents.
A warm welcome to the San Diego Gulls, who are tonight making the second of their six scheduled visits to Tucson Arena. The Gulls are 7-0-0-0 all-time at Tucson Arena, outscoring the Roadrunners by a 37-14 margin.
The offensively apt Gulls come into the night with the league's best power play unit, converting on 22-of-85 man advantage opportunities, a 25.9% success rate.
The Roadrunners are 0-2-0-1 in their three previous meetings with the Gulls this season, snapping a string of seven consecutive regulation losses in Saturday night's 3-2 shootout loss at the Valley View Casino Center.
With an 8-2-2-1 record, the Roadrunners continue to sit atop the Pacific Division and Western Conference with a .731 win %.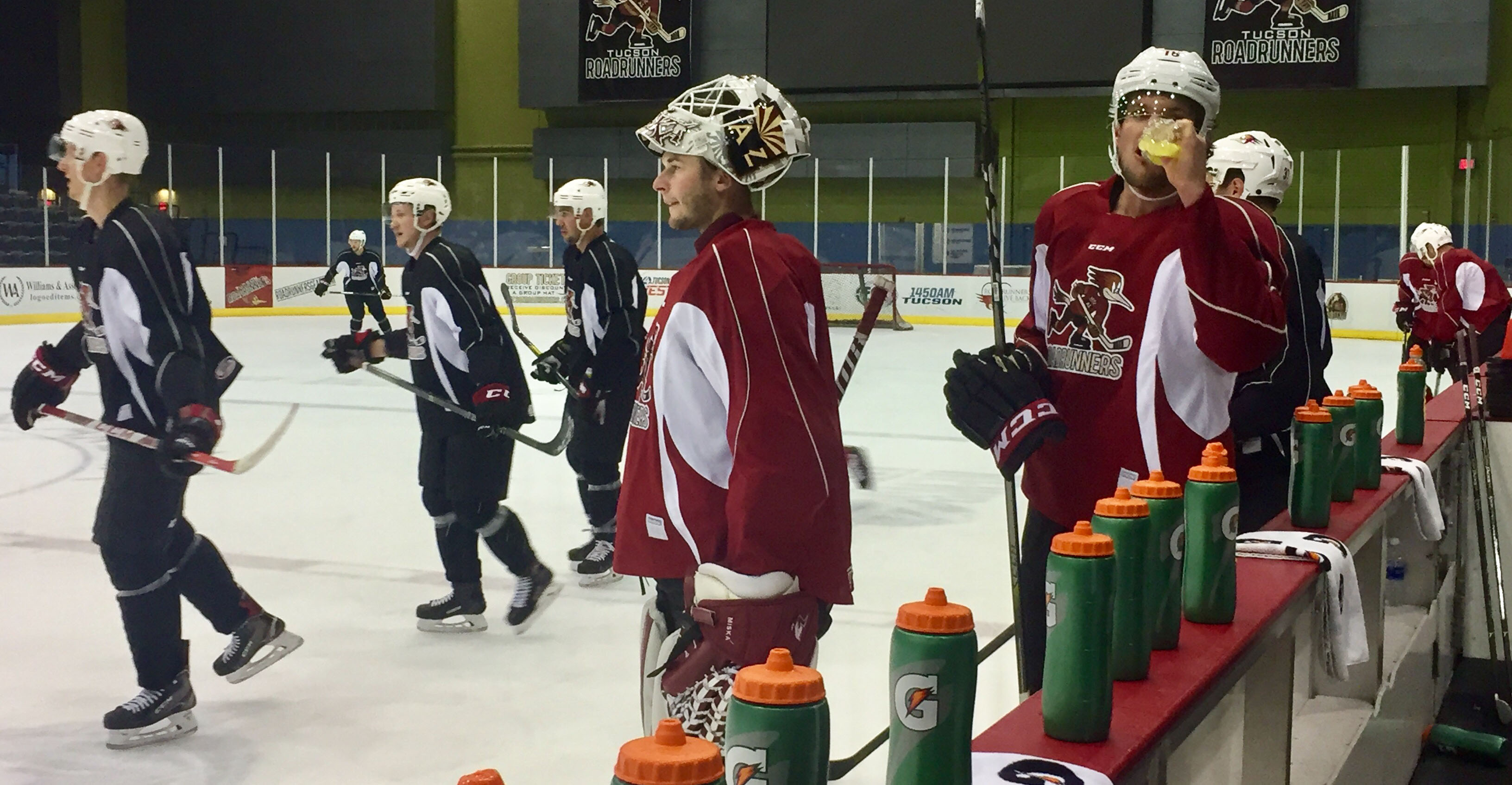 Team captain Andrew Campbell, along with Lawson Crouse, shared a few thoughts following Wednesday's morning skate.
Andrew Campbell, on the San Diego Gulls:
They're a team that has our number so far, so we definitely feel like we owe them one here. They play a hard game, they like getting pucks in, so we just have to simplify our game, and I think if we execute our game plan, then we'll be pretty good here tonight.
Campbell, on the Gulls' undefeated record at Tucson Arena:
You obviously don't want a rival team like that having that sort of dominance in your home building, so we're going to have to establish ourselves here tonight. It's time to reverse that trend and get a streak going in the opposite direction against those guys.
Campbell, on the team's morale:
We feel pretty good. We've had a couple good days of practice and we had a lively morning skate this morning, it seemed like there was a lot of energy out there, so we're excited for what's ahead here.
Lawson Crouse, on what he saw from the Gulls last weekend:
They play hard, they play the right way, they're a group that never quits. But at the same time, I think we are; I think we play the same type of game, and we just have to capitalize on our chances and go from there.
Crouse, on his game of late:
Obviously it's been a big credit to [Dylan Strome and Nick Merkley], they work to get open and they make plays with the puck. It's very easy for me to play with them; I just try to do what I can to help get them the puck.
More to come from Tucson Arena.