What's Up
Good Morning, Tucson: Back In Flow
By: Alexander Kinkopf
November 24, 2017 10:15 AM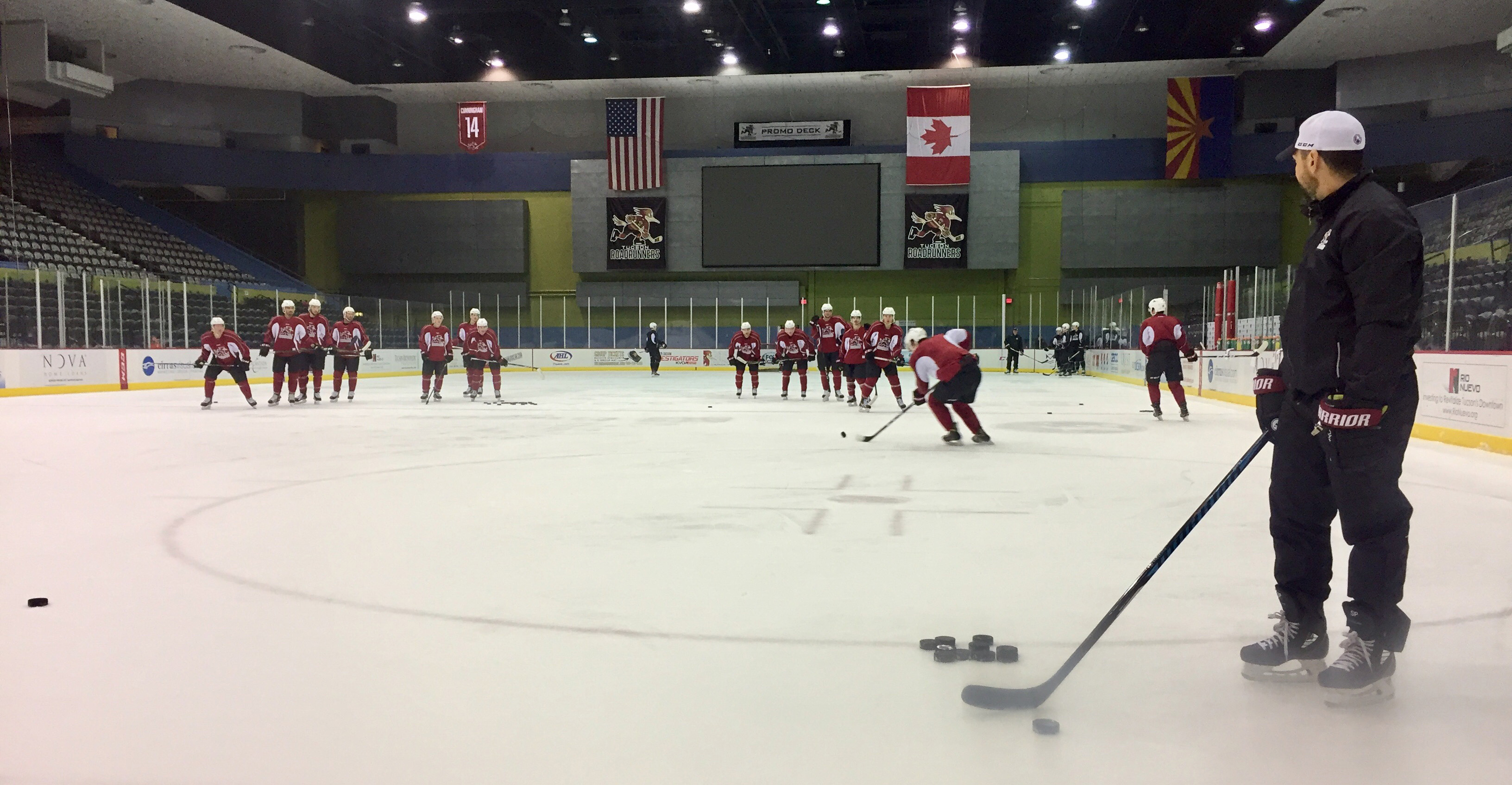 Good morning from Tucson Arena, where the team assembled for a lively morning skate shortly before 10:00 AM, and where rekindled rhythm was the focus following Thursday's off day.
Back to work.
The visitors? The second-place Stockton Heat, who have won three of their previous four contests and have earned points in eight of their last 12. They come to Tucson Arena with a 10-5-0-1 record, and tonight marks the first of their four scheduled visits to Southern Arizona this season.
"They've had a good start, they're a good team," Ryan MacInnis said of the Heat. "They're right behind us in second place, so I think this will be a good challenge for us, and I think all of the guys are looking forward to it."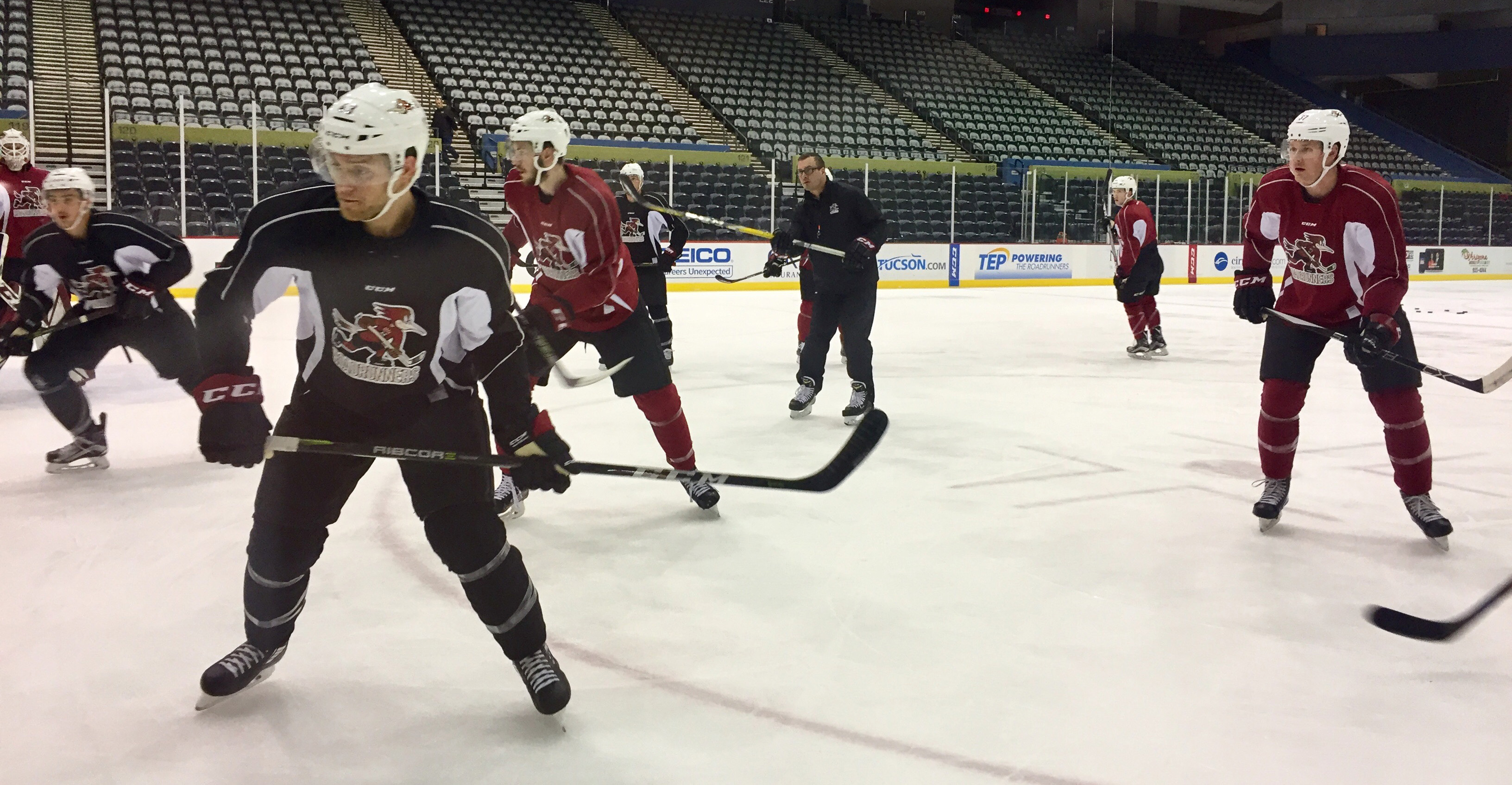 The Roadrunners are coming off a commanding 5-0 victory over the San Diego Gulls Wednesday night, highlighted by Adin Hill's 29-save shutout, the third of his career, and Dylan Strome's four-point (2G, 2A) outburst.
Strome, now with 22 points (6G, 16A) leads all AHL rookies in scoring, and is second among all players in the league.
Stockton's Andrew Mangiapane enters the evening as the league's fourth-leading scorer with 21 points (8G, 13A), and was named the AHL's CCM Player of the Month in October. He registered a total of three points (1G, 2A) in seven games against the Roadrunners last season.
Tonight is the second of the team's current five-game home stand; they're a mightily impressive 6-1-1-0 in front of home fans this season.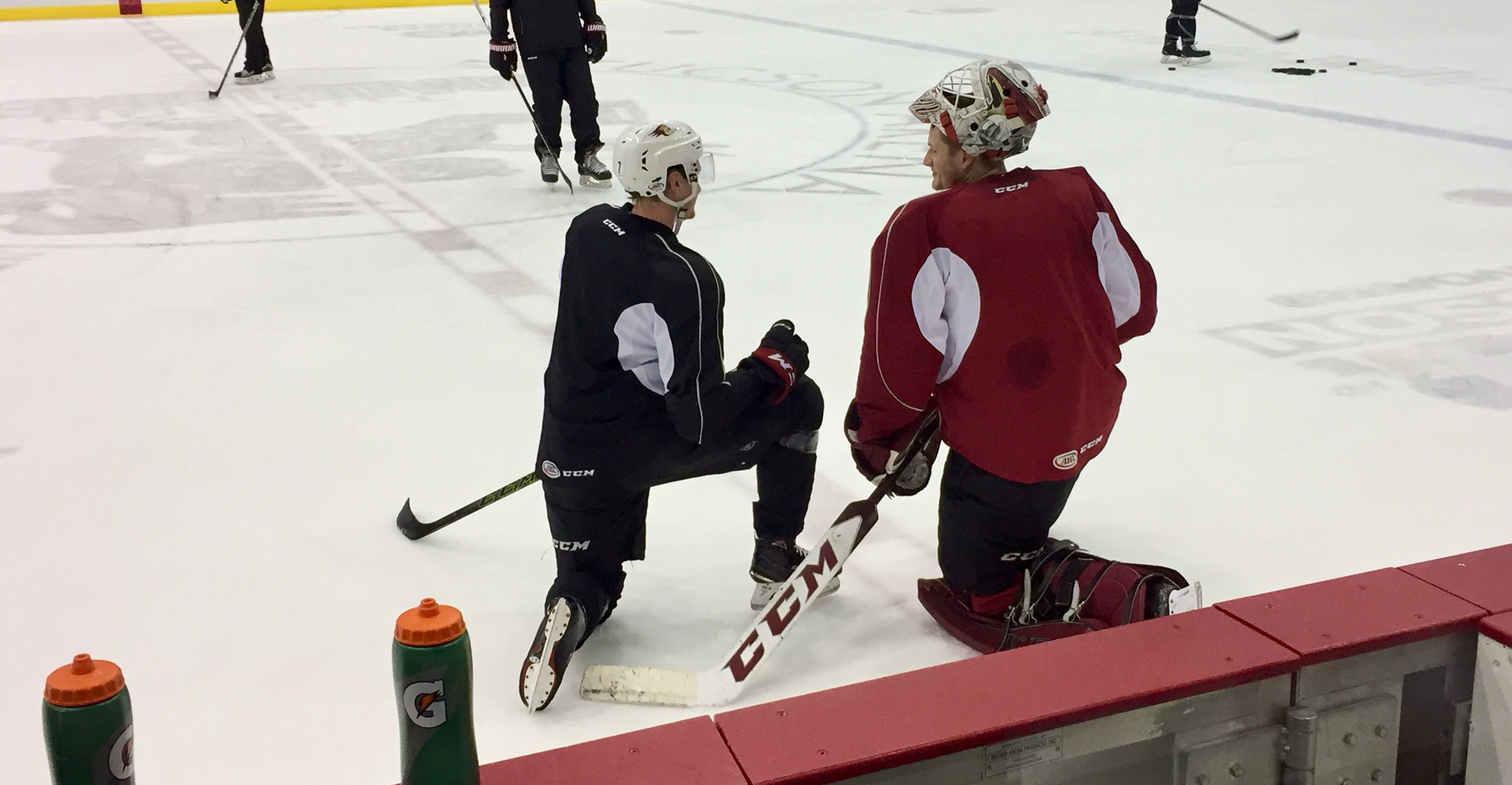 Forward Lane Pederson, who's accumulated seven points (5G, 2A) in 11 games this season, shared a few thoughts following the morning skate:
Lane Pederson, on his thoughts on the team's performance entering the night:
The team's playing really well. We're off to a pretty good start through the first 14 games here. The system we're playing, we're playing an up-tempo, fast-paced system and everyone's contributing. We've got a lot of depth in our attack right now, and I think the team is playing really well right now, and that's what we want to keep going with.
Pederson, on the Stockton Heat:
They play pretty similar to us, they're a pretty fast team and they're deep, they can roll all four lines. They're going to be a tough opponent. If you look at where they're at in the standings right now, they're right up there at the top, so this is probably going to be one of our toughest matchups yet, and I think everyone is excited for the opportunity and challenge.
Pederson, on Thursday's day off:
I think after the big win against San Diego, it was nice to have a day off and kind of recharge the batteries. We had a pretty lively morning skate here, everyone's feeling good, so hopefully we can use that extra rest tonight to our advantage to be firing in the first period.
More to come from Tucson Arena.