What's Up
Good Morning, Tucson: Going For Two
By: Alexander Kinkopf
November 25, 2017 10:12 AM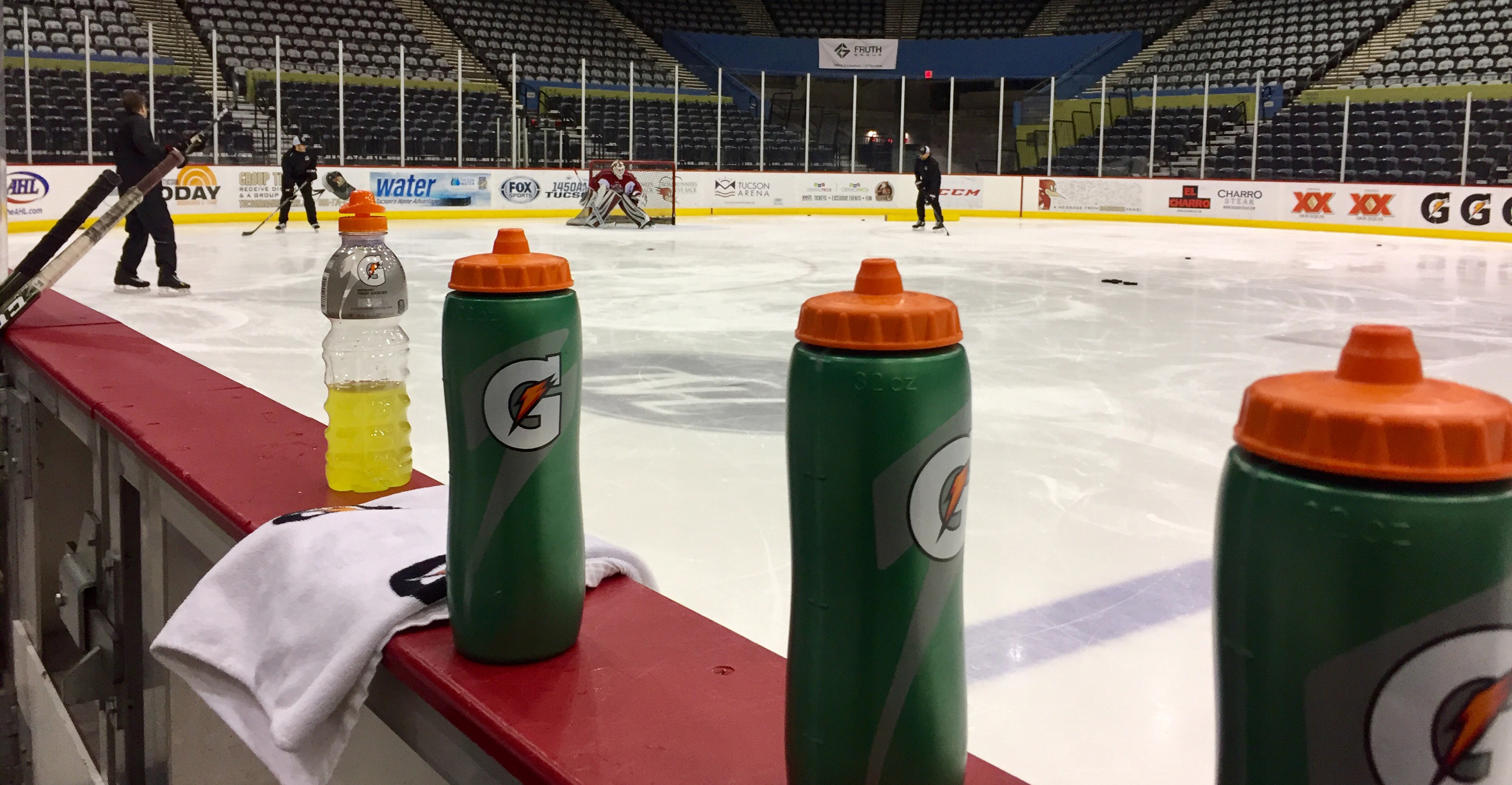 Good morning from Tucson Arena.
One's never enough.
As generally is the case during the second half of a back-to-back set, today's pregame skate was of the optional variety. A bit quiet, but still with the air of the club's revitalized culture that continues to permeate.
Stockton, take two. The Heat dropped games in consecutive fashion for the first time all season following the Roadrunners' 3-2 victory last night.
With the win, the Roadrunners improved to a 7-1-1-0 mark on home ice this season; the best home record of any team in the Western Conference, and second in the league only to the Wilkes-Barre/Scranton Penguins. Since October 27, their second home game of the season, the Roadrunners have outscored their opponents 31-15 at Tucson Arena.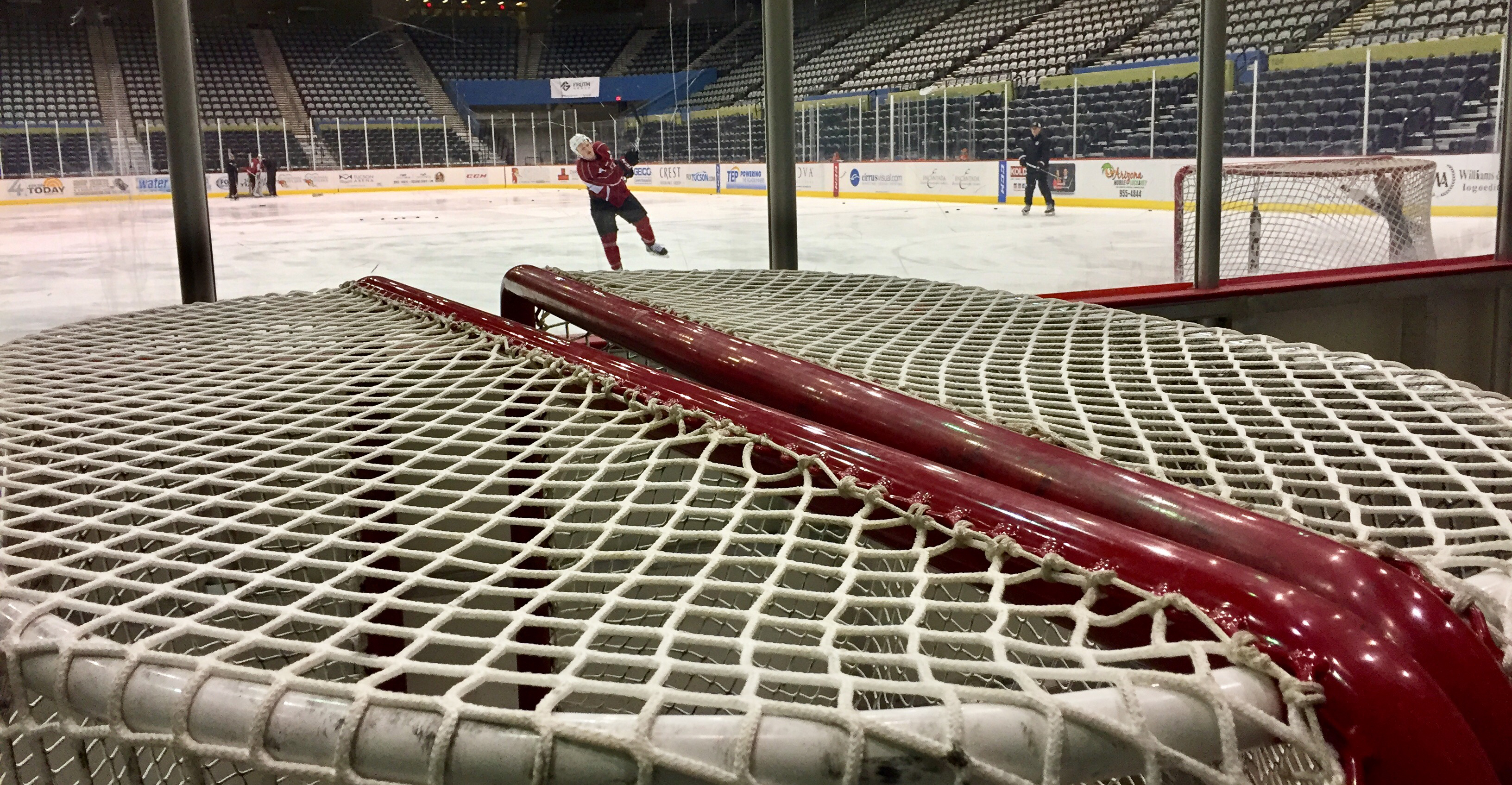 Hunter Miska improved his record to 6-0-0 Friday night in stopping 22 of the 24 shots he faced. His six wins is tops among all rookie goaltenders in the league.
With two points (1G, 1A) Friday, Dylan Strome extended his personal points streak to six games, the second longest in franchise history. Three players have registered points in seven consecutive contests: Brendan Perlini (November 4-27, 2016), Kyle Wood (December 9-28, 2016), and Christian Fischer (December 9-28, 2016).
Nick Merkley now has more game-winning goals (4) than any other player in the league. His 10 goals, in total, are the most among rookies.
The Roadrunners are 3-0-1-1 in the second halves of back-to-back sets this season; they'll look to improve upon that mark tonight.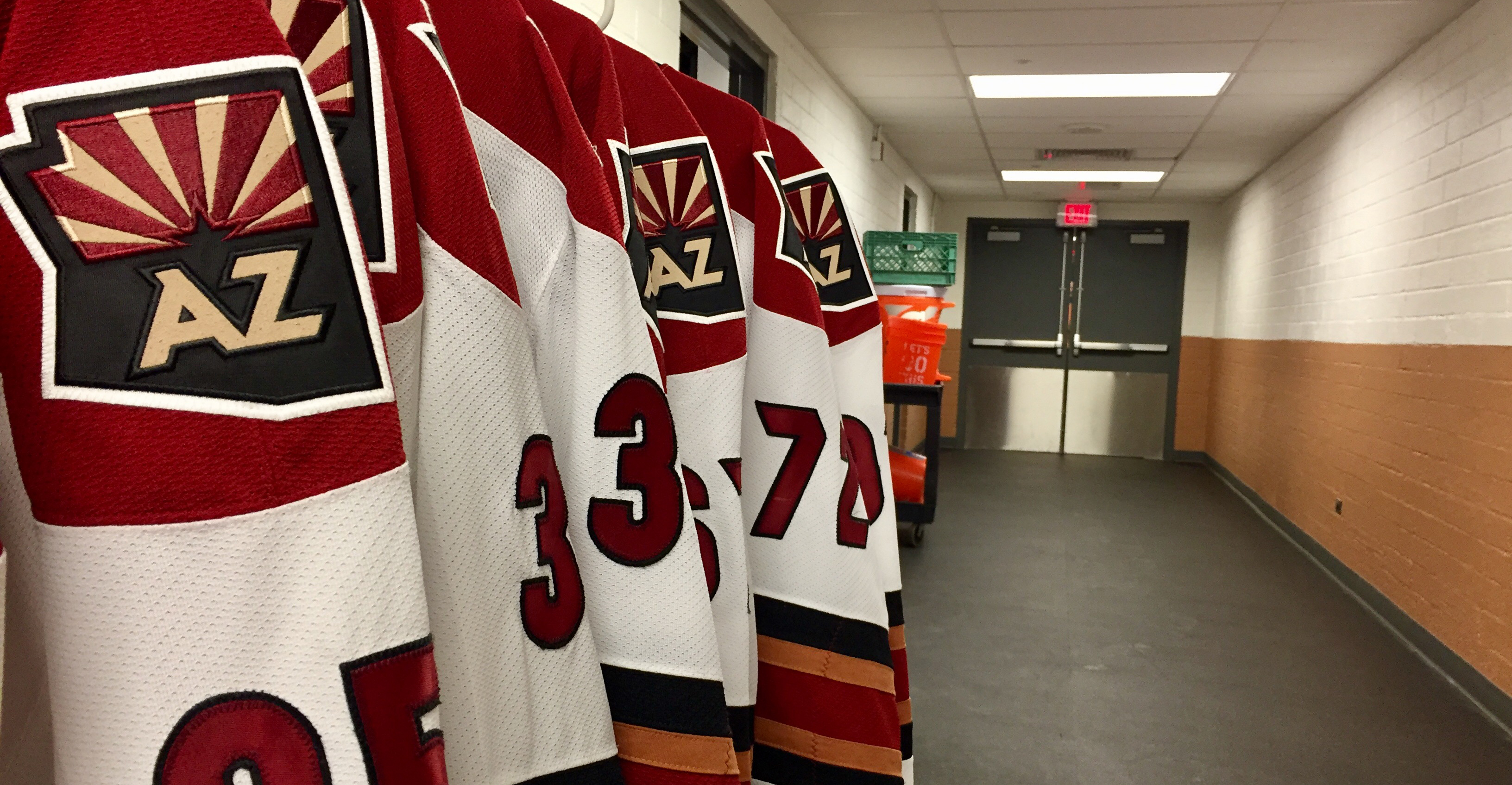 Defenseman Dysin Mayo, who's come to be paired with Andrew Campbell on a regular basis, shared a few thoughts Saturday morning:
Dysin Mayo, on what he took away from facing Stockton last night:
They were probably one of our toughest match-ups this year. They're a fast team; they play a similar system to us. It was pretty even throughout the game, but it was good to come away with a win.
Mayo, on if the team has adjusted its game plan for tonight's rematch:
I don't think we'll change much overall. I think we had a good game plan going into last night. They came out a little bit stronger than us last night, and we know they'll come at us strong again, especially after losing last night, so it's all about coming ready to play.
Mayo, on the strength of the team's goaltending:
They give the defensive corps the confidence to make plays out there, knowing that if you make a mistake, your goalies are out there to get your back, so it's big and it gives you a lot of confidence.
Mayo, on the benefit of playing alongside Andrew Campbell:
I'm real happy with it. It gives me confidence when the coaches put me out there as much as they do, and playing with Soupy is easy, he's a vet in this league, he talks a lot, he's never too hard on me if I make a mistake, he helps me through the game and makes a lot of things really simple for me.
More to come from Tucson Arena.