What's Up
Staunch defense and the adage of 'invisible play'
By: Alexander Kinkopf
November 29, 2017 9:39 AM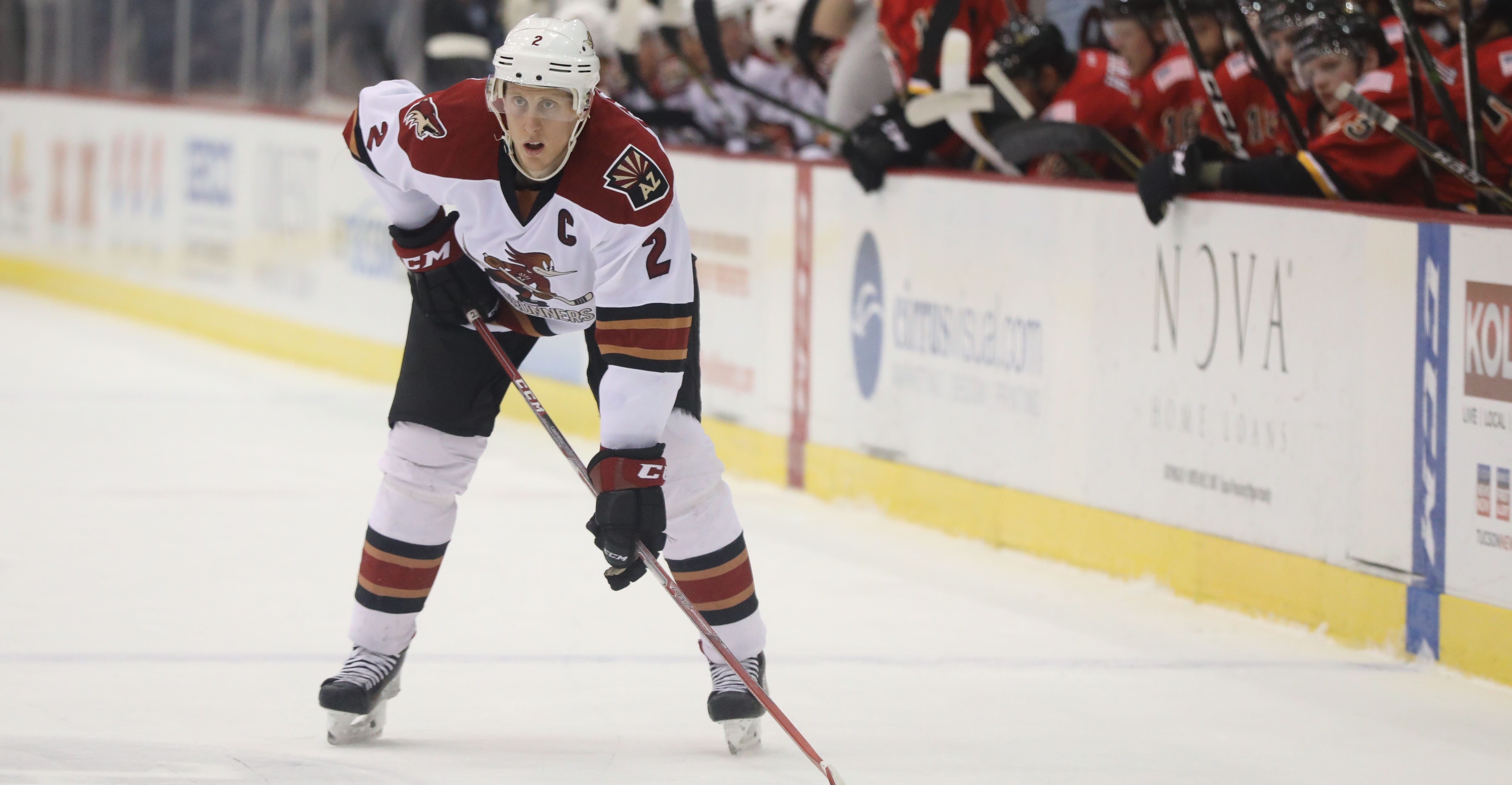 Invaluable is the feature of a steady, secure defensive corps.
There's no hiding it. Or is there?
If a defenseman is playing well, if he's doing his job, he may largely go unnoticed. For some time, that's been an old maxim that's made its way through hockey circles.
After all, sound structure low in the defensive zone, fluid transition in the neutral zone, lane deprivation; rarely will those qualities hit the airwaves the night of a substantial team victory.
"A lot of people would say that about the way I play," Andrew Campbell said in regards to being overlooked. "I have some of my best games when I go unnoticed out there, just doing little things with my stick, blocking shots with my body, getting in lanes, and just playing well defensively. I think you can make a pretty good career for yourself if you do those little things right and make plays for the team, and having that team-first attitude."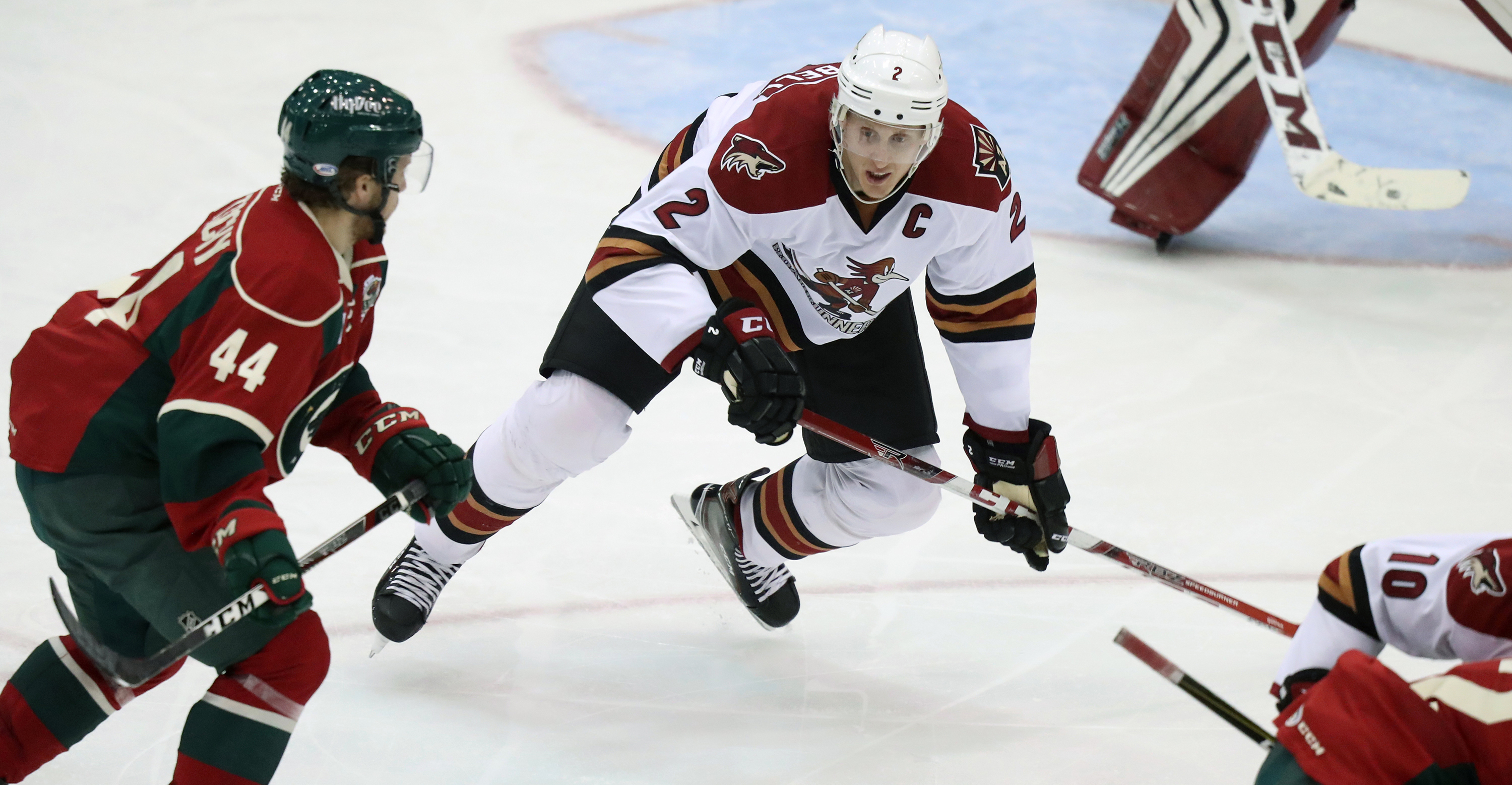 Often times, strong defense is built on simplicity.
"I think the simpler I keep it, the better I play," Dysin Mayo said. "It's not always pretty, and it's not typically going to stand out to the typical fan, it's just about doing all of the little things right."
The Roadrunners are currently seventh in the American Hockey League in goals allowed this season, surrendering an average of 2.69 per game to their opponents, a very solid complement to the 3.50 median the team's offense has been putting forth.
In 10 of the club's 16 games played thus far, they've allowed two or fewer regulation goals.
"We take a lot of pride in defending first, managing the puck well, and coming out of our end," Campbell said. "We focus on putting the puck in good places where we can get after it and play on our toes, and then get after them instead of chasing around."
For a club that's seen offensive firepower dominate the headlines, it's easy for the consistency, strength of what the team's back-end has brought to the table during the club's marvelous start.
"I think just overall the team's bought-in to the new defensive zone system that we have in place here this year," Mayo said. "It's actually all about getting up offensively as much as we can so our gaps are already good to begin with. With good gaps, it forces the other team to dump it, and we've been executing on our breakouts."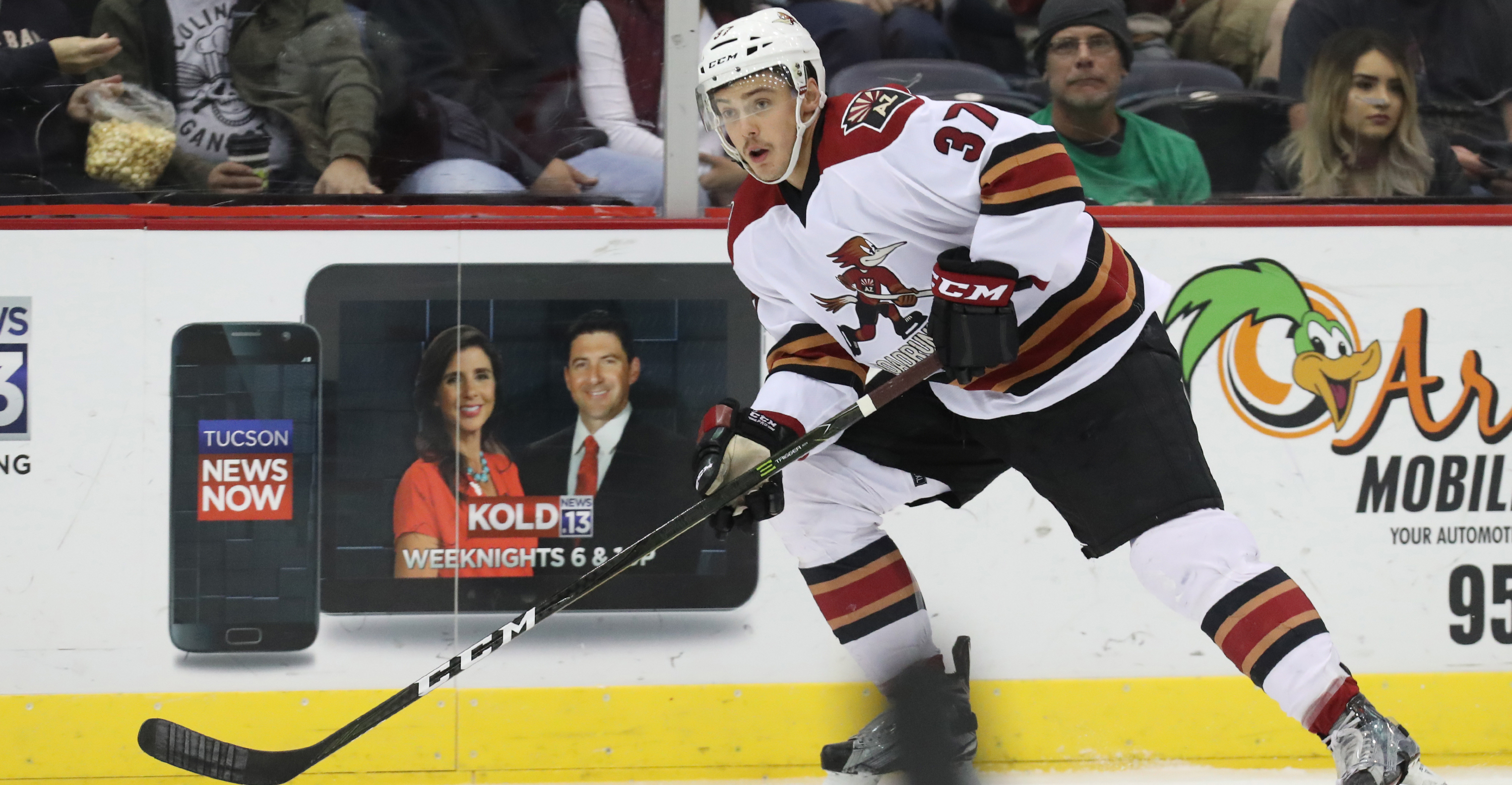 Instead of staying back, waiting for the opposition's attack, the Roadrunners have relied on a system that calls for pressure and keeps bodies close when there is in fact a change in possession.
And when they maintain control of the puck? Well, that's when they feed the three bodies up front.
"From a defensive standpoint, I think we've been adding to the offense – and not by the numbers particularly, but by moving the puck up quick to the forwards and letting them do their thing in the offensive zone," Mayo said. "Don't forget, they've been helping us by back checking, which is huge in helping us keep our gaps."
A lot of dirty work goes into getting the puck up to the forwards who, at times, attract most of the attention, who dazzle most of the spectators with their finishing touches.
But then again, that's the job – and the Roadrunners have a group that's completing their tasks marvelously.
"It's just a blue-collar work ethic and attitude," Campbell said confidently. "It's about playing for the guy beside you and talking with your partner, and really just focusing on doing the little things right and making sure the puck stays out of your net."
Recognition? Sure, that will come. And maybe it has already. Maybe you haven't noticed it.