What's Up
Capobianco creating with vision, movement, and cohesive recipients
By: Alexander Kinkopf
November 29, 2017 3:14 PM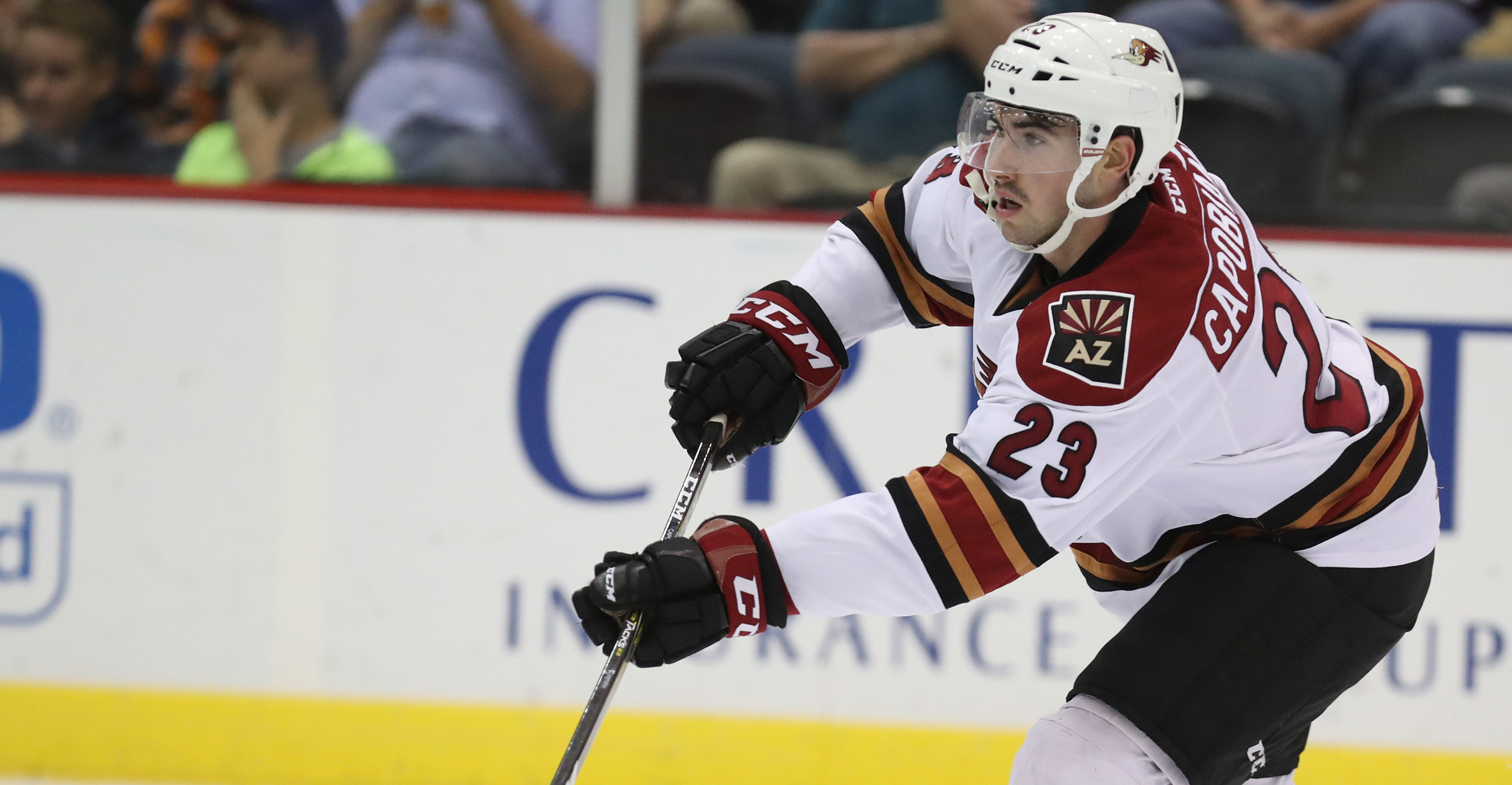 Go north; and more importantly, get the puck to the net.
Playing in a defensive system that hinges on aggressive movement up the ice toward the opponent, rather than sitting back awaiting the counterattack, both to maintain tight gap space in transition and the inclusivity of forwards in all counts of any given play, Kyle Capobianco is having himself quite a rookie season.
Vision up the ice with a keen eye for finding teammates; he's shown a knack for it.
"It's crucial," Capobianco said of forward perception. "Everyone at this level has great vision. I think our forwards do a really good job of getting open and showing their sticks, so I've just been trying find an area to put it for them."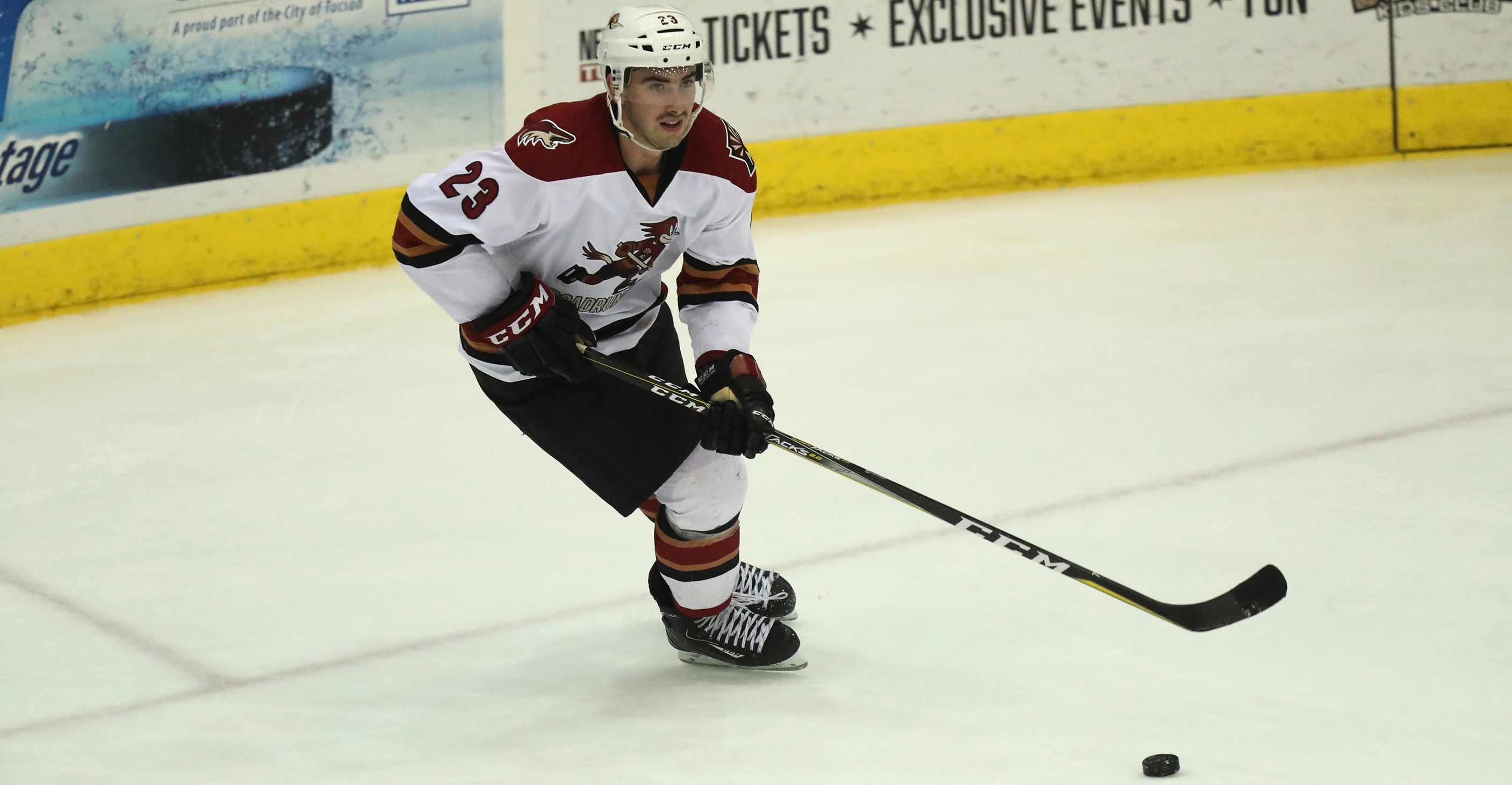 With 13 points on the season through 16 games played, Capobianco is tied with Bridgeport's Sebastian Aho for first in the American Hockey League among rookie defensemen in scoring; his 12 assists are the most in that department.
The 20-year-old's point total is the third highest on the Roadrunners roster, behind only Nick Merkley's 21 and Dylan Strome's 26.
He's registered points in each of his last four games, accumulating six assists during that span.
Head up. Eyes up. Advancing always.
"It's always about getting my feet going forward, getting up the ice," he said of his approach. "Growing up too, it was always about looking up while I was stickhandling and moving my feet, during give-and-go's, and while jumping up into plays."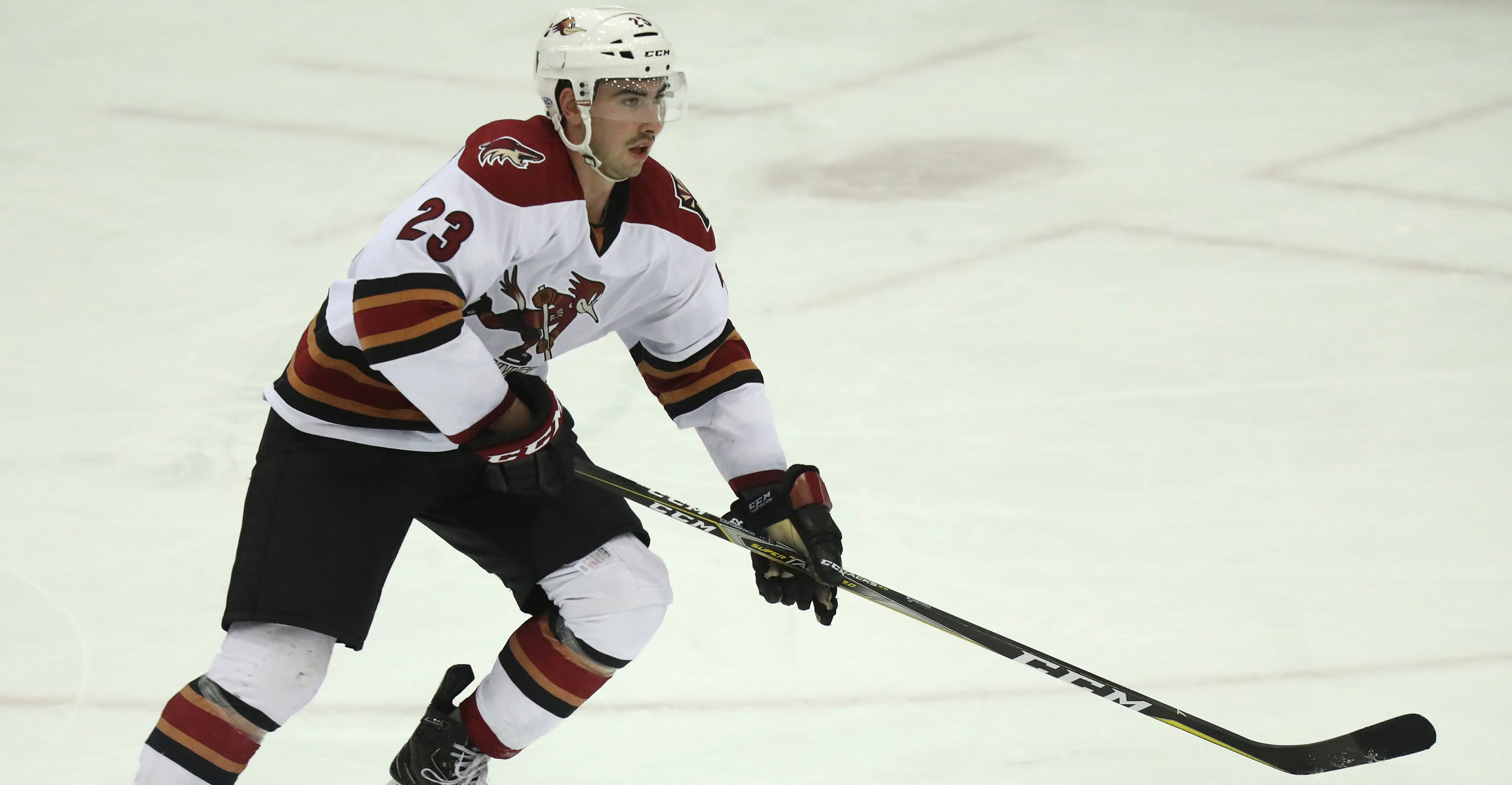 When the play does make its way into the offensive zone, and Capobianco finds himself atop the point, he's been getting the puck to the net. It's not always pretty, it's seldom overpowering, but he's been creating scrambles and sparking second-chance opportunities with his shot placement.
"I'm just trying to get it away quick," he said of his shot selection. "I think if you give these shot blockers time in this league, they're going to get in the lanes pretty well, get their shin pads in the way. Sometimes getting it away quick is just with a little wrister. I just try to look for sticks from our team, I try to keep it low, and that always helps with the guys who are tipping pucks."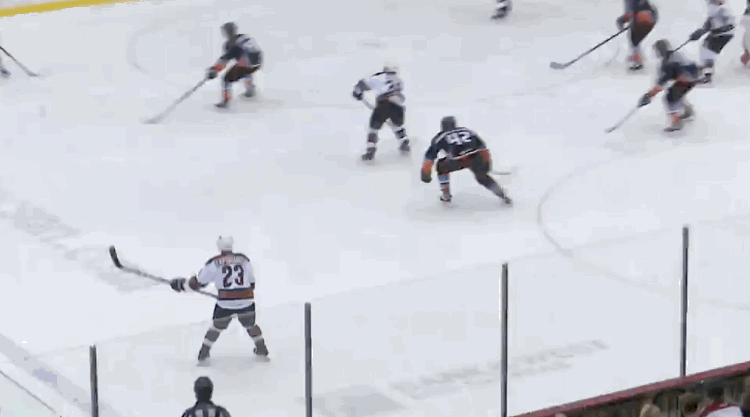 Personal productivity seldom flourishes without a heavy dose of team-oriented support.
It's one thing for Capobianco to address his teammates with a pass, or with a redirect-friendly shot; but getting open and being available is a task in itself – a task that the forwards playing ahead of him have done a standout job in taking account for on a game-by-game basis.
"Our forwards have been doing a great job of being open, and being vocal when they're open," he noted. "They do a good job of creating space for me when I'm looking to get them the puck, and we've always got a guy doing a great job in front of the net, always screening and looking to get their stick on the puck."
Onward.