What's Up
Dylan Strome Named CCM/AHL Rookie of the Month
By: Tucson Roadrunners
December 01, 2017 10:26 AM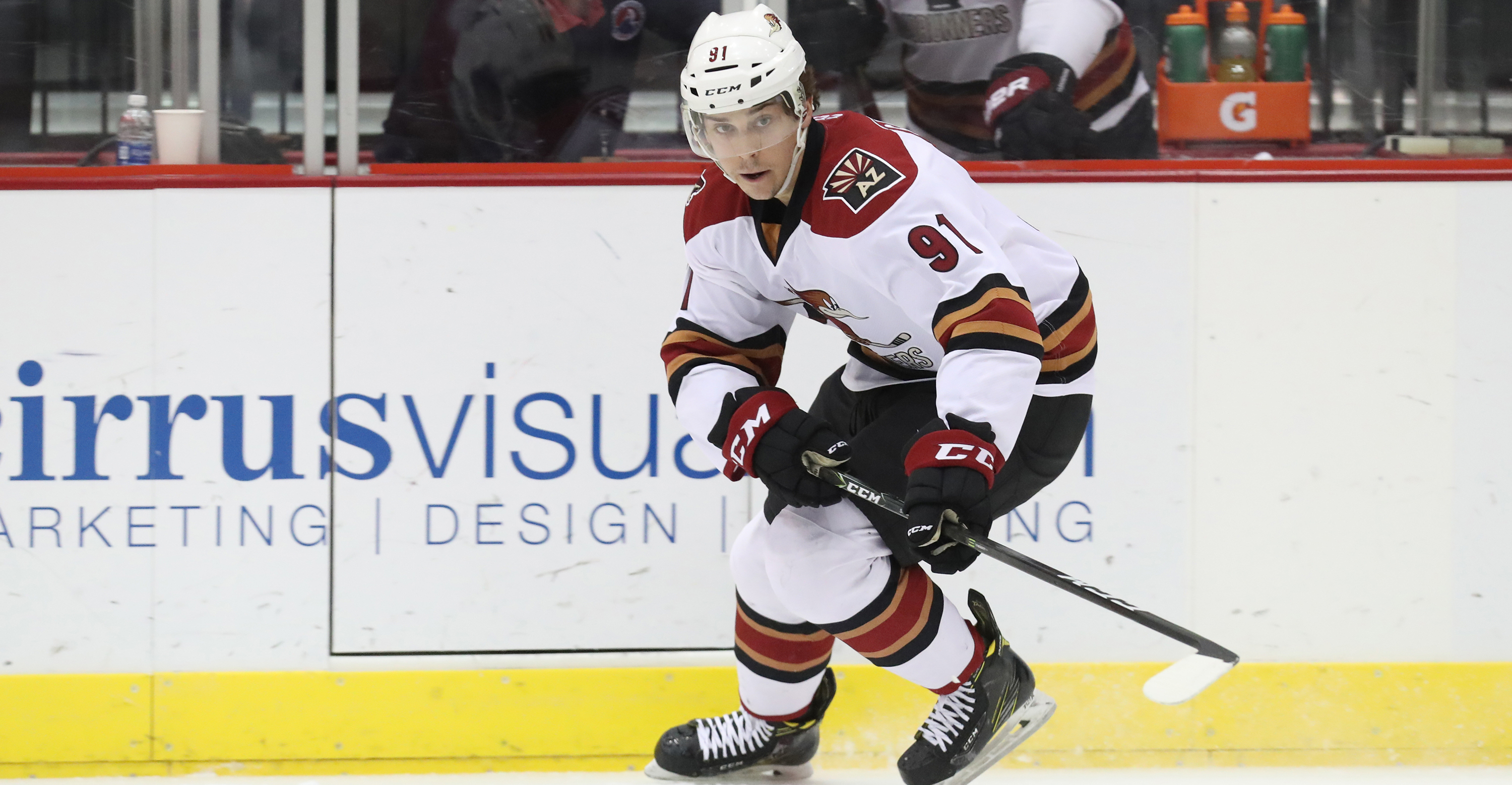 SPRINGFIELD, Mass: The American Hockey League announced today that Tucson Roadrunners forward Dylan Strome has been selected as the league's CCM/AHL Rookie of the Month for November.
Strome tallied seven goals and nine assists for 16 points in nine games for Tucson during November, helping the Roadrunners to first place in the Pacific Division and earning a recall back to the NHL.
All 16 of Strome's points came during a seven-game scoring streak, beginning with his two-goal, four-point performance in a 6-3 win over Bakersfield on Nov. 10. Strome had four more points in a 5-0 win over San Diego on Nov. 22, then recorded a goal and an assist each in back-to-back games against Stockton on Nov. 24 and Nov. 25
to earn CCM/Player of the Week honors
. He was summoned by the parent
Arizona Coyotes
on Nov. 26 and appeared in two
NHL
games to finish the month.
The third overall pick in the 2015 NHL Draft, Strome is tied for the AHL lead with 18 assists, is tied for second with 26 points and is tied for fifth with a plus-13 rating in just 15 games for Tucson this season. A 20-year-old rookie from Mississauga, Ont., Strome has now appeared in four NHL games with the Coyotes this season, and is coming off a prolific junior career that saw him win an OHL scoring title in 2014-15 and earn MVP honors at the 2017 Memorial Cup tournament.
Strome will be presented with an etched crystal award prior to an upcoming home game in recognition of his achievement.