What's Up
To collect and recollect: Players prepare for a special night ahead
By: Alexander Kinkopf
December 01, 2017 3:22 PM
"There's really nothing like it."
One goal sparks a frenzy.
Last year, one goal queued over 5,000 teddy bears to come raining down onto Tucson Arena's ice when Zbynek Michalek teed a slap shot from the left point past Ontario's Jack Campbell less than five minutes into the club's eventual 5-4 overtime victory on December 9, 2016.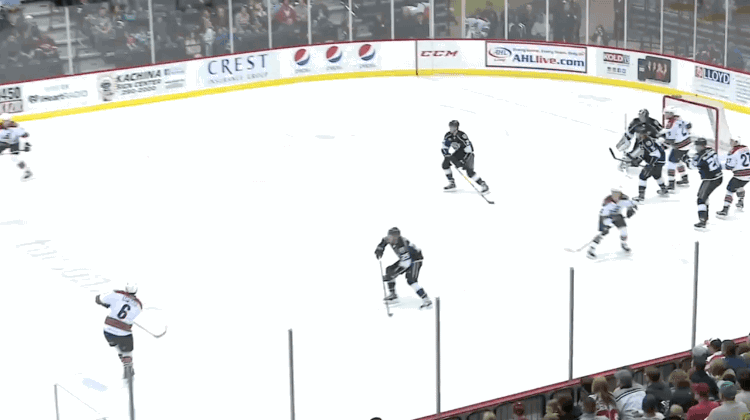 "Anytime you're doing something for a cause it's something special, and it really brings out the best in everyone," Dakota Mermis said. "It really brings people together too, which I think is a great thing to have around the holidays."
Aviva Children's Services
, as they were last season, will be the night's featured charitable partner of the game. Aviva will collect and gift all of the teddy bears to the local families and foster children they support in the Tucson community.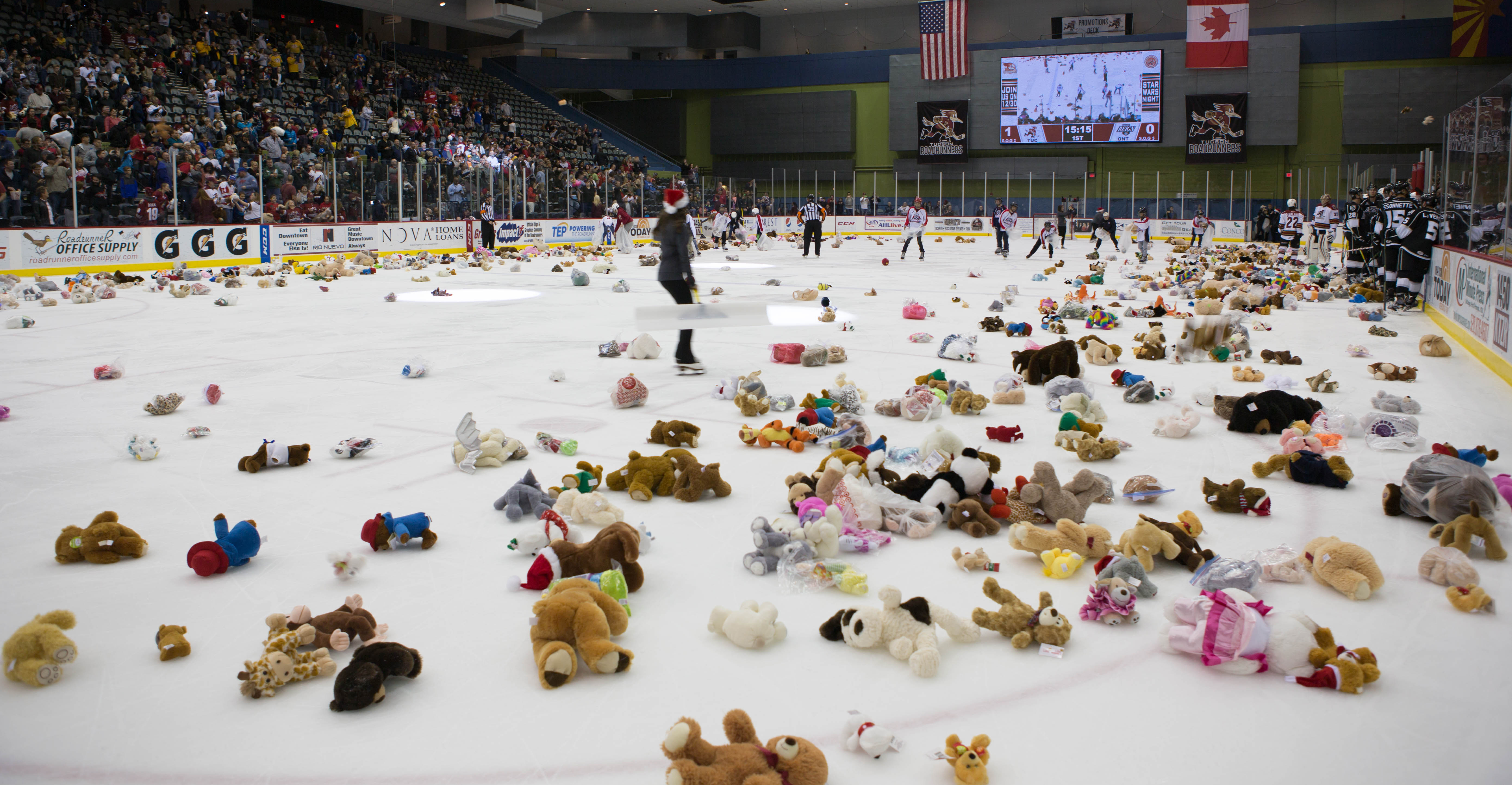 "I really like that part about it, the whole giving back aspect," Michael Bunting said. "A few of the players get to go to the hospital and hand out some of the teddy bears that we collect; I always love doing that."
A number of bears will be set aside for a group of the players to hand out during their holiday visits to local children's hospitals in the coming weeks.
"It's always a good feeling to go there and put smiles on the kids' faces," Trevor Cheek said. "We were able to a children's hospital last season and hand a few out to them. It was a lot of fun doing that."
When thousands of bears come flying onto the ice, there's no telling what can happen.
It's about being in the moment.
"There was a guy I once played with [with the WHL's Portland Winterhawks], he scored, and as he was skating around the corner to do a celebration, somebody threw one at him and he caught it in mid-air" Adin Hill said in recollection. "It's cool to see them all pour onto the ice, you just go along with it."
Sometimes that moment can last pretty long.
"When I was playing junior, and we were playing in London, Ontario, which is a huge hockey town, it probably took us about 40 minutes to get all of the teddy bears off of the ice," Bunting said. "It was insane."
And sometimes that moment happens without an actual goal.
"My first year [with the Green Bay Gamblers] we scored a goal, the light was going off and everything, but the ref was waving it off 'no goal'. It was too late." Mermis recalled with a chuckle. "Once one bear came, they all poured down, so all of the bears came down and it was actually still a 0-0 game."
Scoring a Teddy Bear Toss goal is a pretty special accomplishment, a rare feat, and the opportunities come very, very few and far between.
"No, unfortunately I never have scored one," Mermis said. "I'd like to say I've come close, but I don't even know if that's true. It definitely makes you really hungry to get that first one, the last thing you want to do is get shutout on Teddy Bear Toss night."
To little surprise, there are in fact lighthearted conversations and predictions between the players before the game as to who will initiate the downpour of teddy bears.
"Everyone in the locker room usually jokes before and says they're going to get the goal," Lane Pederson cautiously noted with a smile.
Well, who wants it?
"I've never scored one," Bunting said. "So hopefully I can get mine this weekend."