What's Up
Good Morning, Tucson: Tuesday Night Tango
By: Alexander Kinkopf
December 05, 2017 10:18 AM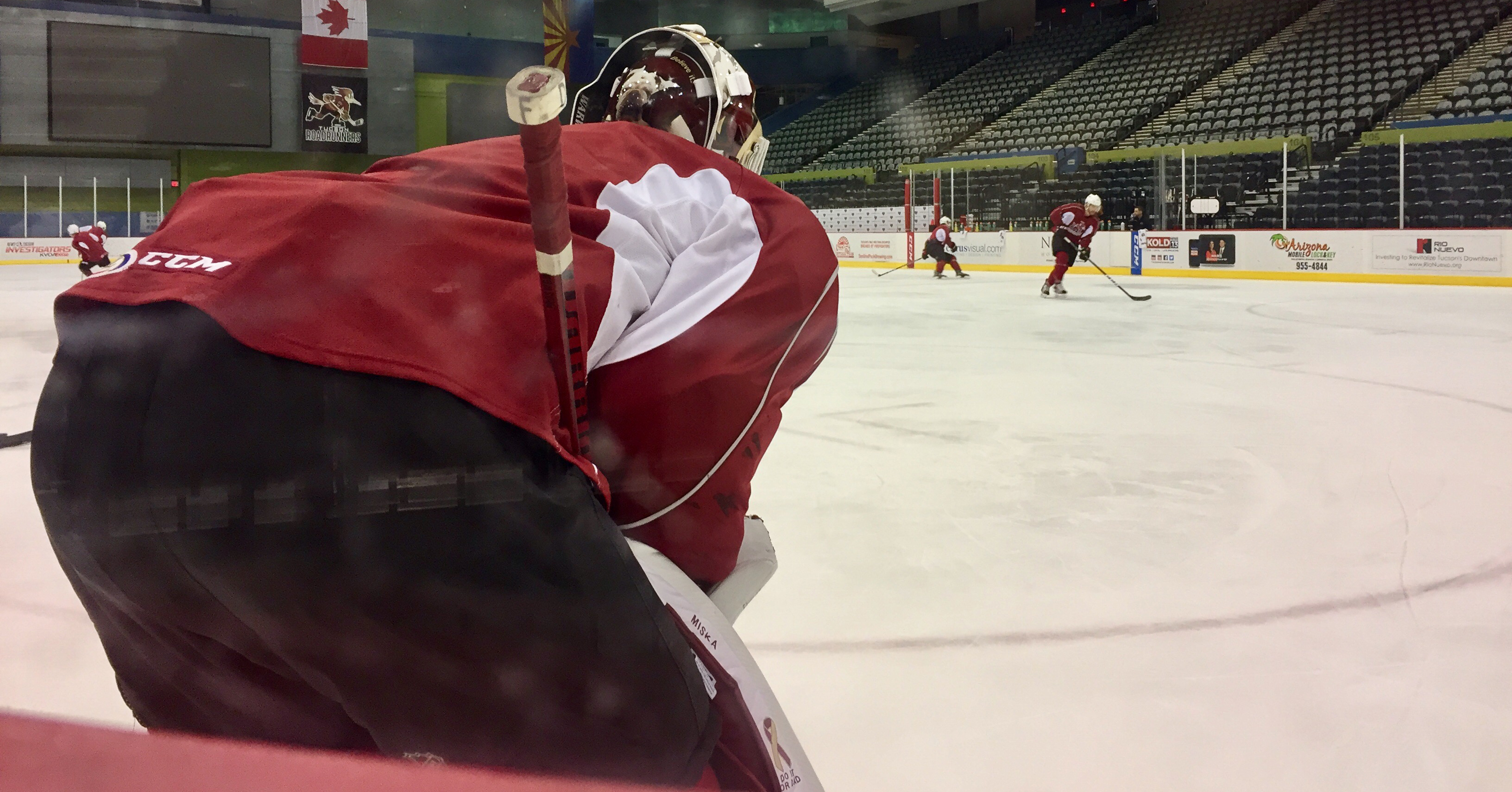 Good morning from Tucson Arena, where the team's five-game home stand will come to completion following tonight's affair with the Ontario Reign, scheduled for a 7:05 PM start.
An up-tempo, capacity skate it was.
The goal this evening is to stunt the Reign's renaissance; Ontario's a club that's earned points in 10 if its last 12 games (9-2-0-1) after losing their first six of the season. They've won five of their previous six as well.
With Sunday night's loss, the Roadrunners dropped consecutive games in regulation time for the first time all season.
Ontario's 4-2 victory Sunday night, which came on their seventh visit to Southern Arizona since the Roadrunners' relocation prior to the 2016-17 campaign, was their first ever win in regulation at Tucson Arena.
First-place in the Pacific Division has been maintained; a position the Roadrunners have held since the final week of October. The Stockton Heat, who pay a visit to the San Jose Barracuda tonight, are close behind.
Goaltender Marek Langhamer and defenseman Joel Hanley have re-joined the team and were on the ice this morning.
At the conclusion of tonight's game, the Roadrunners will officially be one-third of the way through their home regular season schedule. In 11 games played at Tucson Arena thus far, the club is 7-3-1-0.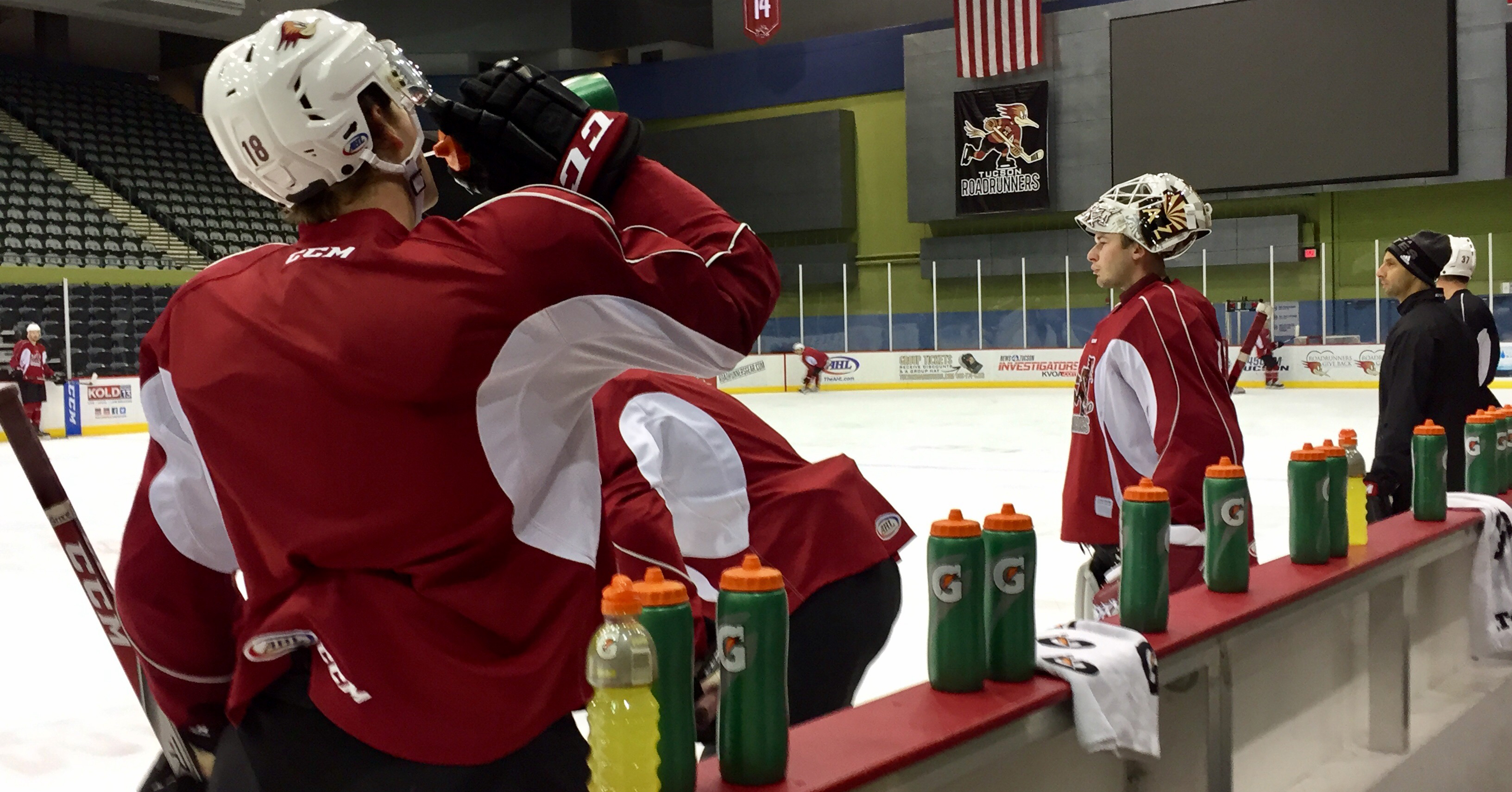 Forward Michael Bunting, who recorded assists on both of the Roadrunners' goals scored Sunday night, shared a few thoughts following the team's morning skate:
Michael Bunting, on Ontario's tough goaltending Sunday night:
I thought [Jack Campbell] had a great game; we had 40 shots and he let only two in, so we've just got find a way tonight to beat him, and if I think we're able to do that, we should have success tonight. We've got to get pucks to him, and hopefully by him.
Bunting, on the team rebounding from two straight losses:
Two [losses] in a row, we've got to bounce back, we've got to get back into the win column. That's obviously a main focus for us. I think if we do that, we can get on the road this weekend and get another couple of wins.
Bunting, on what he took away from the team's first meeting with the Reign:
They're a big team. They're big and they're pretty good defensively, and they're disciplined, they don't give you many chances to go on the power play. We've just got to stick to our game, play fast, and be able to put pucks past Campbell. If we do that, we'll have success tonight.
More to come from Tucson Arena.