What's Up
Roadrunners stymied by Stockton in Saturday's 2-1 loss
By: Alexander Kinkopf
December 23, 2017 9:34 PM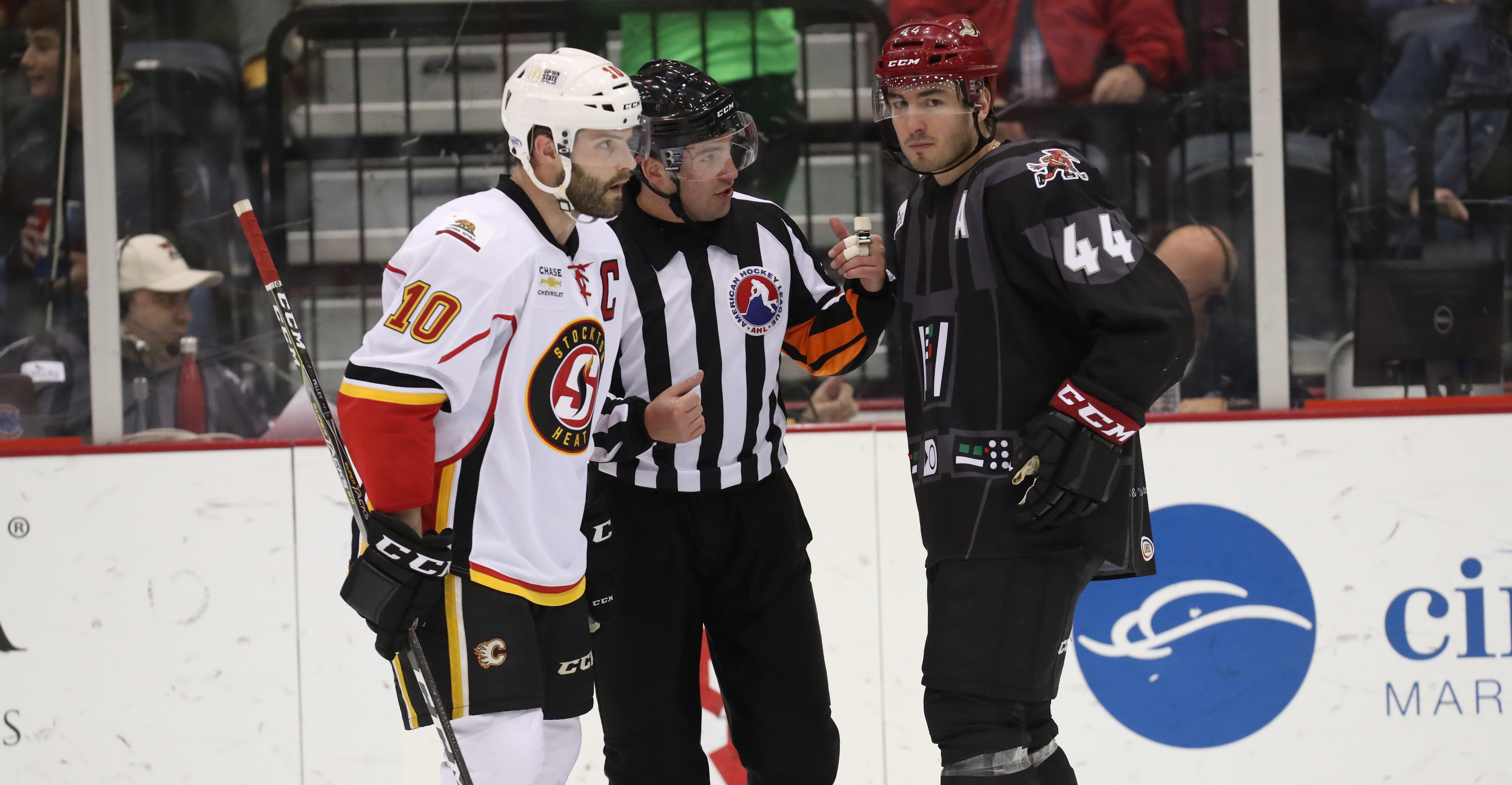 The Roadrunners were held in check by a strong, solid Stockton Heat club for the second consecutive night, falling to their division counterpart by a 2-1 score Saturday night at Tucson Arena.
With the loss, the team has dropped five of its past six games, and four straight on home ice. They are now situated at third-place in the Pacific Division.
Despite playing a tight-knit affair throughout the evening, the Roadrunners were hampered by the amount of time they spent on the penalty kill; they were called for eight minor infractions.
"All of the penalties in the second derailed us a bit," Head Coach Mike Van Ryn said following the game. "We had a lot of life in the room and a lot of life on the bench, which was nice. It comes down to the small mistakes in these games when you play a top team, and we made a few turnovers that were costly for us, and that's the difference."
The Heat took a 1-0 lead less than three minutes into the game via a Marek Hrivik goal.
A mere 2:25 after Stockton opened the scoring, Adam Clendening found the back of the net for the first time in a Roadrunners uniform, tying the game 1-1 when his wrist shot from the right point deflected off of a Heat defender and past Eddie Lack.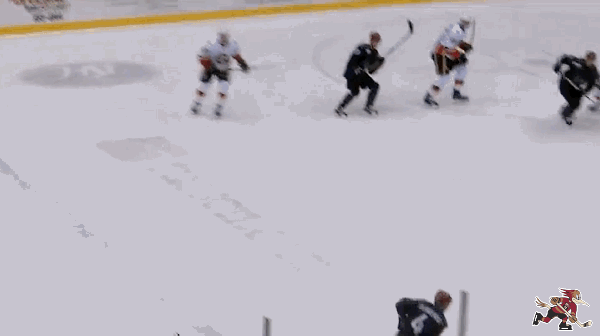 "The shot was pretty lucky, I think it ended up hitting one of their guys and going in," Clendening said. "As far as the game, I think we played to our strengths, I thought we played pretty well, but we got ourselves into some penalty trouble. We've just got to be better, realistically. It's hard to come back and score goals when you're killing penalties."
Ryan Kujawinski, with the secondary assist on Clendening's marker, registered his first point in what his second game with the Roadrunners.
Brett Findlay gave the Heat a 2-1 lead, one they would not relinquish, with 8:31 left to play in the second period.
The Roadrunners fired off 10 shots in the third, but were unable to find a second goal. They have lost four of their five games against the Heat this year.
Adin Hill stopped 19 of the 21 shots he faced in suffering his sixth loss of the season.
The team will begin a three-game road trip Wednesday night when they take on the San Diego Gulls at the Valley View Casino Center, where the puck is scheduled to drop just after 8:00 PM MST.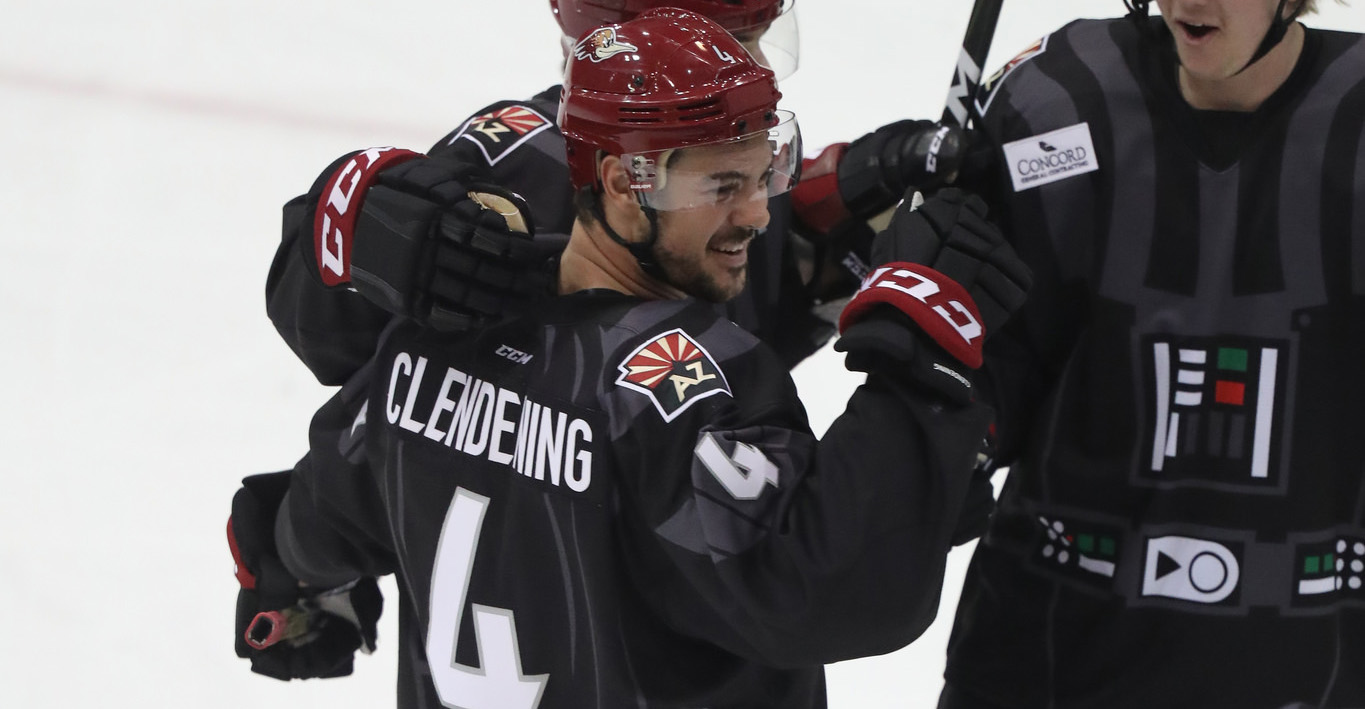 *Photos courtesy: Chris Hook