What's Up
Rituals, regularity, and the role of personal preparations
By: Alexander Kinkopf
January 03, 2018 8:38 AM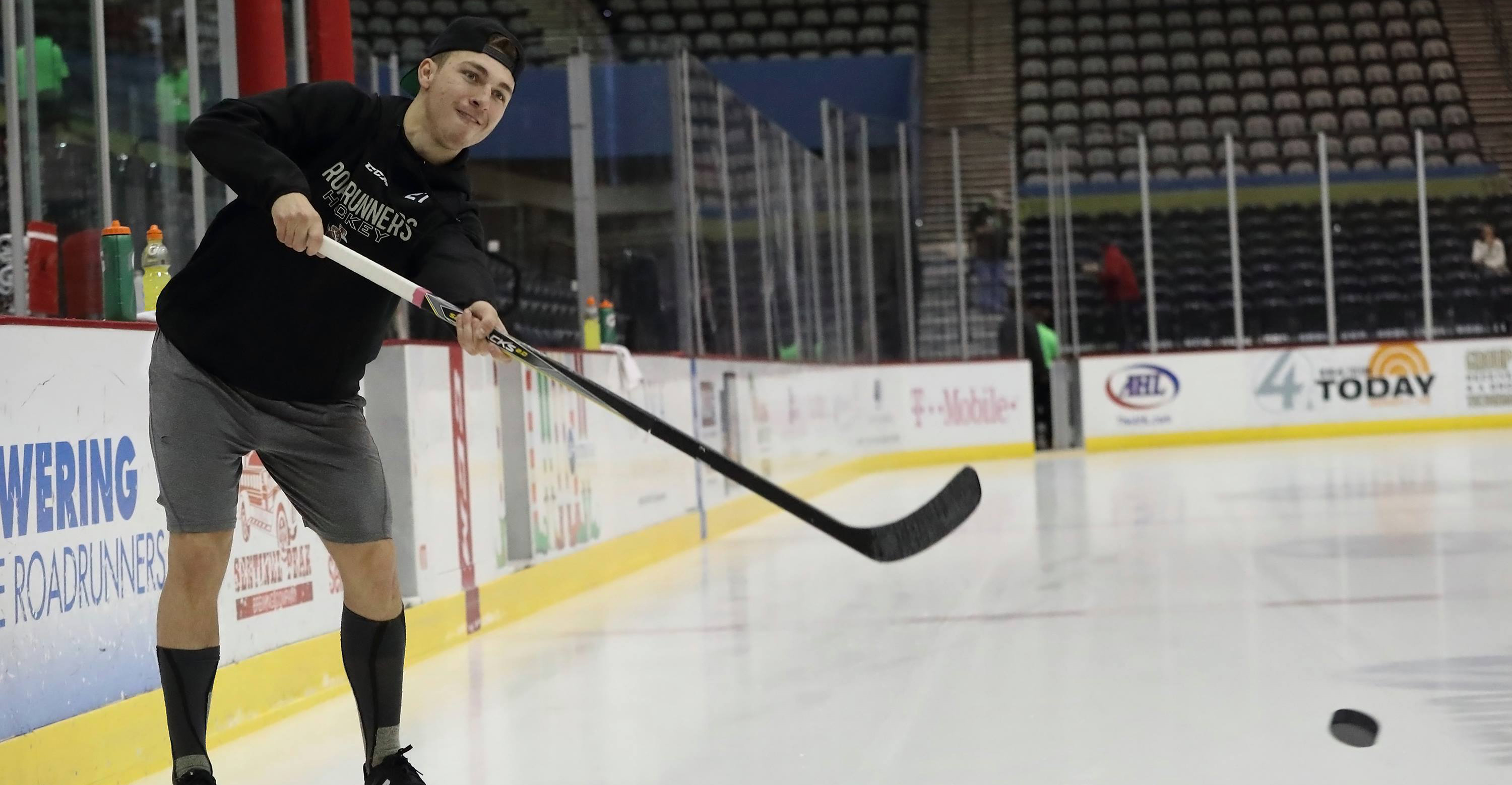 Chances are, you did your thing this morning.
Woke up, brushed your teeth, walked the dog, ventured out to tackle another day, smiled at a passerby – if you'd had your coffee.
We've all got our routines, but to each their own. Hockey players are creatures of habit, but aren't we all? For the Roadrunners and the 20 players the team dresses on any given night, they're uniform when they take the ice. Donning the same colors, dressed orderly in the necessary equipage to take on their in-game roles, they're doing things on the fly. It's fast, but it's organized.
Each custom is different when it comes to preparing to play as a synchronized bunch.
So, what, if anything in particular, do some of the names on Tucson's roster find themselves doing on a regular basis on a day of a game?
"I have the same breakfast every game day," Dylan Strome noted. "I just go around the corner from where we live and get sunny-side up eggs with ham, hash browns and toast, so that's kind of my thing."
Eat, skate, then time for an afternoon nap – a trend that's been well engrained in hockey circles at the junior and professional levels for decades.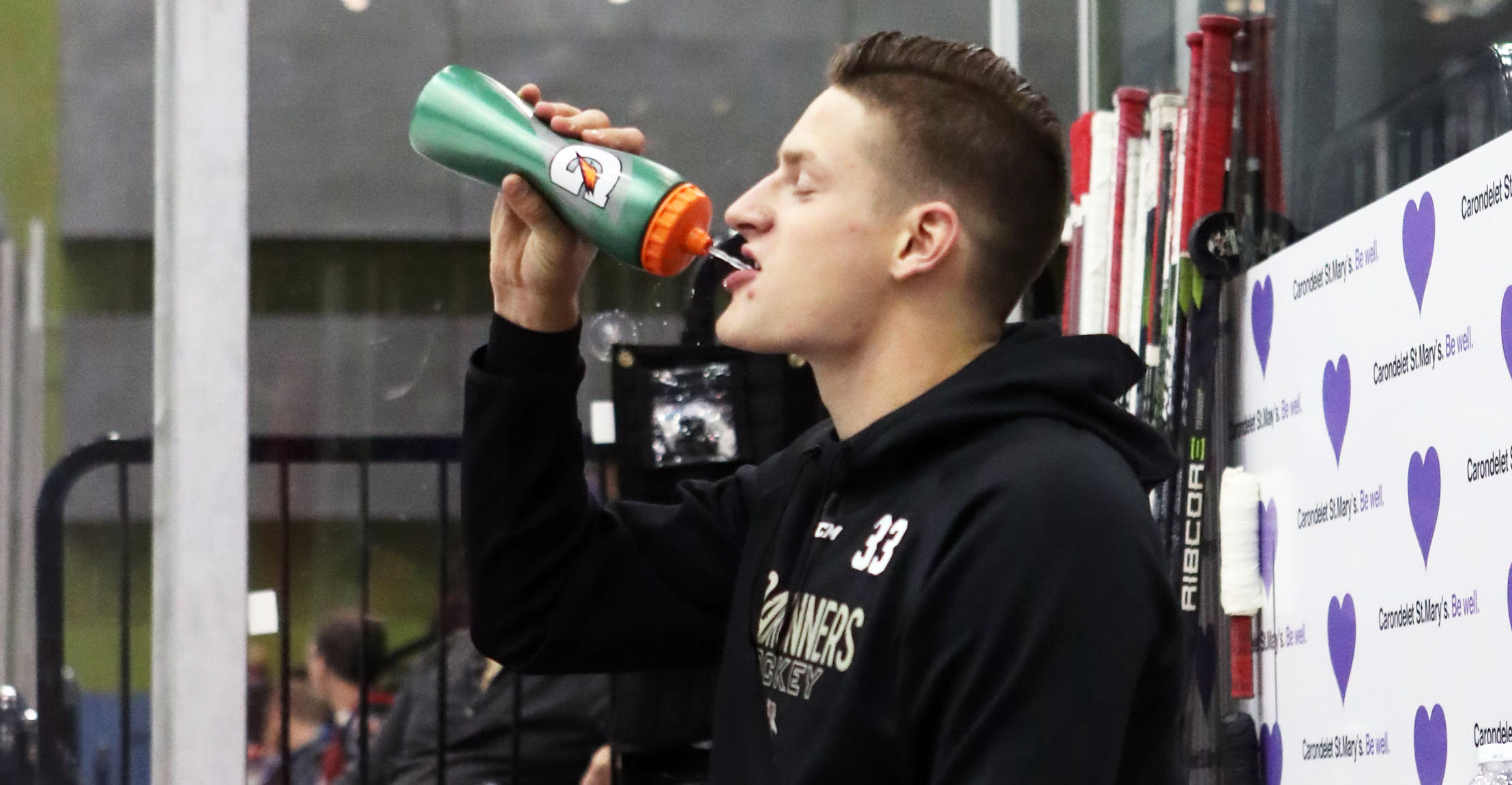 "I don't nap," Adin Hill countered, well aware of how he differs from many, if not most of his teammates. "I'll never nap on a game day. I napped a few times in junior and stuff but it never really worked for me. When I nap I just can't wake up, so I never nap."
"On my way to the rink I always grab a Starbucks coffee," he added, providing insight into one of his sources of energy to replace midday sleep. "A venti caramel macchiato to be exact."
Solid.
Getting to the rink is getting to the source of where the players will put in their most important work; And for some, they've got to be in the driver's seat.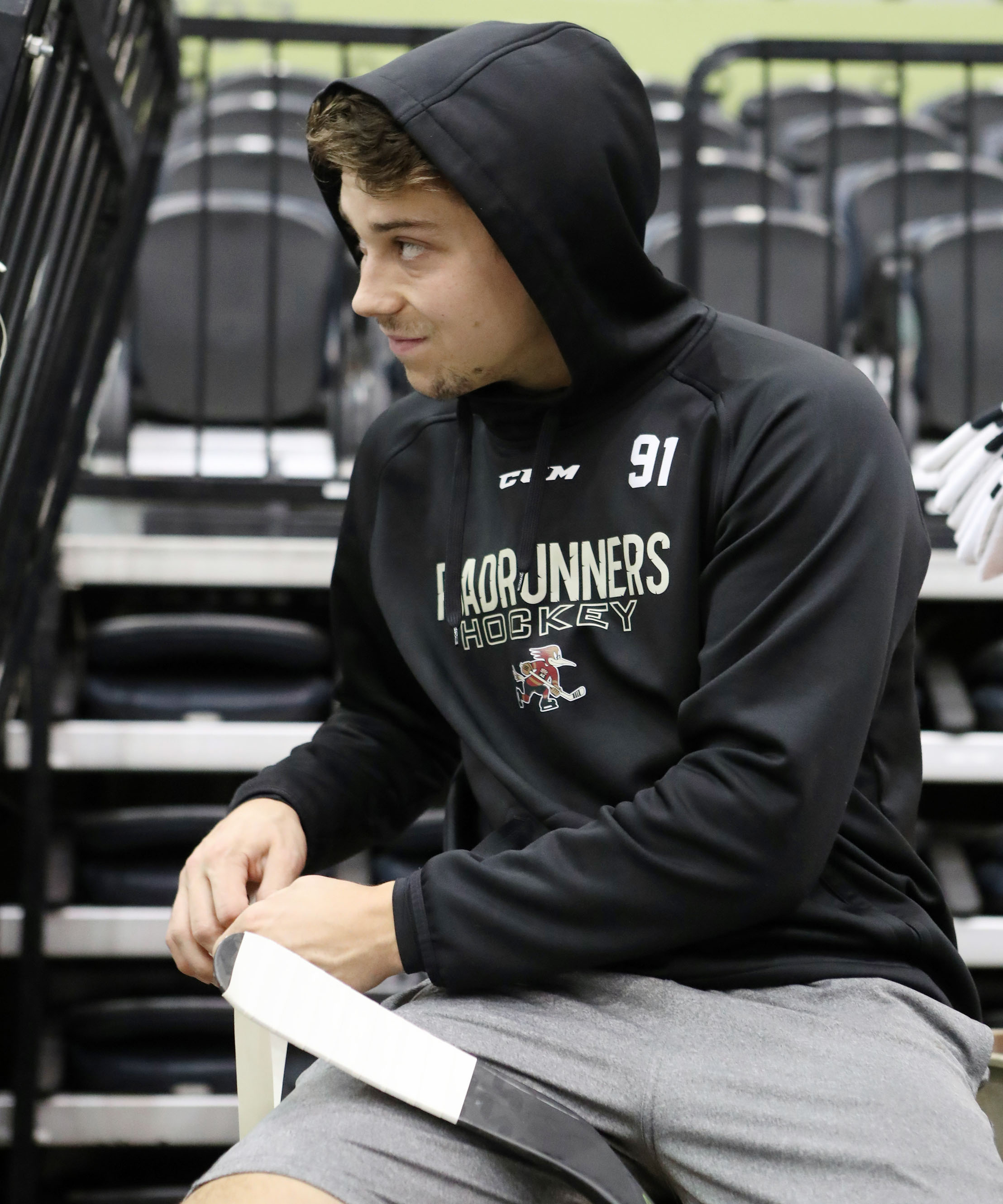 "I always drive on game day,"
Nick Merkley
said earnestly.
"We usually split rides, but I've got to drive on game day," he reiterated, making it clear he captains the carpools to Tucson Arena from the outskirts of the city.
"I've got a good stereo in my car. I always drove all through junior, so I wanted to carry that over here. Every game day I drive."
Don't question it. Just get in.
"I put my stick in the same spot every time before the game," Merkley said of his arrival to the arena. "I like to twirl it around three times and then put it into the same spot. I don't know why, but I have to do it."
"I tape my stick out by the side of the rink before every game when we're at home, I like to sit out on the stool by the door," Strome added. "I don't know why, but I just try to get away for a little bit and think about the game, tape my stick, put my hood on, try not to listen to anyone, and just think about the game."
When it comes to equipment, the left side seems to come first for most of the players.
"I put my left skate, my left shin pad, and my left elbow pad on first, that's just the way I do it," Lane Pederson said when asked of any odd routines he has. "I always do the same routine when I get to the rink; tape my stick, have a PB&J, and have a performance drink. If I'm in a rut I'll switch things up, but that's usually my typical routine."
"I put my left skate on first, and my left elbow pad, left skate and left elbow pad always first," Michael Bunting chimed in.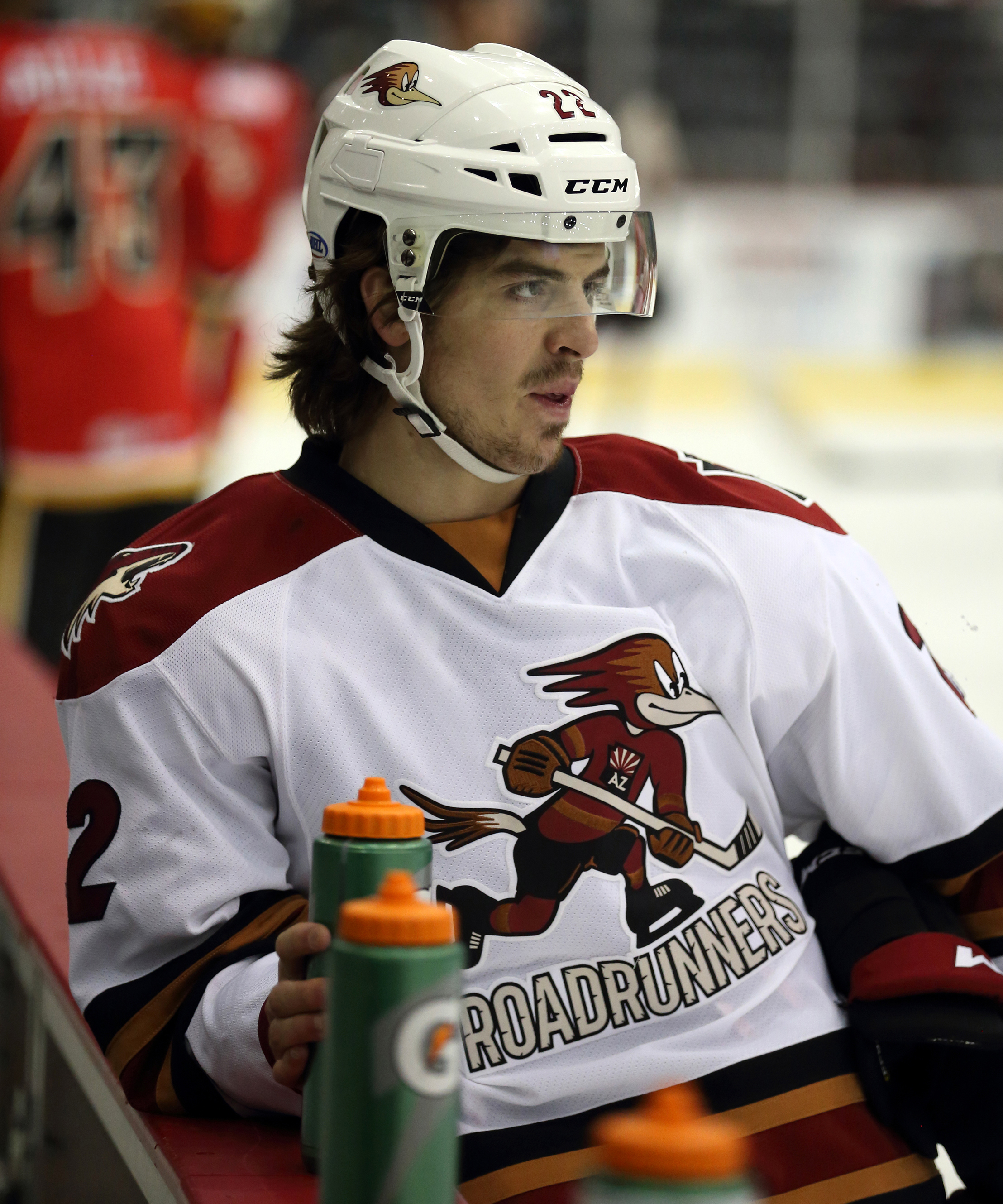 "I put my left foot on first,"
Conor Garland
noted. "Always."
You can always take the ice without skates, too, as in the case of Michael Bunting, who's commonly seen before games in his workout attire.
"I go out on the ice in my shoes before warm-ups and I shoot three pucks into our net and one puck into their net before the game. If I can't get out onto the ice at an away rink, I'll make sure to go into the room when there's 27:27 left on the clock to start getting ready."
"I always keep an eye on the clock," Kyle Wood said, harping on the importance of a strict time regiment prior to games. "It's always the same - the time that I come into the room for warm-ups, the time that I start getting dressed, the time that I take a drink to hydrate before the game. It all happens at a same set time for me."
"I have to drink out of the same water bottle in warm-ups, and I have to put it back in the same spot," Garland said keenly. "That's been forever. They set it aside for me, [Ryan Andrus] does. It's labeled. I've done that my whole career."
Chances are, you'll do your thing tonight.
Unwind, make a nice dinner, turn on the TV, have a drink. Whatever works, right?
For the Roadrunners, who enter the weekend back in first place and winners of three straight games, they'll continue to do what's been working for them. And as different as it may be, it's all for the same reason.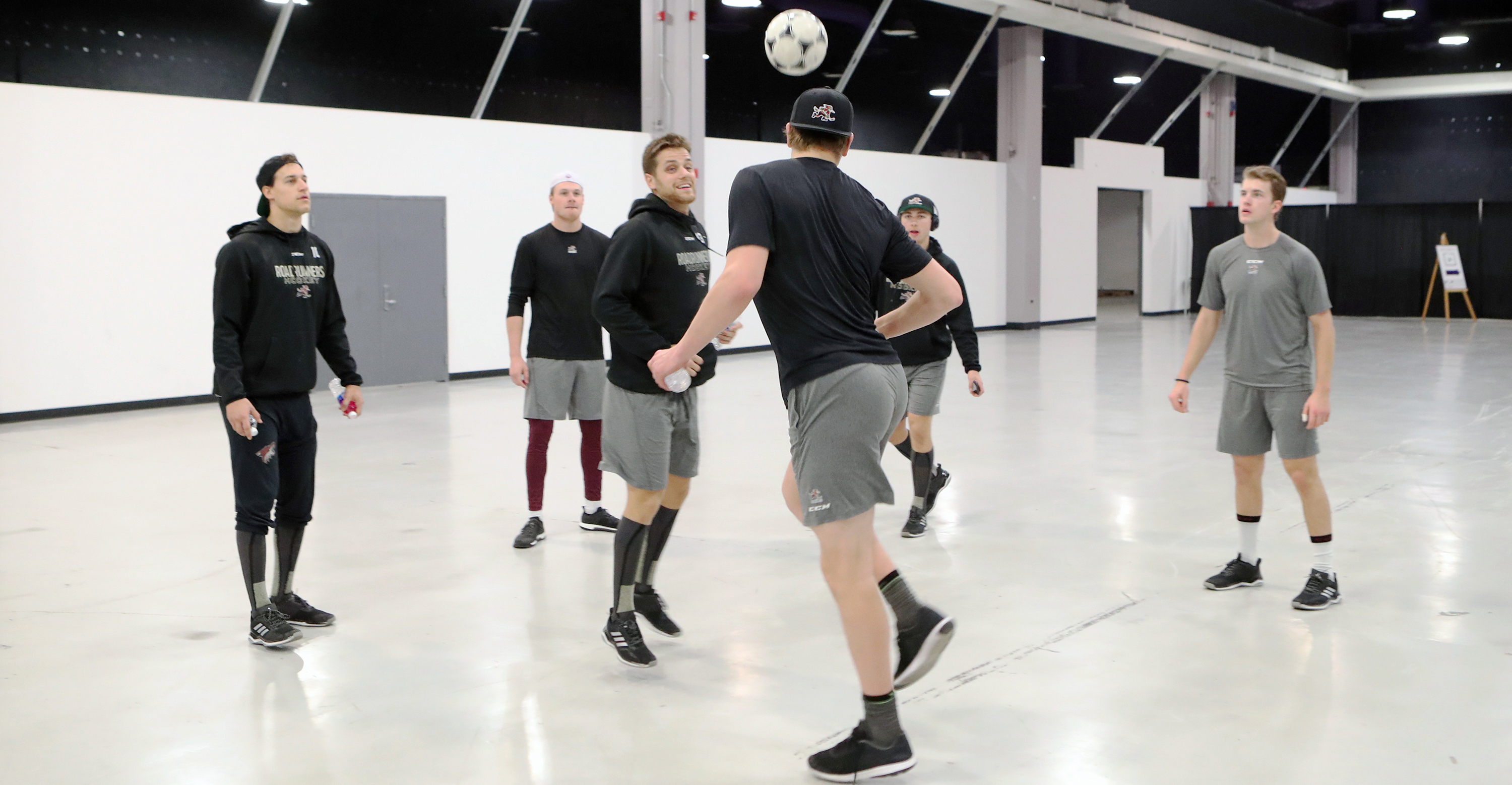 *Photos provided by: Chris Hook