What's Up
Good Morning, Tucson: Before The Break
By: Alexander Kinkopf
January 27, 2018 10:33 AM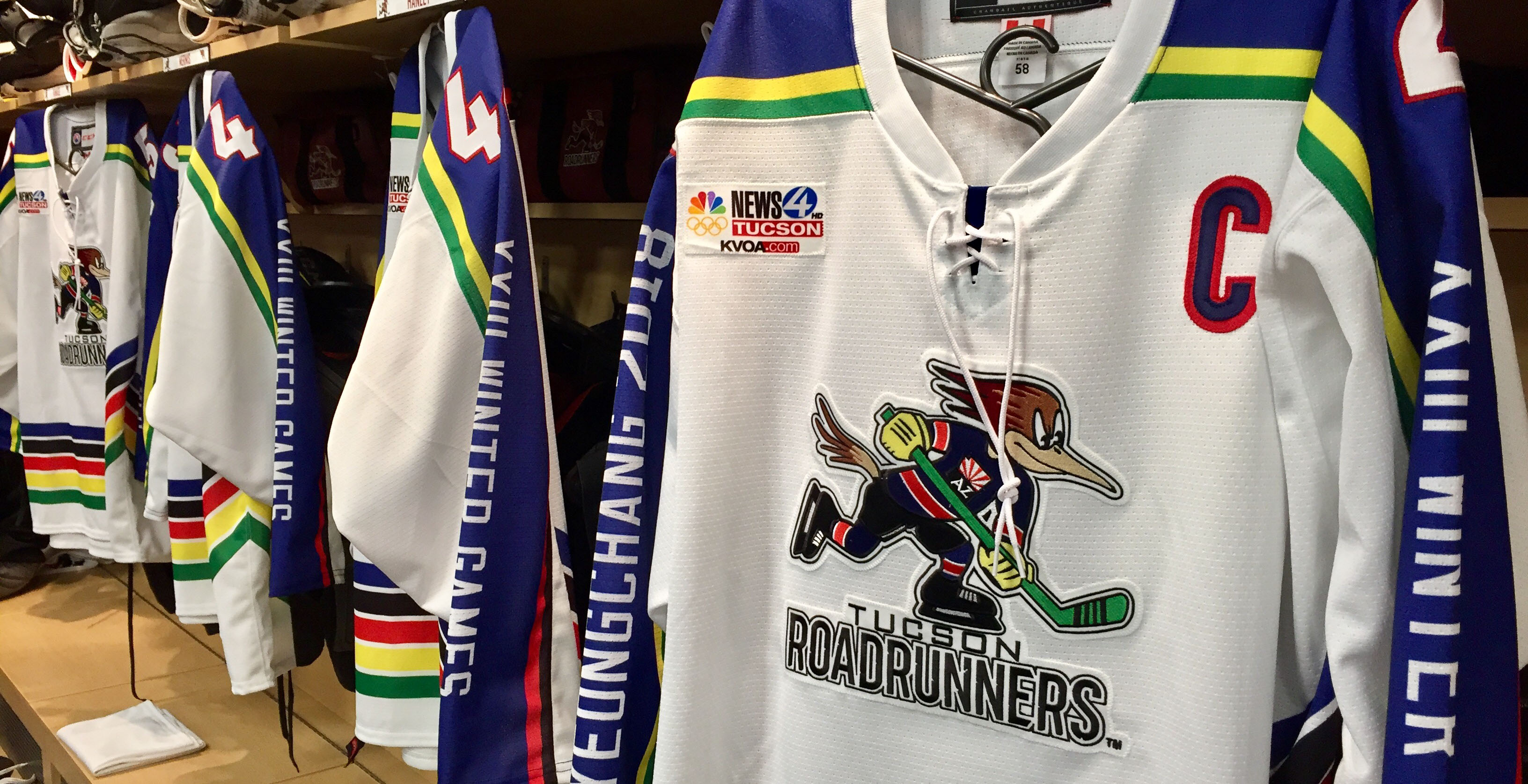 Good morning from Tucson Arena, a building that hosted its sixth Roadrunners overtime victory on Friday night.
It's not goodbye, but see you later. Following tonight's game, a full 20 days will pass until the team returns home on February 17 as they venture off on a season-long six-game road trip that spans over a 13-day period following the All-Star break.
The team held an optional skate as they prepare for their final meeting of the season with the Chicago Wolves. They are 2-0-1-0 through their first three games against Chicago, and now 6-0-2-0 against teams from the Central Division.
Last night's win was the Roadrunners' 23rd of the season – a number that took them until March 4 to reach last season.
If he should start tonight, Adin Hill will debut a new set of CCM pads – which arrived in Tucson earlier in the week. "I've had white for a while and I've always kind of wanted to have darker pads, which is a look I liked a lot when I was younger, so I figured I'd change it up and go with the dark."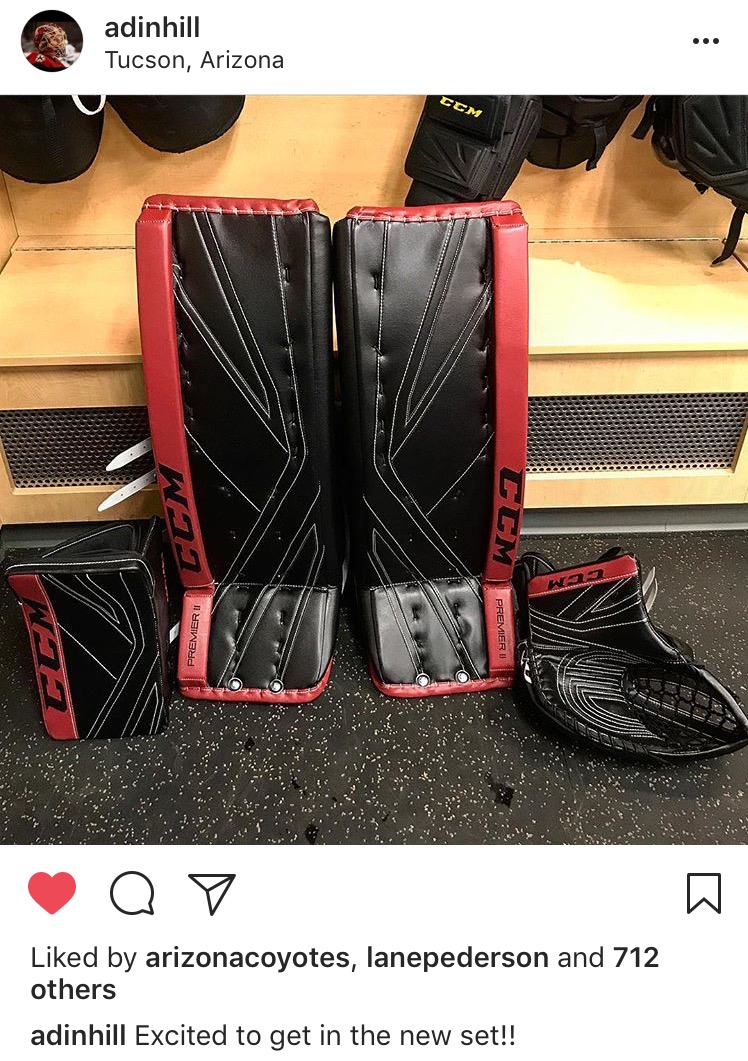 A new franchise record? Maybe. With his assist on Dakota Mermis' overtime winning goal last night, Mike Sislo extended his point streak to eight games – tying Dylan Strome's franchise-high mark. He's totaled nine points (2G, 7A) during his current eight-game run. He can set a new team record with a point tonight.
Head Coach Mike Van Ryn, along with Dylan Strome, Nick Merkley, and Kyle Capobianco, will make the 2,078-mile trip to Utica, New York following tonight's game for the start of the AHL's All-Star Classic festivities tomorrow.
Goaltender Adin Hill and defenseman Dakota Mermis shared thoughts heading into tonight's game:
Adin Hill, on the team's will to win tight-knit games lately:
We've looked good. We've been playing a really good defensive game lately. We've been getting some chances that just haven't been going in for us lately, but when they do, we're a team that can put up five goals on any given night. Pucks aren't going in the net maybe every time they should be right now, the other team's goalies are playing well, but we're finding ways to win and that's all that matters at the end of the night.
Dakota Mermis, on seeing the Wolves for a second-straight night:
We played them in a low-scoring game, a playoff type game. They're an older team, a veteran team with a lot of experience, so we've got to take the same approach and try to wear them down, be quick on them, and use our young legs.
More to come from Tucson Arena.