What's Up
Roadrunners Announce DEK Hockey Facility in Partnership with Tucson Unified School District, Boys & Girls Club of Greater Tucson, and Empowerplay
By: Tucson Roadrunners
February 26, 2018 9:42 AM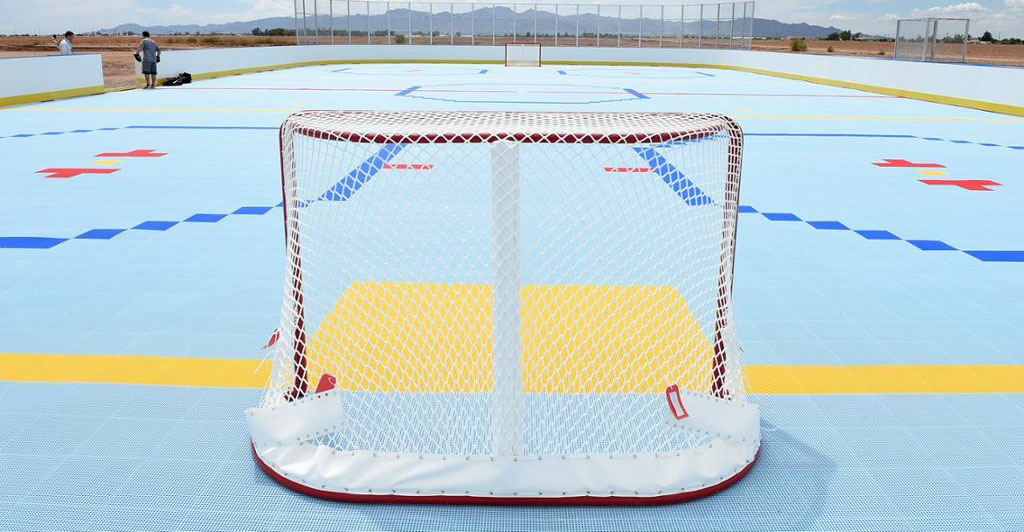 TUCSON, AZ – The Tucson Roadrunners, proud American Hockey League affiliate of the Arizona Coyotes, officially announced plans for a new outdoor DEK hockey rink in partnership with Tucson Unified School District, Boys & Girls Club of Greater Tucson and EMPowerplay.
The project, which was unanimously approved by the Tucson Unified School District Board on Tuesday, February 13, will be used by TUSD when school is in session and then managed and operated by the Boys & Girls Club at other times. The Roadrunners will be funding the building of the facility and the rink will be strategically located adjacent to Doolen Middle School in Tucson, which also houses a Boys & Girls Club.
"The Roadrunners are very excited to be able to give a facility such as this back to the Tucson community," said Bob Hoffman, Roadrunners President. "This is hopefully one of many, giving children from all around the greater Tucson area the chance to learn the game of hockey and have access to such a multi-purpose facility."
"This is the first of what we hope are many DEK rinks scattered across Tucson," said Mark Irvin, Emeritus Board Member of the Boys & Girls Club of Greater Tucson and Vice Chair/Secretary of the Rio Nuevo Board. "Specifically, amongst groups who are impacting youth. The Boys & Girls Club will be outstanding in administering the Doolen Middle School facility."
The facility will be multi-purpose and will be incorporated into the curriculum for physical education classes and Doolen Middle School, as well as through the Boys and Girls Club. Along with hockey, the rink can be used for basketball, pickle ball, volleyball and more.
The rink is scheduled to be open before this summer. DEK Hockey, which does not require skates, levels the cost prohibitive barrier normally associated with learning the game of hockey. DEK enables the introduction of the sport to millions of kids who may not have had the opportunity to learn the sport before.
"The Coyotes have done a tremendous job building similar rinks throughout the greater Phoenix area which have made a positive impact to the community," Hoffman continued.
For more information on the project, contact the Roadrunners at 866-774-6253.
*Header Photo courtesy: Norm Hall / Arizona Coyotes