What's Up
Good Morning, Tucson: Marching On
By: Alexander Kinkopf
March 09, 2018 10:03 AM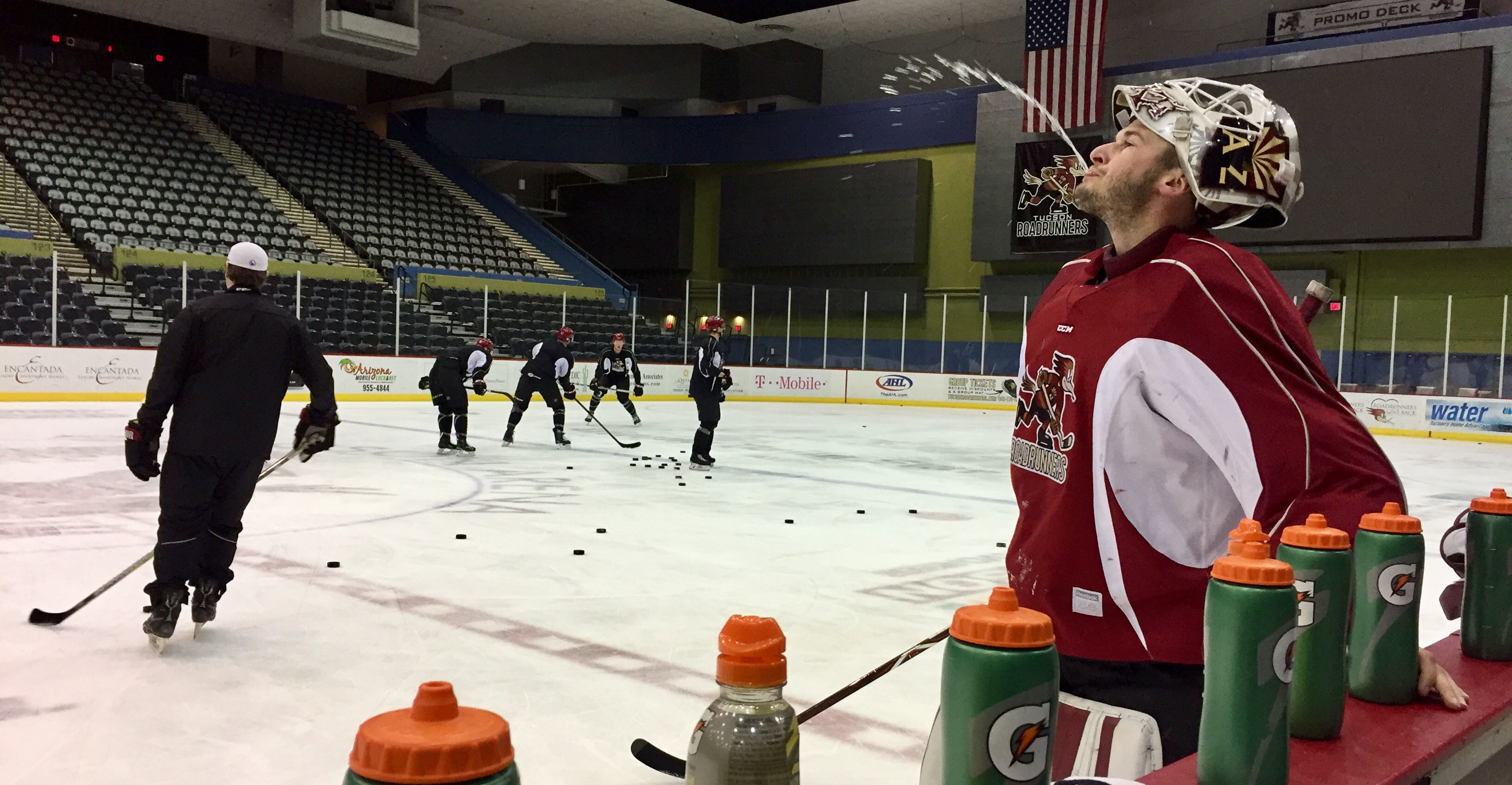 Good morning from Tucson Arena, a building that will get its first taste of March hockey as we slowly transition into spring - the Roadrunners hosting their first contest since February 24, fresh off of a three-game Midwest road trip that saw the club capture three standings points.
The Texas Stars are the opponent, making their lone regular season swing through Southern Arizona for the weekend's two-game set. Tonight's itinerary calls for a typical 7:05 PM start time.
The Roadrunners held an optional morning skate ahead of the evening's date.
Playoffs? It might still be a tad bit early to throw that word around, but if the regular season were to end today, the first round would call for a Tucson (1) – Texas (4) Pacific Division semifinal match-up.
The Roadrunners came out victorious in each of the teams' previous two meetings, both at Texas' H-E-B Center, winning by a 5-2 score on February 9, and by a 2-1 count in overtime on February 10 – Mike Sislo netting the game-winning goal.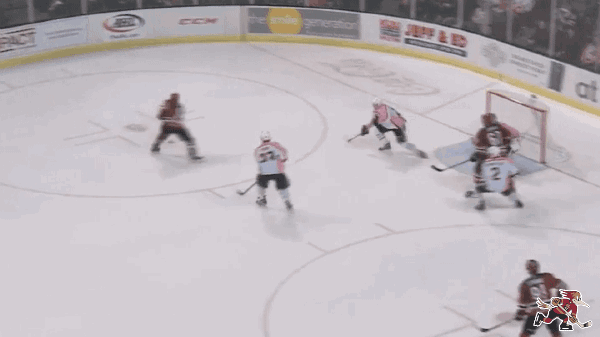 Welcome home! Carter Camper, Trevor Murphy, and Pierre-Cedric Labrie, should they be in the lineup, will be making their Tucson Arena debuts tonight. The three dressed during the team's road trip, combining for eight points (2G, 6A).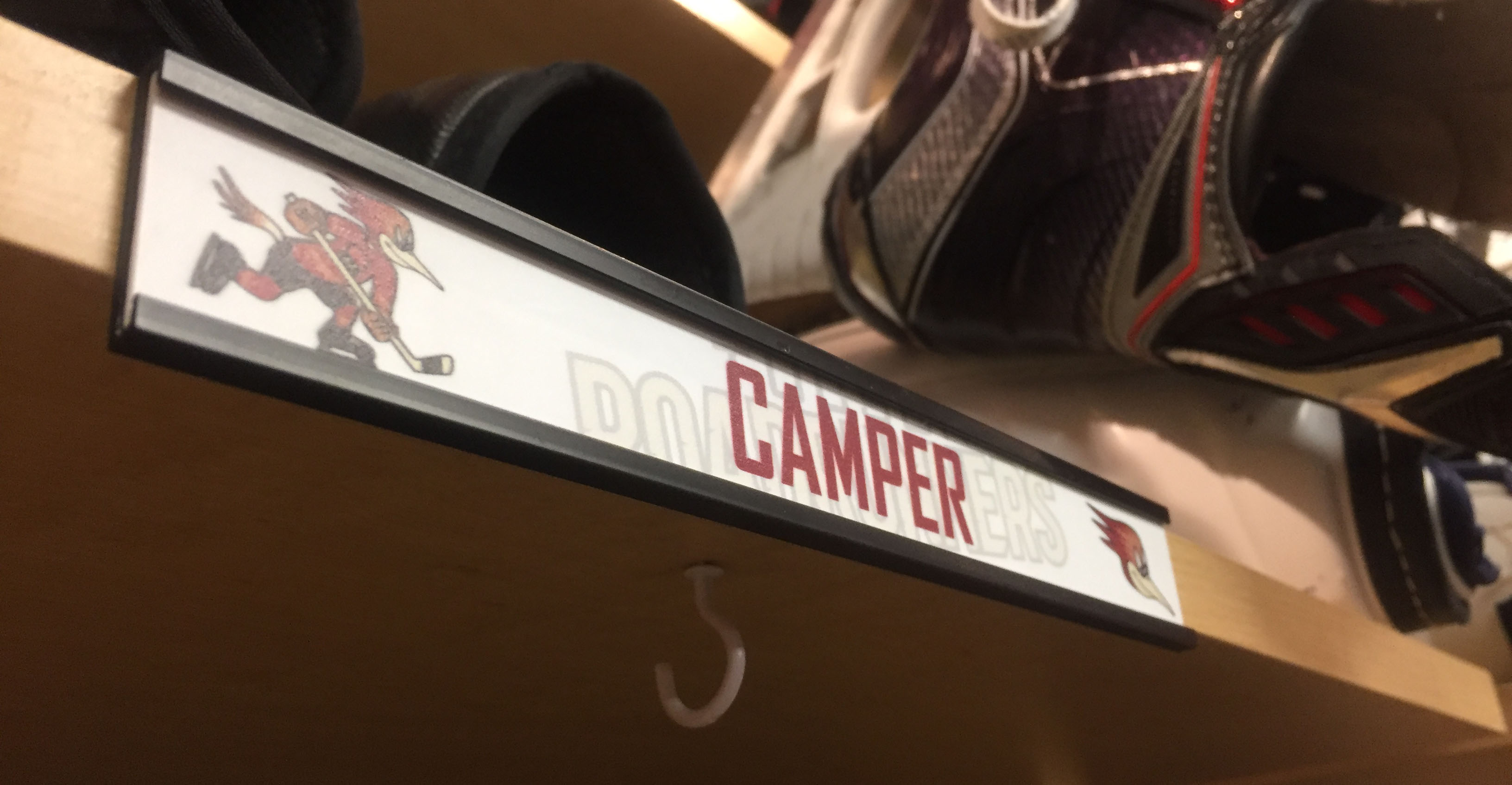 Goaltender Michael Houser, recalled from the Fort Wayne Komets on Tuesday, looks to be in the rotation this weekend. He has dressed on one prior occasion this season, serving as Hunter Miska's back-up on October 28 – a 5-4 overtime win over the Iowa Wild. Houser is second among all ECHL goaltenders in wins (25) this season; he's appeared in 39 games with the second-place Komets.
Jens Looke, who found the back of the net last Wednesday in Grand Rapids, shared a few thoughts following the morning skate:
Jens Looke, on the team's recent road trip:
I actually think we played pretty good. Against Grand Rapids we had a bad start and we came back, we played really well in the second and the third periods – but couldn't finish it. We took it pretty well, though – we came back in Cleveland and had a really good game there and got a win. The second game against Cleveland, we took a lot of penalties, it was a pretty weird game, it was tough to have a loss there. Now we're playing at home and I think we just have to keep up the energy we have, and things will be good.
Looke, on the team's new additions:
They are all really good guys, they're already in the group in a really good way, and I think they can bring a lot of positive stuff to this group; all of them are looking really good.
Looke, on Texas being a potential playoff opponent:
We haven't talked about that so much. For us, it's just about finding a way to play well at home, to start building something good here in Tucson. For right now, I don't think we care about which teams are where, but we just have to find our way to play the best way we can. We're not focusing on any particular teams yet.
Looke, on the Stars:
They're a fast team; we're both really fast teams. I think it's going to come down to details tonight. The team that doesn't make mistakes will win, so I think we just have to go out there, have a good attitude, and play our game.
More to come from Tucson Arena.