What's Up
Tucson ready for final regular season road test in San Diego
By: Alexander Kinkopf
April 10, 2018 3:01 PM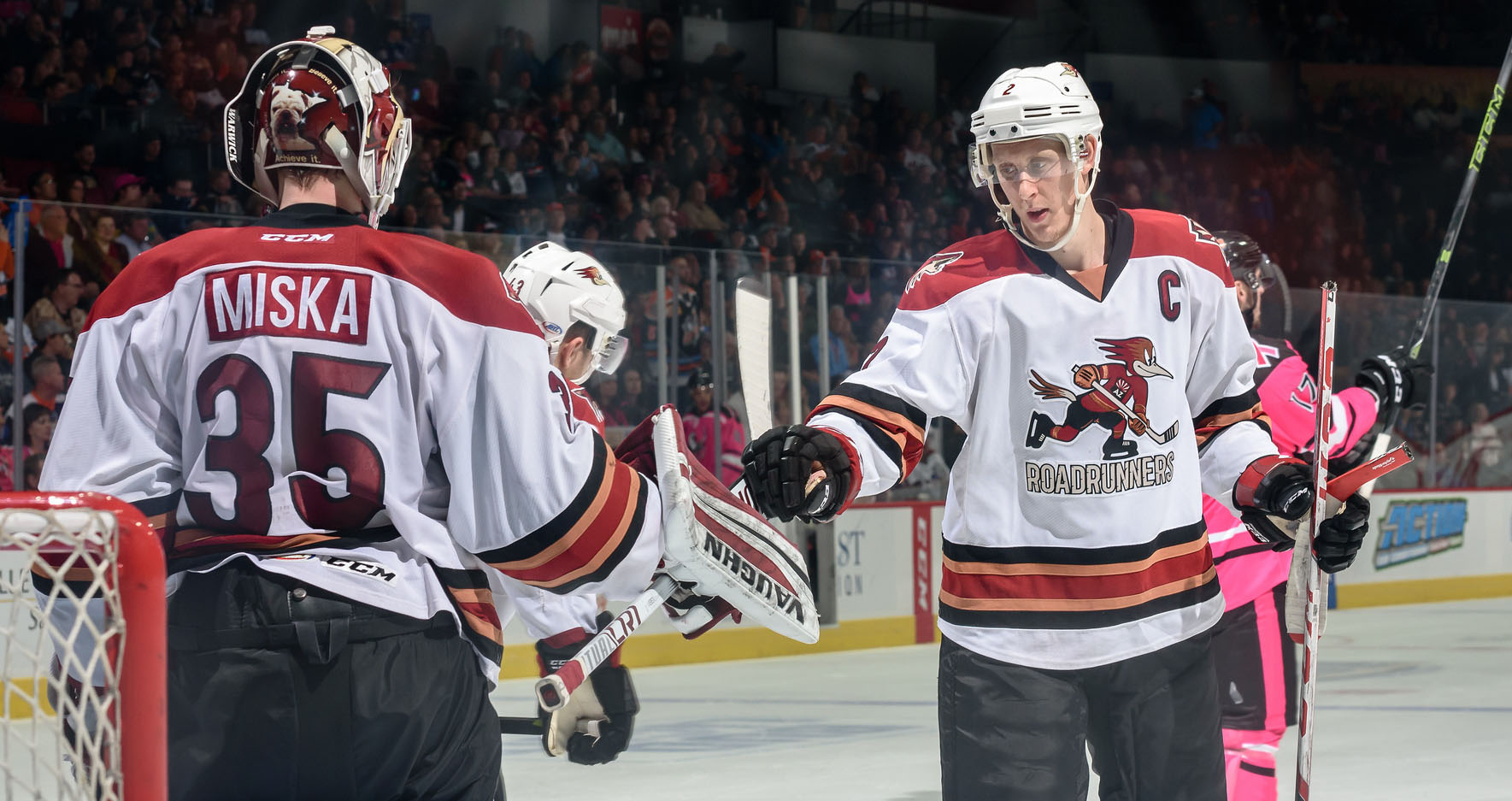 One more on the road.
The Roadrunners have established themselves as a threat in opposing buildings this season; their gains away from home a storyline that's presented itself on a number of occasions during the year through their steady showings of poise in unfavorable confines.
The team will play its 34th and final regular season road game Wednesday night at San Diego's Valley View Casino Center, where they can clinch the Pacific Division title with one point earned.
They're a magnificent 23-7-2-1 outside of Tucson, a striking record that translates into a .742 road points percentage, the second-best in the American Hockey League behind only the Toronto Marlies.
"I think if we knew the answer, we'd bottle it up and bring it home with us," Andrew Campbell said when asked about the team's road dominance. "We spend a lot of time together on the road, and for whatever reason, we seem to play a full 60 better when we're out there."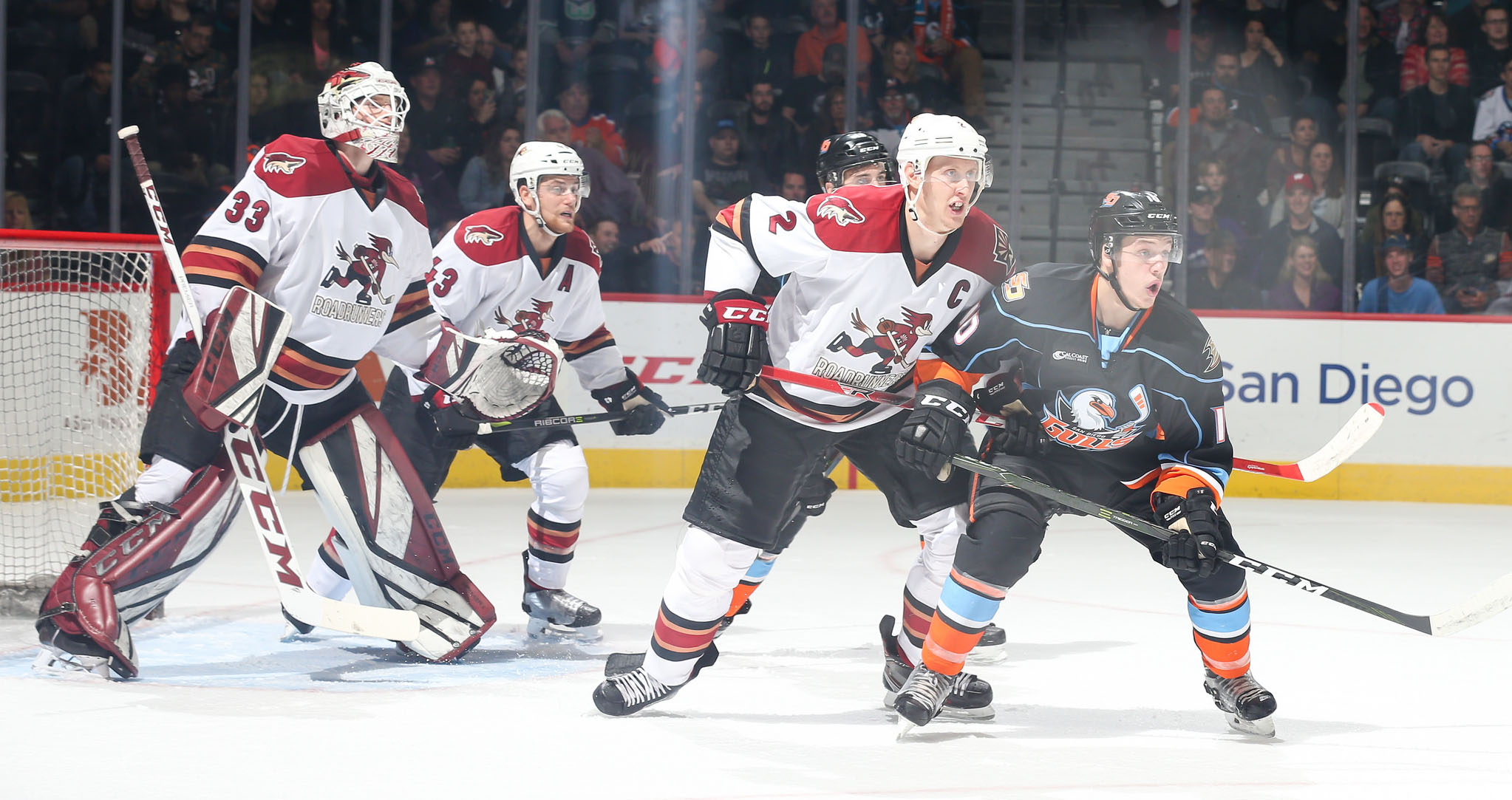 Only twice have the Roadrunners lost consecutive games on the road this season, and just once were both of those defeats in regulation time.
Their power play when away, among other things, clicks; the team's 23.2% conversion rate on the man advantage on the road is the best in the league.
"We've got a real tight group here," Lane Pederson stressed. "Our leadership keeps us extremely tight-knit; we have a lot of different personalities in the room that seem to mesh together pretty well, so I think that kind of makes for our good road record, and hopefully we can keep that going."
In closing out the regular season, the Roadrunners' attention will be turned to one team, the San Diego Gulls, who they'll play three consecutive times. They are 2-2-0-1 in their previous five visits to San Diego.
"I think we've had good focus all year, whether we're at home or on the road," Mike Sislo noted prior to Tuesday's departure. "For whatever reason our road record has been really good, and I think that's going to be really important going into the playoffs, so hopefully we can continue it."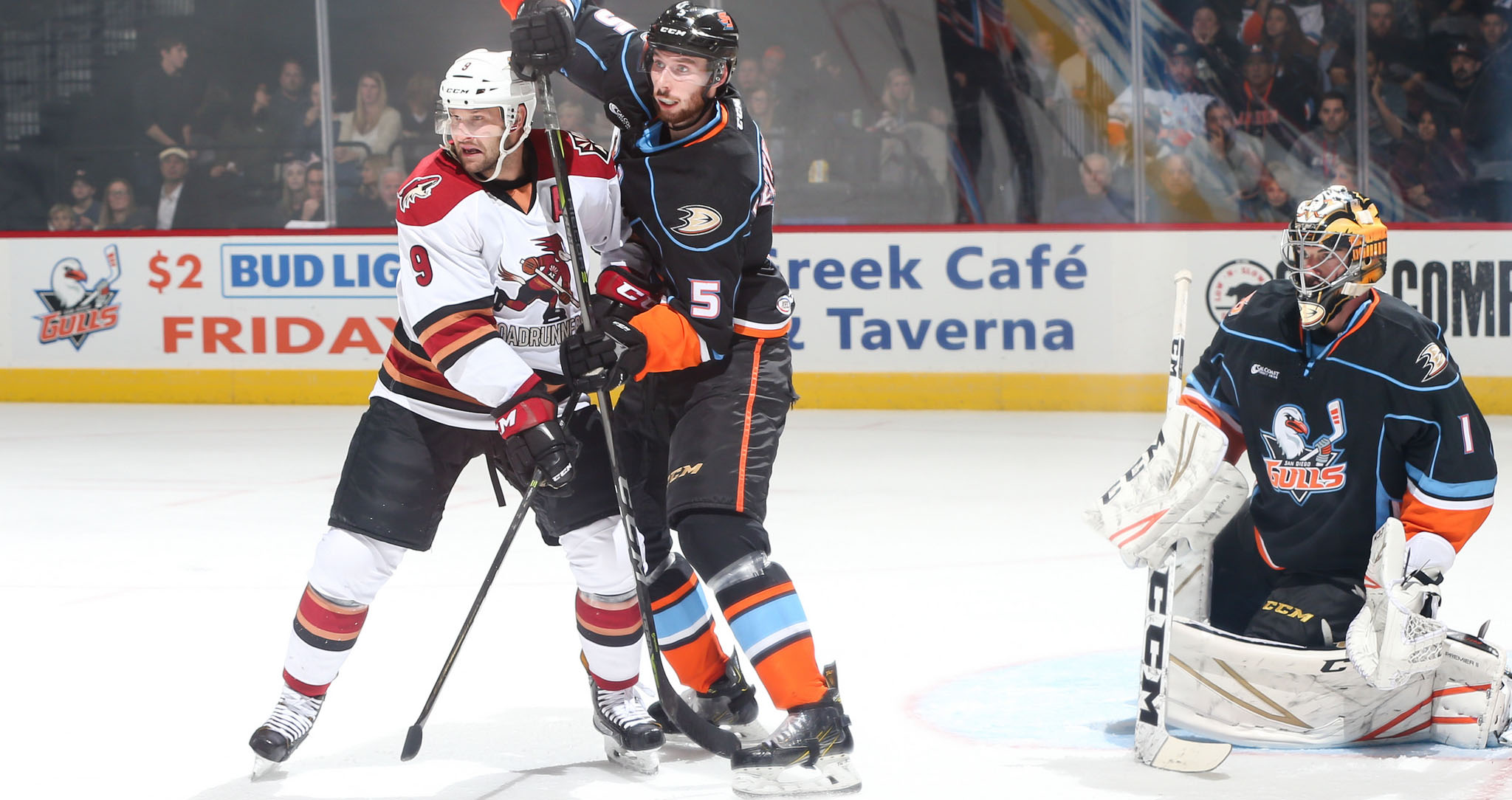 As for the Gulls, not only are they the opponent for the next three games, but a possible first round playoff opponent.
"They always bring out the best in us, and we bring out the best in them," Campbell said of San Diego. "It's our rivalry; it's our closest opponent. They've got good goaltending, good forwards, and a steady back-end. Their power play is real good, so we've got to stay out of the box. Their crowd feeds them a lot of energy, and especially so in their building."

Scenarios and storylines aside, simple is best – and that's how the Roadrunners have managed to keep it all season.
"We're just approaching everything one game at a time," Sislo added. "For us, it's about making sure we're playing the right way and doing the right things down the stretch here into the playoffs."
On if there's an exhilarating feel, as visitors, that comes with serving as spoilers in front of another team's home crowd, Lane Pederson was prompt in his response.
"Yeah. Yeah, there certainly is."
The Roadrunners will look to quiet one more regular season road crowd Wednesday night in Southern California before testing those efforts in the first round of the Calder Cup playoffs.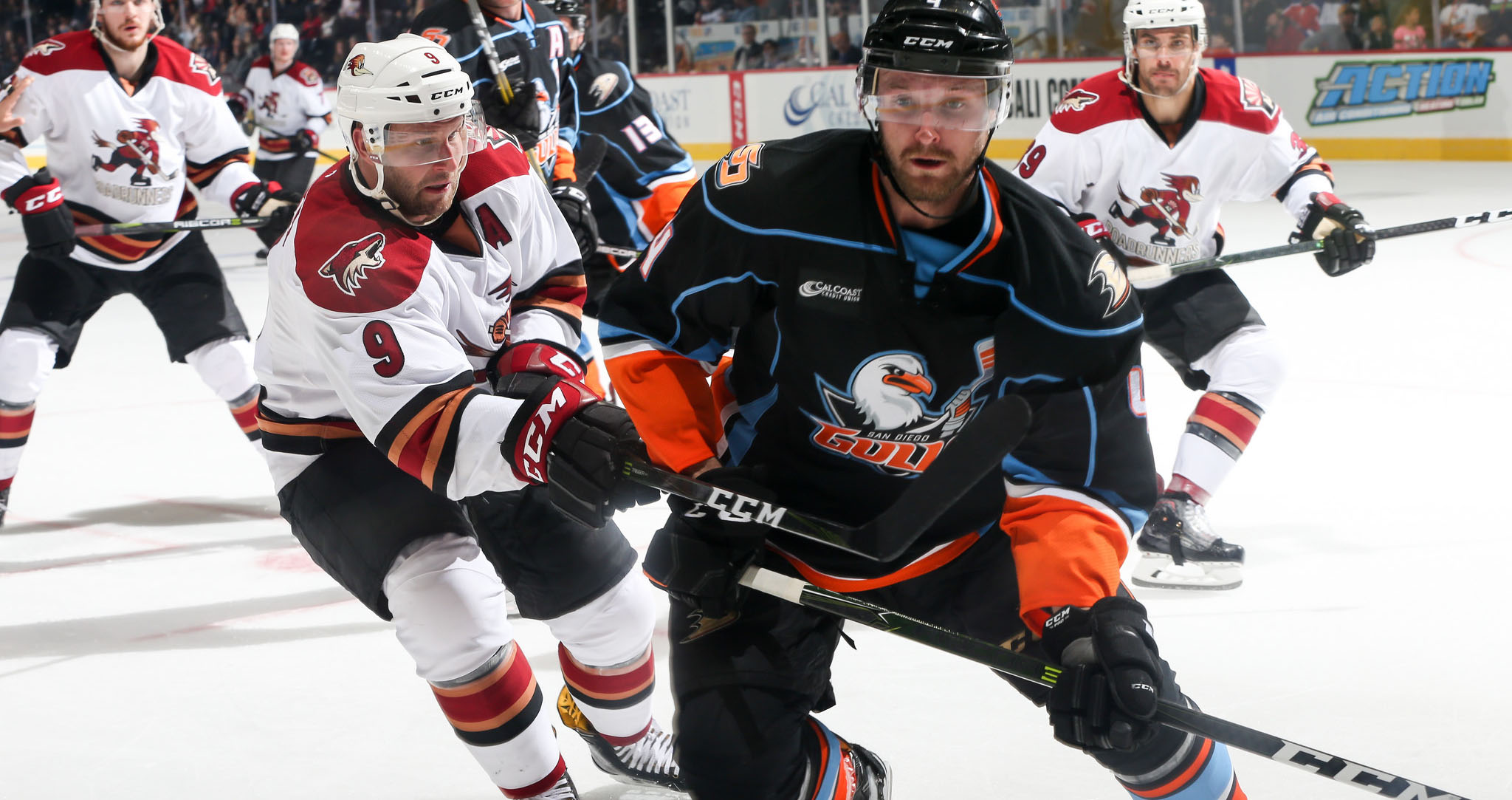 *Photos courtesy: San Diego Gulls