What's Up
For the Roadrunners, home atmosphere plays as an advantage
By: Alexander Kinkopf
April 24, 2018 3:32 PM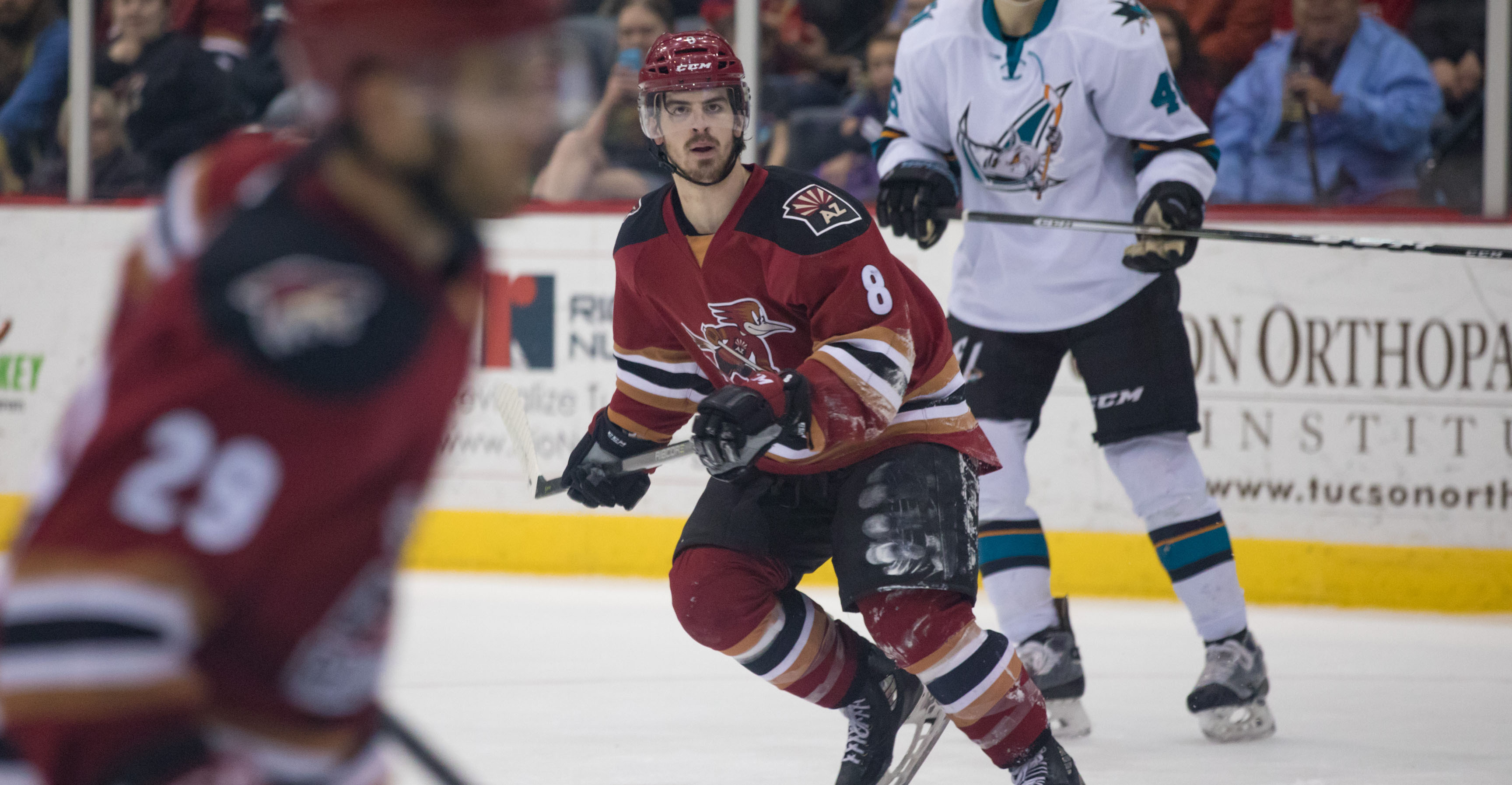 Tied 1-1, the Roadrunners' first playoff series in franchise history shifts to Tucson Arena, where on Wednesday night, they'll host their first-ever postseason game.
"It's exciting," Conor Garland noted upon the team's return. "It's going to be cool to see what the crowd brings, the whiteout, and everything that comes with it. It was good to get a start on the road, but there's nothing like coming home and having your own atmosphere. We're excited to give Tucson a little taste of playoff hockey."
After playing the series' opening two games away from home at San Jose's SAP Center, the players have had time to collect themselves upon their return, get settled, and hit the ice for a pair of practices.
"We can definitely feel the buzz in the city right now for the playoffs," Tye McGinn said after Tuesday's skate. "It's exciting to be back. We're going to take the momentum that we get through the fans and use it to our advantage tomorrow night."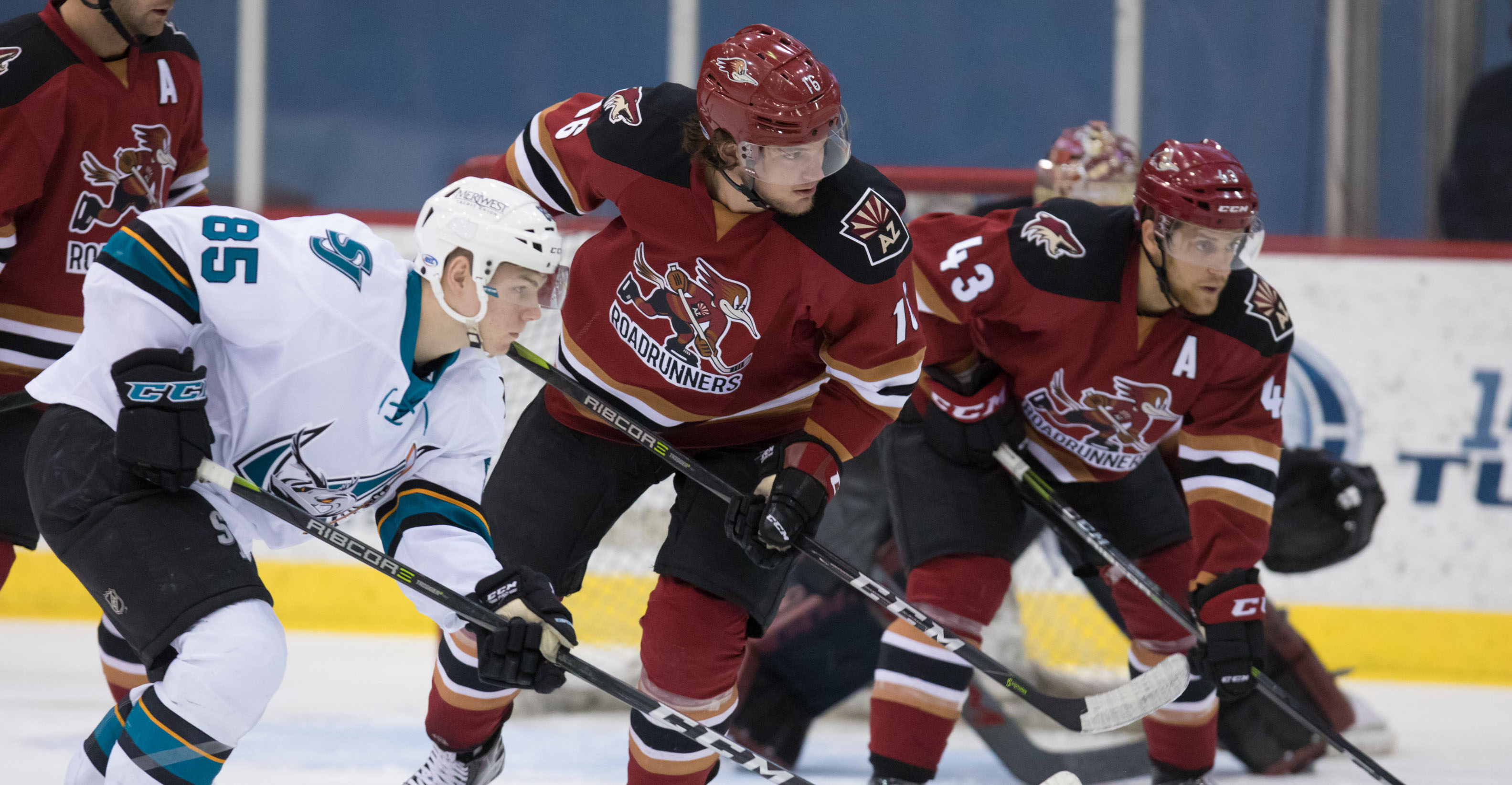 The Roadrunners will host a Barracuda club that played them hard in the series' opening two games, a club that responded to a Game 1 loss with a 6-3 victory on Saturday night.
"They're very resilient," McGinn said of San Jose. "They go to the net hard and they battle. They finish their checks, they're hard on the forecheck, and they're overall a very good team. They play their system very well and we need to be ready for them."
San Jose earned points in three of its four games played at Tucson Arena during the regular season, putting together a 3-1-0-0 record in Southern Arizona.
The Roadrunners are aware of this, and they're prepared. They too, are aware of the boost they'll get when playing in a boisterous home setting, in front of a fan base eager to be a part of the city's first run of playoff hockey.
"[San Jose] is going to come out hot, but I think we're going to respond well with being at home," Kyle Capobianco said. "We're going to feed off the energy of the crowd, and I think we're all excited for it."
In essence, the series boils down to a best-of-three competition, with the Roadrunners having home ice advantage for all remaining games.
"It's about sticking to our system, and we can use the crowd to our advantage," Garland added. "There's nothing like playoff hockey, and there's nothing like having a playoff atmosphere. It's the energy, and if we have it in here, it's going to play to our favor."