Hockey Operations
Steve Sullivan
General Manager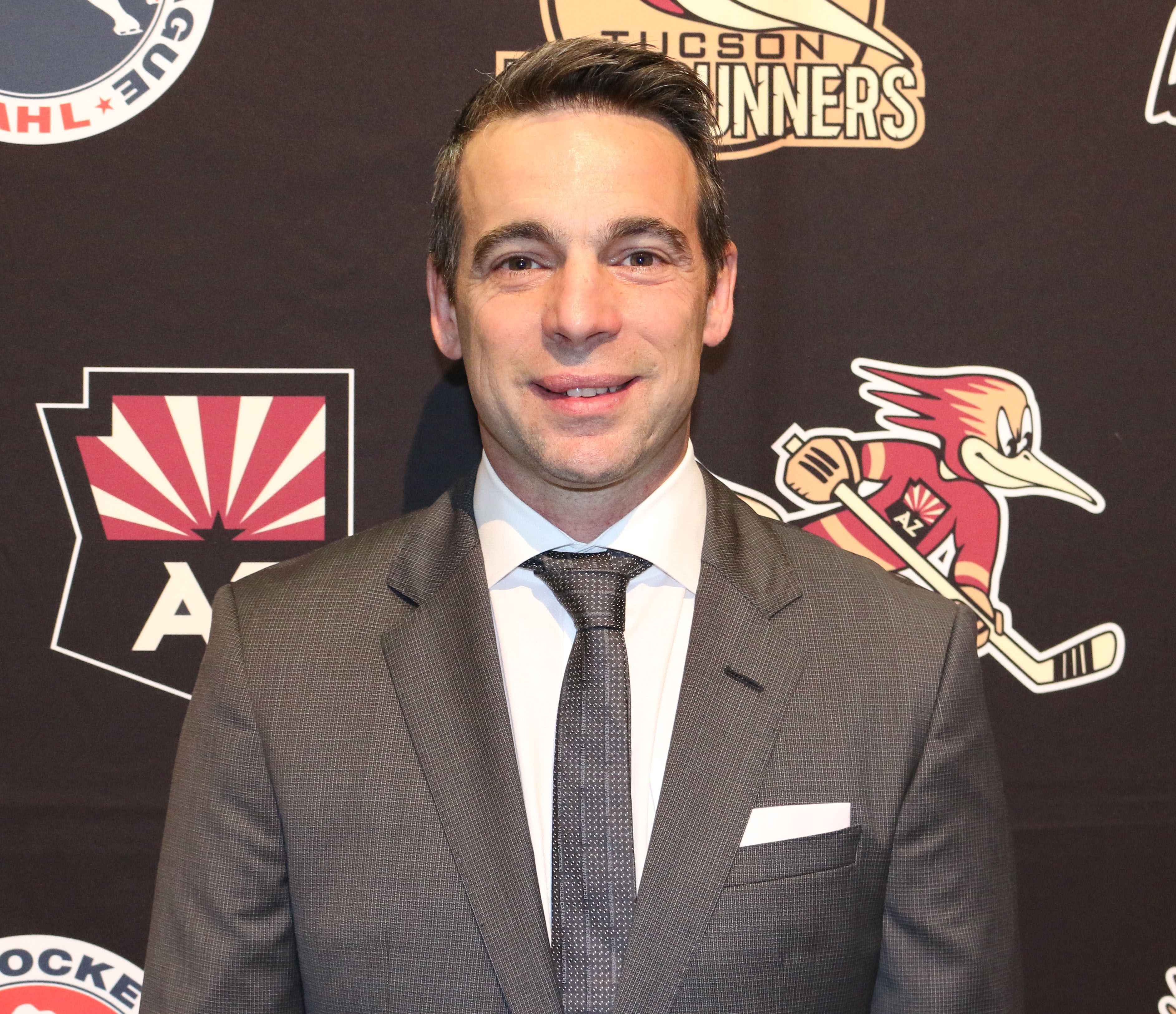 Steve Sullivan enters his third season as Tucson Roadrunners General Manager and Arizona Coyotes Assistant General Manager. He was promoted to the position on May 18, 2017.
Sullivan, 45, joined the Coyotes hockey operations department on September 8, 2014 as the team's development coach. On May, 26, 2016, he was promoted to director of player development. Sullivan will also oversee the Coyotes' amateur player development staff.
Sullivan joined the organization after a 16-year NHL career that included stints with the New Jersey Devils, Toronto Maple Leafs, Chicago Blackhawks, Nashville Predators, Pittsburgh Penguins and Coyotes.
The Timmins, Ontario native totaled 290-457-747 in 1,011 career NHL games. He also recorded 9-14-23 in 50 career Stanley Cup Playoff games. Sullivan collected 5-7-12 in 33 contests with the Coyotes in 2012-13, and appeared in his 1,000th career NHL game on March 28, 2013 against Nashville.
In 2009 as a member of the Nashville Predators, Sullivan was the recipient of the Bill Masterton Trophy, which is awarded each year to the National Hockey League player who best exemplifies the qualities of perseverance, sportsmanship and dedication to hockey. Sullivan became the first player in Predators history to win an NHL award.
Steve and his wife, Kristen, have four children, Aidyn, Garner, Drake and Karlisle.