Hockey Operations
John Slaney
Assistant Coach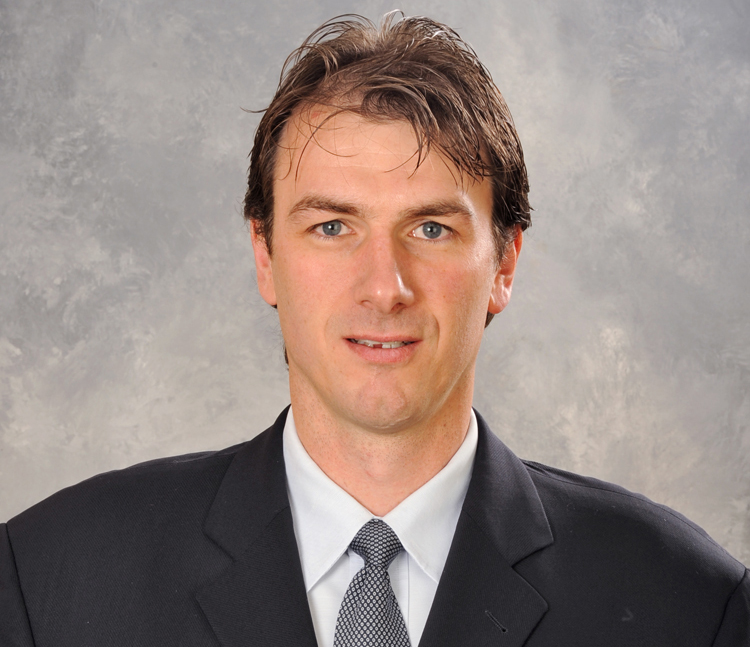 John Slaney was named as a Tucson Roadrunners assistant coach on July 26, 2017 after serving two seasons as an assistant coach with Arizona Coyotes. This season marks his ninth overall with the organization and his third with the Roadrunners.
Slaney previously spent four seasons as an assistant coach with the Portland Pirates (AHL). He started with the Pirates in 2011-12 after finishing his playing career with Plzen HC (Czech) following the 2010-11 season.
Leaving his mark as one of the best defensemen in AHL history, Slaney joined the Pirates coaching staff with a wealth of accolades. Slaney was a two-time recipient of the Eddie Shore Award (given annually to the AHL's top defenseman) with the Philadelphia Phantoms in the 2000-01 and 2001-02 seasons, and also won a Calder Cup championship with the Phantoms in 2005.
He was inducted into the Wilkes-Barre/Scranton Penguins Hall of Fame in 2016.
A member of the Penguins inaugural team, Slaney appeared in 89 games
with Wilkes-Barre/Scranton during parts of two seasons (1999-2001), recording 42-68-110 points. Slaney became the AHL's all-time leading scorer as a defenseman in 2005-06 until his mark (519 career points) was surpassed by Oklahoma City's Bryan
Helmer.
Slaney also played in 29 games and posted 14-13-27 for Portland during the 1993-94 Calder Cup championship season.
During his career in the NHL, Slaney totaled 91 points (22-69-91) in 268 games with the Washington Capitals (1993-95), Colorado Avalanche (1995-96),
Los Angeles Kings (1995-97), Phoenix Coyotes (1997-98), Nashville Predators (1998-99), Pittsburgh Penguins (1999-00), and Philadelphia Flyers (2001-02; 2003-04). Slaney also skated in 14 games for the Capitals (1993-94), Penguins (1999-00), and Flyers (2001-02) during the Stanley Cup Playoffs where he netted two goals and registered an assist.
The 47-year-old native of St. John's, Newfoundland was originally drafted by Washington in the first round (ninth overall) of the 1990 NHL Entry Draft.
He and his wife, Brenda, have a son, Tyler, and daughter, Julia.