Front Office
Bob Hoffman
President
Email:
Bob.Hoffman@TucsonRoadrunners.com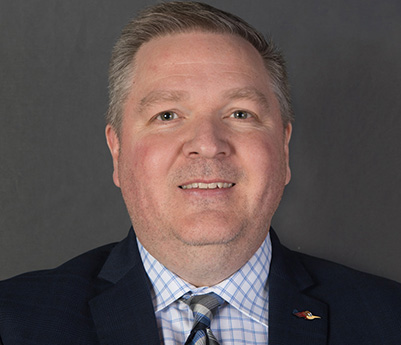 Bob Hoffman has been at the helm as the Roadrunners have become engrained into the Tucson community since 2016. The team has increased their attendance and corporate relationships each of the first three seasons in The Old Pueblo.
The Northeast Ohio native (Cuyahoga Falls, OH) has spent the past two decades working within the sports world including with several hockey clubs. Hoffman served as the Executive Vice President of the Quad City Mallards (ECHL) during the 2015-16 season and has previously worked in the American Hockey League with the Utah Grizzlies and Louisville Panthers.
From 2007 through 2014, Hoffman worked at the League level serving as the Director of Operations for the Central Hockey League (CHL). While there, he oversaw all league and team operations including sales, marketing, communications, advertising and game operations.
Hoffman has earned several honors during his career including recognition as one of Utah's top 50 marketing executives (Deseret News) and as the CHL's Communications Executive of the Year. He also prides himself as being a "community servant" as he volunteers a good deal of his time to non-profit organizations. Bob also serves on local boards for Visit Tucson and the Boys and Girls Club.
Favorite Thing About Tucson: The best food city in the US!
Biggest Pet Peeve: Living in the past
Favorite Song/Band: American Pie