Front Office
Zack Erlick
Ticket Service Coordinator
Email:
Zack.Erlick@tucsonroadrunners.com
Phone:
(520) 392 - 8413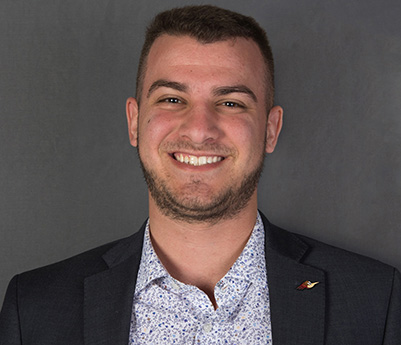 Zack joined the Roadrunners in July 2017 from Tucson, where he received his Marketing Degree from the University of Arizona, where he was also the President of the Men's Ultimate Frisbee Club. A native of Pasadena, California, Zach has previously worked for the Gregg Jeffries Baseball Academy, and was a student advisor for Eller College. He is responsible for the sales and service of Roadrunners ticket packages. He currently resided in the Mountain View Neighborhood of Tucson with his adopted kitten Steph.
Favorite Thing About Tucson: The desert sunsets!
Favorite Food: A good barbecue burger
Favorite Sports Team: San Francisco Giants
Favorite Movie: Remember the Titans
Favorite TV Show: Scrubs