Front Office
Colin Odishoo
Account Executive, Group Sales
Email:
colin.odishoo@tucsonroadrunners.com
Phone:
(520) 777 - 6962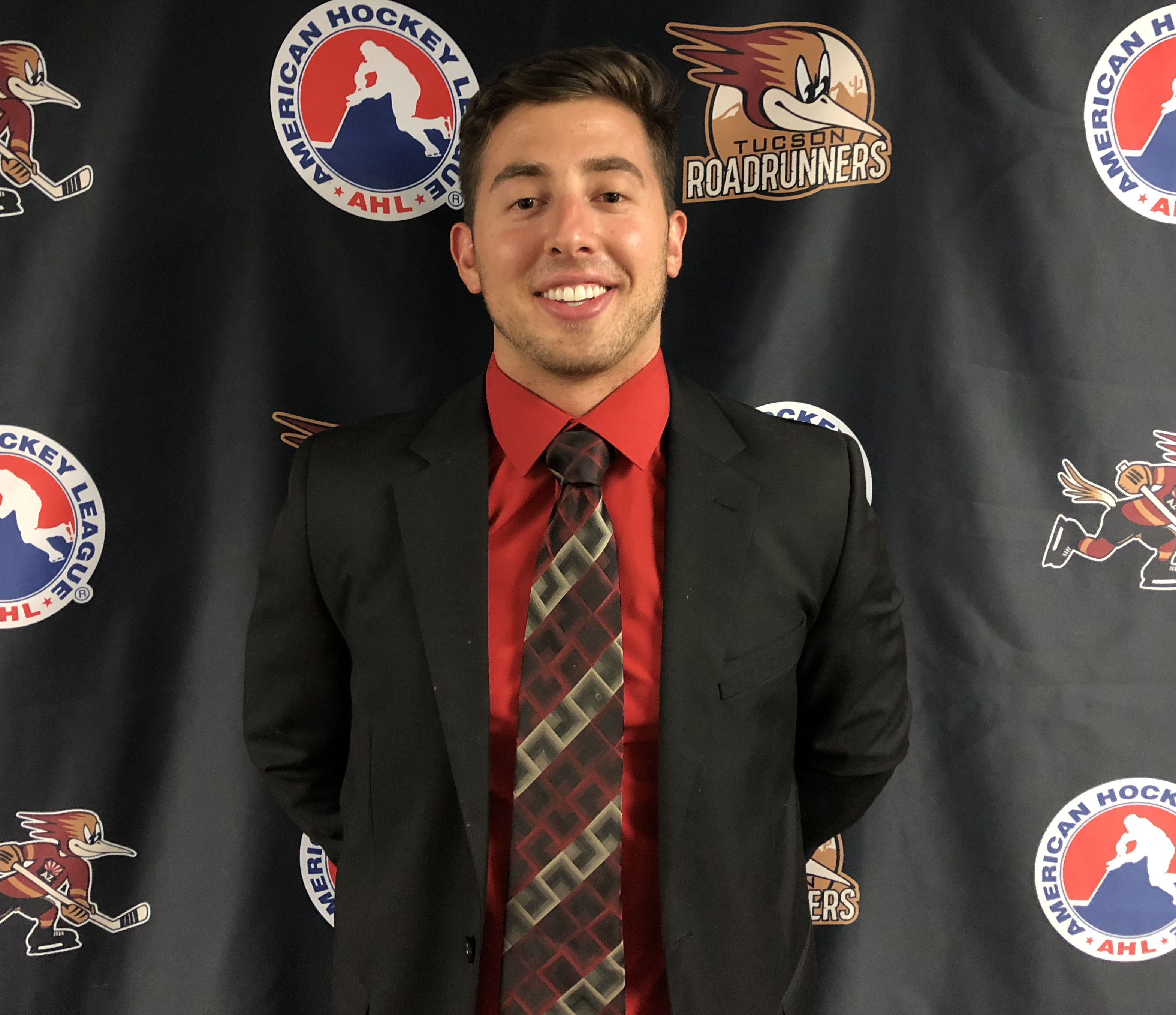 Colin joined the Roadrunners in June 2018 from American International College, where he served as the Athletic Development Coordinator. Born in San Diego and raised in Chicago, he attended Northern Illinois University, where he studied hospitality and rehab services, and Georgia State University, where he studied sports administration and also served as a Graduate Assistant of Sport Clubs. Colin currently resides in West Tucson.
Favorite Thing About Tucson: No daylight savings. Too many clocks!
Favorite Food: Milk Steak
Favorite Movie: Fargo
Favorite TV Show: Nathan For You
Favorite Sports Team: Chicago White Sox