Front Office
Keith Hayes
Account Executive, Group Sales
Email:
keith.hayes@tucsonroadrunners.com
Phone:
(520) 269 - 7334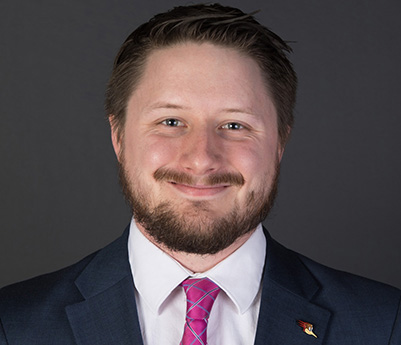 Keith joined the Roadrunners in June 2018 from the Dayton Dragons baseball team, where he served as a Tour Guide during the 2016-17 season. Born in Dayton, Ohio, he attended Wilmington College, where he studied Sport Management and Marketing while playing baseball and serving as a member of the Sport Management Club. He currently resides in North Tucson.
Favorite Thing About Tucson: The amazing views every day!
Favorite Food: A cheese coney from Skyline
Favorite Movie: Cars
Favorite Sports Team: Cincinnati Reds
Hobbies: Golf, Softball, and PlayStation