Front Office
Anissa Lopez
Ticket Service Coordinator
Email:
520 777 6717
Phone:
anissa.lopez@tucsonroadrunners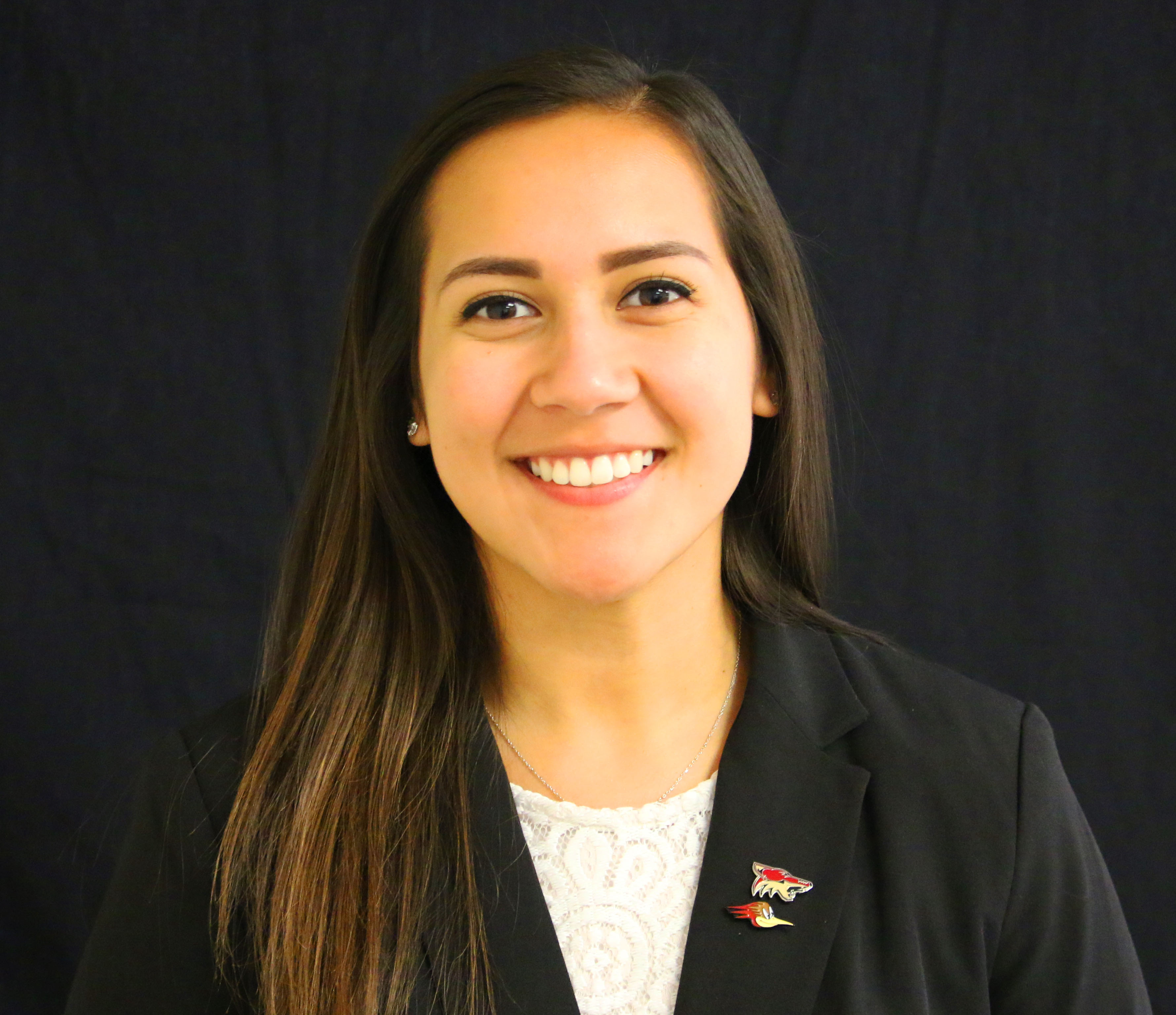 Anissa joined the Roadrunners in February of 2019 after previously serving as a Group Ticket Sales Representative with the Arizona Coyotes. Born in Riverside, California, Anissa graduated from Grand Canyon University with a major in Sports Managment and a minor in Business. She currently resides in the foothills above Tucson.
Favorite Thing About Tucson: The beautiful sunsets!
Favorite Food: Pasta! Especially from Oreganos
Favorite TV Show: Friends
Favorite Sports Team: Arizona Coyotes
Favorite Song/Band: Any song of Luke Combs and Cody Johnson
Favorite Animal: In love with Sea Turtles